Japan's first whisky festival dedicated entirely to Japanese whisky is happening on April 12, 2020. It's open to the public, but the number of participants is capped at 1,000. So if you're interested, get your tickets sooner rather than later!
As the world turns its attention to Japan for the Tokyo 2020 Olympics, the expectation is that Japanese whisky will continue to be the talk of the spirits world this year. Besides the Olympics, we previously discussed why 2020 is particularly important for Japanese whisky.
About Japanese Whisky Festival
Part of the ramp-up to the 100th anniversary of Japanese whisky is the first ever Japanese Whisky Festival. It will be held at Ebisu's EBiS303 on April 12, 2020 from 11:30am to 6:30pm. The cost is 6500 yen — a cost that includes a souvenir tasting glass with strap, plus a aluminum water bottle. The event is looking to be more environmentally friendly than previous festivals, so expect to use that glass and bottle!
Booths and Seminars
As of this writing there are 22 different companies slated to have booths at the festival. Most of them should be familiar to readers of this here blog. Of course we have the big three (Kirin, Suntory, Nikka), smaller established players (White Oak, Mars, Asaka), and also up-and-coming craft distillers (Shizuoka, Kanosuke, Wakatsuru Saburomaru, Akkeshi, Nagahama). Then, in addition to whisky, there are many names we've seen in Japanese gin and other spirits: Kyoto, Sakurao, Tokyo Craft Liqueur (a first at any festival), Yomeishu, and more. Plus the festival organizers say more companies are due to sign-up soon. Yes, that includes fan favorite Chichibu.
Details of seminars and festival bottlings are not yet announced, but I will of course pass them on when they are. Given how much I liked last year's Whisky Festival bottle of Komagatake, I have high hopes.
Update 30-Jan: The seminars have now been announced!
–Nikka Whisky with Chief Blender Tadashi Sakuma
–Ichiro's Malt Chichibu Distillery with Venture Whisky's Ichiro Akuto
–Japan Whisky Research Centre's Mamoru Tsuchiya (tastings from Tsuchiya-san's private collection will be available at this one. The lineup will be Suntory Hibiki 17 Musashino Fuji 2013, Suntory Pure Malt Whisky Millennium, Kirin Fuji Gotemba 1981 Distilled Single Malt Whisky, Nikka Single Malt Miyagikyo Sherry Cask, Nikka Single Cask Malt Whisky Hokkaido, Yoichi Malt <SWRC Original Yoichi Series No.2>)
–Suntory Spirits with Chief Blender Shinji Fukuyo
–Kirin Fuji Gotemba Distillery with Master Blender Jota Tanaka
–Wakatsuru Saburomaru Distillery with Wakatsu Shuzo President Takahiko Inagaki and Oigo Seisakusho Factory Chief Yohei Oigo (this company cast the ZEMON pot still for Wakatsuru Saburomaru)
-Hombo Shuzo Mars Distilleries with Shinshu Distillery whisky maker Kunihiro Kawakami and Tsunuki Distillery whisky making chief Tatsuaki Kusano
–Moegi no Mura talkshow in JWF is a panel discussion with JWRC's Tsuchiya-san, Suntory's Fukuyo-san, and Moegi no Mura's Jouji Funaki.
That's quite a lineup! As these seminars include samples of premium Japanese whiskies, they will require separate tickets in addition to your ticket to the main event. Seminar tickets go on sale from February 5th.
Get your tickets
As mentioned, the event is capped at 1,000 people. Should advance tickets sell out–which they almost certainly will–tickets won't be sold at the door. That means you'll need to get your clickin' fingers ready! For the general public, advance tickets go on sale on February 3rd at 12PM JST. Japan Whisky Research Centre (JWRC) members can get them from January 27. Either way, you'll need to buy your tickets via festival's official site.
Why Now
Surprisingly, there hasn't been a whisky festival in Japan that's solely about Japanese whisky. Besides some hyper-specific brand/regional events, Japan's whisky festivals up until now have been broad, with Japanese, Scotch, Irish, Bourbon/American, Canadian, Taiwanese, European, and all kinds of other whiskies and spirits.
Japanese whisky, as a category, is scheduled to celebrate its centennial in 2023. Suntory's Yamazaki Distillery began construction in 1923, with the first whisky being distilled on November 11, 1924. Suntory will certainly be doing something–likely some special bottles–but I expect other companies and organizations will follow suit. JWRC and nomunication.jp included!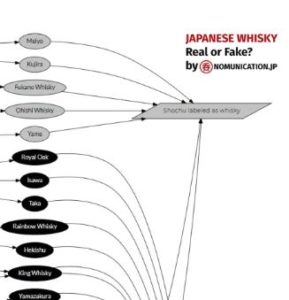 Apart from the centennial, depending on who you ask, it's urgent that Japanese whisky get a more specific legal definition. That's because "Japanese whisky" doesn't really mean anything right now. Japanese law does not require the whisky be Japanese (i.e. distilled in Japan), nor does it even require it be whisky.
So the Japanese Whisky Festival, in addition to being celebratory, is partially an effort to keep the momentum of change going. We've talked recently about the new Japanese whisky requirements for 2020's Tokyo Whisky & Spirits Competition. And we'll be talking about that movement much much more in an article to come soon.
Behind the scenes
The Japanese Whisky Festival is being put on by a the Japan Whisky Research Centre's Japanese Whisky Festival Committee. JWRC should be familiar to anyone who has attended the Whisky Festival in Tokyo, Japan's biggest, or Osaka, or Whisky & Beer Camp. It's also the same group behind the Tokyo Whisky & Spirits Competition.
Considering the hot-button topic that the "Japanese whisky" legal definition is at the moment, I would expect some sort of seminar or townhall dedicated specifically to the subject. Whether that actually yields something tangible is a different discussion: the government or industry doesn't necessarily have to bend to the will of whisky fans who probably already know the difference anyway. After all, fans are likely continue to clamor for basically any bottle that's actually Japanese whisky.
In any case, much (actual) Japanese whisky will be enjoyed. See you there!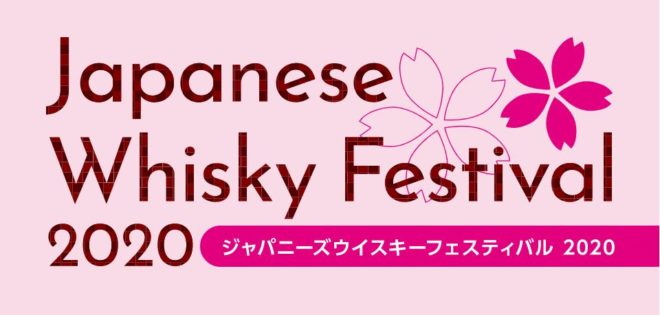 Hi there! I created and run nomunication.jp. I've lived in Tokyo since 2008, and I am a certified Shochu Kikisake-shi/Shochu Sommelier (焼酎唎酒師), Cocktail Professor (カクテル検定1級), and I hold Whisky Kentei Levels 3 and JW (ウイスキー検定3級・JW級). I also sit on the Executive Committees for the Tokyo Whisky & Spirits Competition and Japanese Whisky Day. Click here for more details about me and this site. Kampai!