Venture Whisky's Chichibu Distillery opened in 2008, and at the time was Japan's first independent distillery to open in over three decades. Its success since then cannot be understated. The distillery and founder Ichiro Akuto are recognized both inside and outside of Japan as producing some of the best Japanese whisky available today.
C
hichibu Distillery was established by Venture Whisky, whose founder Ichiro Akuto's comes from a family that has been making alcohol for 21 generations. Akuto Shuzo began making sake way way back in 1625 in Chichibu, Saitama.
Akuto-san's grandfather is responsible for the company's pivot to whisky. Isouji Akuto moved the company's headquarters to Hanyu, also in Saitama, in 1941. Akuto Shuzo was renamed to Toa Shuzo, and in 1948 they launched their whisky business with "Golden Horse," using imported whisky. Hanyu would of course later begin distilling their own whisky.
Though Ichiro-san originally had no intention of taking over the family business, he quit his sales job at Suntory at age 28 to help with Toa Shuzo's whisky operation from 1995. That didn't last long though — due to a downturn in Japan's whisky market, Toa Shuzo filed for bankruptcy in 2000. Four years later, the company and its assets, including its whisky stocks, were sold altogether.
With a poor outlook for whisky in Japan overall, the new owners had no interest in Hanyu Distillery's aging stocks. They planned to discard them. Venture Whisky was launched by Ichiro-san to spare the results of his family's labor–both the whisky and the equipment–from going to waste.
With backing from Fukushima's Sasanokawa Shuzo, this move by Venture Whisky proved essential for Japan's craft whisky scene. It eventually led to the iconic Card Series, and provided the Chichibu Distillery with an arsenal of aged whiskies from which they could build blends.
Ichiro-san also feels it is imperative to replenish the supply of whisky so that it can be enjoyed by future generations. At Venture Whisky, he went on to create the Chichibu Distillery to assure that Japanese craft whisky will continue to flow for many more years to come.
World Blended Whiskies

Ichiro's Malt & Grain World Blended Whisky (White Label)
A blend of malts from nine different distilleries, including Chichibu, plus two grain distilleries. The label text on this one has changed quite a bit over time to be more transparent that this is, and always has been, a world whisky. 46% abv.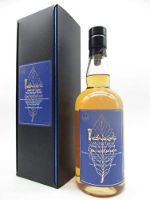 Ichiro's Malt & Grain World Blended Whisky Limited Edition
,
Like the White Label, the World Blended Limited Edition of course features Chichibu Distillery whisky alongside whiskies from other distilleries throughout the world. Though the company isn't specific about exactly how it's different, the maturity of each component is likely longer. 48% abv.

Ichiro's Malt Mizunara Wood Reserve (MWR)
In no particular order, bottle 1 of 3 in the "Leaf Label" series is MWR. With Hanyu as the key malt, it's vatted alongside other malt whiskies–from undisclosed sources–in a mizunara wood oke. 46% abv.

Ichiro's Malt Wine Wood Reserve (WWR)
Bottle 2 of 3 in the Leaf Label series is WWR. Here we have a blend of Hanyu and Chichibu plus other world malts finished in French oak ex-red wine casks. Though Chichibu doesn't specify what wine casks, word is they use ex-Merlot and ex-Muscat wine casks from Katsunuma, Yamanashi prefecture. 46% abv.
Japanese Blended Whiskies

Ichiro's Malt & Grain Japanese Blended Whisky Limited Edition
This whisky is one of Ichiro Akuto-san's claims to fame. As of this writing, it has won "World's Best Blended Limited Release" a whopping three times at the World Whiskies Awards. Unlike the World Blended, Japanese Blended uses solely whiskies distilled here in Japan. By the way, the blend ratio changes every year! While the 2018 edition was reportedly using Hanyu 27 malt, Kawasaki 35 grain, and Chichibu 5 malt, the 2019 edition supposedly moves to a 15-20 year Hanyu and/or uses more Chichibu. 48.5% abv.

Ichiro's Malt Double Distilleries (DD)
Bottle 3 of 3 in the Leaf Series, Double Distilleries is a vatting of only malt whiskies from Hanyu and Chichibu distilleries. The former is from sherry puncheons, and the latter in mizunara casks. In 2009, this bottle was awarded "Best Japanese Blended Malt" at WWA. 46% abv.
Japanese Single Malt Whiskies

Ichiro's Malt Chichibu The First
Although not a regular release, it's important to include the Chichibu Distillery's first single malt whisky in this lineup! "The First" was released in 2011. It's a vatting of 31 different ex-Bourbon barrels. To put things into perspective, each of the 7400 bottles retailed for around 9000 yen when released. 61% abv.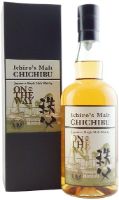 Ichiro's Malt Chichibu On The Way
2013, 2015, and 2019 saw the release of "On The Way," representing a sort of overall picture of how Chichibu's single malt is coming along. No gimmicks here — just a focus on nice malt whisky aged in a variety of casks like mizunara and ex-Bourbon. 51.5% abv.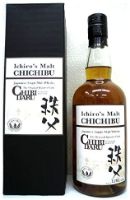 Ichiro's Malt Chichibu Chibidaru
Chibidaru is Japanese for "small cask," referring to the quarter-casks–made in-house!–used to mature the whisky in the bottle. As you may know, a smaller cask generally leads to a quicker maturation for the whisky inside due higher contact. 53.5% abv.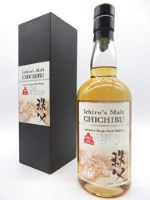 Ichiro's Malt Chichibu The Peated
Originally released shortly after The First, The Peated was created with malt at a smoky 51ppm. It's a blend of ex-Bourbon, refill hogsheads, and virgin hogheads. 50% abv.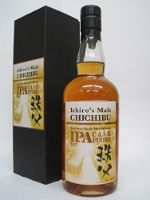 Ichiro's Malt Chichibu IPA Cask Finish
Another of the distillery's experiments is the IPA Cask Finish. The idea is that a Japanese craft beer maker puts IPA in an ex-Chichibu cask, then returns the cask to Chichibu when it's empty. Chichibu then goes and puts their whisky in it once again. 57.5% abv.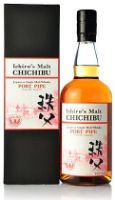 Ichiro's Malt Chichibu Port Pipe
As you may have guessed from the name, Port Pipe adds a year of port pipe finish after ex-Bourbon cask maturation. 54.5% abv.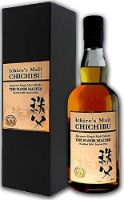 Ichiro's Malt Chichibu The Floor Malted
Every year since 2008, the staff at Chichibu Distillery goes to the UK to learn about floor malting first-hand from a maltster. Of course they purchase the malt that they make — and it ends up in this bottle. 50.5% abv.
In addition to the above bottles, the Chichibu Distillery also releases a lot of single cask and otherwise limited-edition bottles. There are probably hundreds by now!
The Chichibu Distillery is located in Chichibu, Saitama Prefecture. Technically speaking it's now actually two different distilleries in very close proximity to one another: the company is building out capacity to meet the high demand for Chichibu whisky.
The Chichibu Distillery began distillation in 2008. Distillation began at their second distillery in summer 2019.
This means we are now beginning to see whiskies with maturities of 10 years and beyond.
The Chichibu Distillery and Ichiro Akuto-san are generally credited with launching Japan's craft whisky movement. Given the Chichibu success story–a small company bootstrapping their way to international acclaim–many other craft whisky distilleries in Japan are vying to become the "next Chichibu."
It's easy to see why. Chichibu ticks many of the boxes you could ask of a craft whisky distillery:
A small team dedicated to doing as much in-house as possible, by hand, when it comes to making whisky. From growing barley to floor malting to bringing in a retiring cooper to establish an on-site cooperage, they're already more comprehensive than any Japanese whisky distillery, big or small.
If not terroir, Chichibu is at least very committed to the local economy, using locally grown barley for malt (yield permitting) and Chichibu mizunara for casks
A story that pays homage to now legendary former distilleries like Hanyu and Karuizawa but also looks towards the future
Respecting tradition while simultaneously experimenting and innovating where possible (such as the all-mizunara washback lineup, or the 2000L egg-shaped marrying tank for the Wine Wood Reserve whisky mentioned above)
A wide variety of releases that should be appealing to any kind of whisky drinker. Whether you like fruity, malty, smoky, vanilla, mizunara-y, mellow, spicy, intense, or some combination, there should be a Chichibu for you.
Perhaps the only thing we could ask is for another dram of the stuff!
Distillery 1
-Mash tun: 2400L
-Washbacks: 8x Mizunara @ 3177L each
-Wash still: Forsyths, 2000L, indirect heating
-Spirit still: Forsyths, 2000L, indirect heating
-Warehouse: 5x dunnage type
-Output: 60KL per annum
Distillery 2
-Mash tun: Unknown capacity
-Washbacks: 5x French oak @ 15000L each (+3 more planned)
-Wash still: Forsyths, 10000L, direct heating
-Spirit still: Forsyths, 6500L, direct heating
-Warehouse: 1x dunnage type
-Output: 240KL per annum
The Chichibu Distillery is not open to the public. However, there are a few different avenues worth exploring if you'd really like to visit:
Contact them directly to see if they'll arrange a tour for you. In years past they've been receptive to industry members and press.
Join a group that goes on tours.
Arrange a private tour.
Join the tour that's part of the yearly Chichibu Whisky Matsuri
Images from Chichibu Distillery's Facebook page
REFERENCES & Further reading
https://www.facebook.com/pg/ChichibuDistillery/
http://www.buxrud.se/webb/Story.htm
https://www.toashuzo.com/mind/cellar/
https://ja.wikipedia.org/wiki/%E8%82%A5%E5%9C%9F%E4%BC%8A%E7%9F%A5%E9%83%8E
https://ja.wikipedia.org/wiki/%E6%9D%B1%E4%BA%9C%E9%85%92%E9%80%A0
http://whiskymag.jp/chichibu2nd_01/
https://www.whiskysaga.com/blog/visiting-chichibu-distillery-once-more-with-feeling
Suwabe, Shinichi. ジャパニーズウイスキーで世界に挑む 新世代蒸留所からの挑戦状 [Taking on the World with Japanese Whisky. Challenge from New-Generation Distilleries]. Recipbook, 2019.
Eycken, Stefan van. Whisky Rising: The Definitive Guide to the Finest Whiskies and Distillers of Japan. Cider Mill Press Book Publishers LLC, 2017.