Tonight we are drinking some new make fresh off the still from Saburomaru Distillery. But not just any still!
You may remember that Saburomaru Distillery teamed up with a local bell maker to create a set of stills called the "Zemon." While that name really, really reminds me of Gundam, it's instead the name of the world's first cast pot still. The metal is an alloy, consisting of 90% copper and 8% tin. The idea is that the tin will produce a smoother spirit than copper alone, given Japan's tradition of using tin for various sake vessels.
"Cask Tales" are the small sampler bottles sent off to the suckers participants in the Saburomaru Distillery's cask ownership program. And of course the liquid was distilled using the above Zemon stills. Let's give it a try!
Review: Saburomaru Distillery "Cask Tales" #19080, #19097
Nose: Vegetative, peaty throughout
Palate: A shine of fruitiness unexpected for a new make, especially considering this is 50ppm of peating. There's also a faint maltiness alongside plenty of smoke.
Finish: Lasting salty smoked bacon and leather
Rating: A
Price paid: 0 yen, though the 26,000 yen I paid for the bottle program should have covered it!
It can be difficult to evaluate unaged whisky. But with this one, instead of just tasting like gasoline–frankly what I expected for a heavily peated new pot–there's actually plenty of smoothness and sweetness to enjoy. Now armed with a very unique still, this is hopefully a sign of great things to come from the revamped Saburomaru Distillery.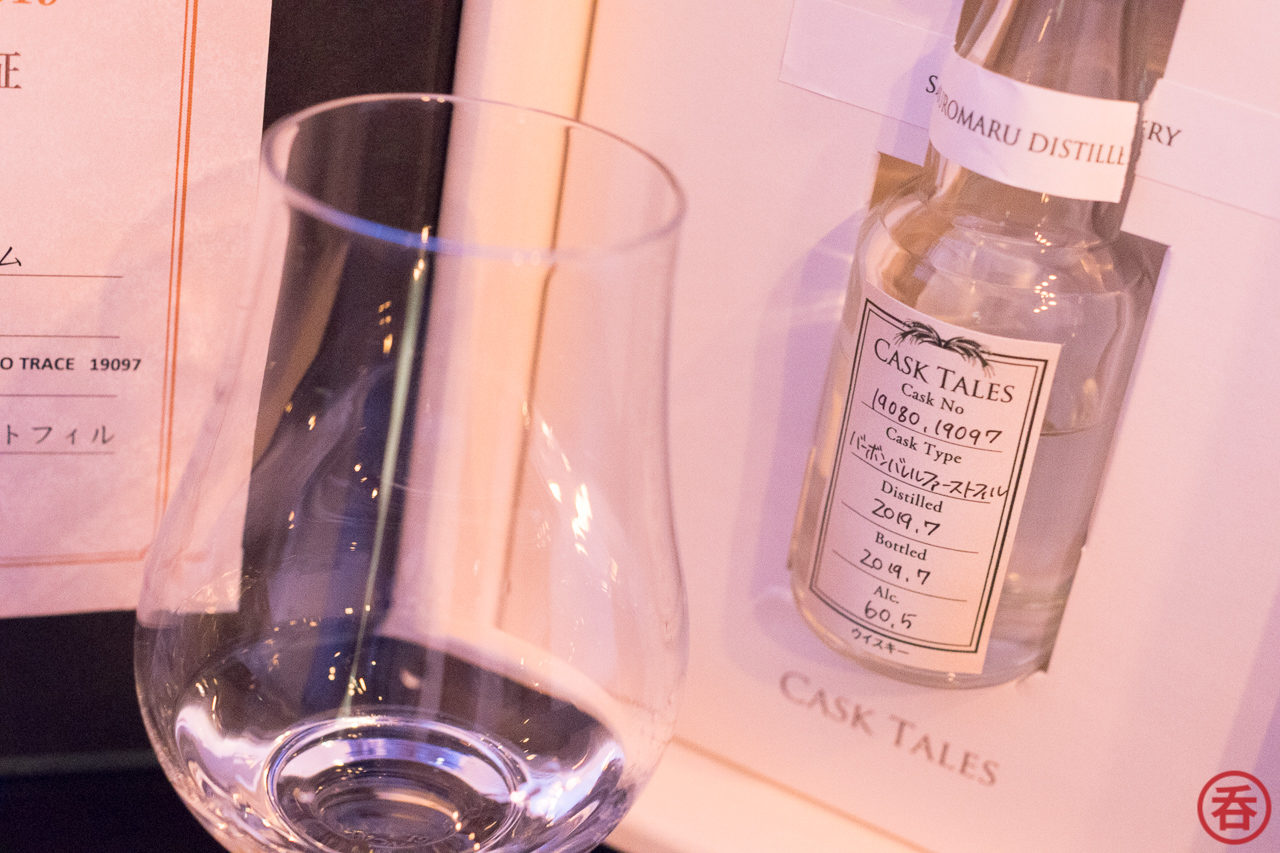 Hi there! I created and run nomunication.jp. I've lived in Tokyo since 2008, and I am a certified Shochu Kikisake-shi/Shochu Sommelier (焼酎唎酒師), Cocktail Professor (カクテル検定1級), and I hold Whisky Kentei Levels 3 and JW (ウイスキー検定3級・JW級). I also sit on the Executive Committees for the Tokyo Whisky & Spirits Competition and Japanese Whisky Day. Click here for more details about me and this site. Kampai!