Downtown Tokyo, for all of its karaoke, izakaya, ramen, packed subways, salarymen and Harajuku girls, has been missing something: an actual, working distillery. During the final weeks of 2018, that changed when the first drop of liqueur came out of the small, single still at Tokyo Craft Liqueur.
When you hear the word "distillery," you might conjure up images of huge mash tuns, washbacks, casks stacked to the ceiling, a crew wearing safety vests, and giant copper pot stills. Well. You couldn't be more wrong in the case of Tokyo Craft Liqueur.
Located in the projects in Itabashi ward, 10 minutes outside of the Yamanote line, Tokyo Craft Liqueur's distillery is by far Japan's smallest. We are used to things being small in Tokyo, but this has been dubbed an "ultra micro distillery" for a reason. It's so micro and unassuming, in fact, that I had to double-back on my visit — I walked right by it.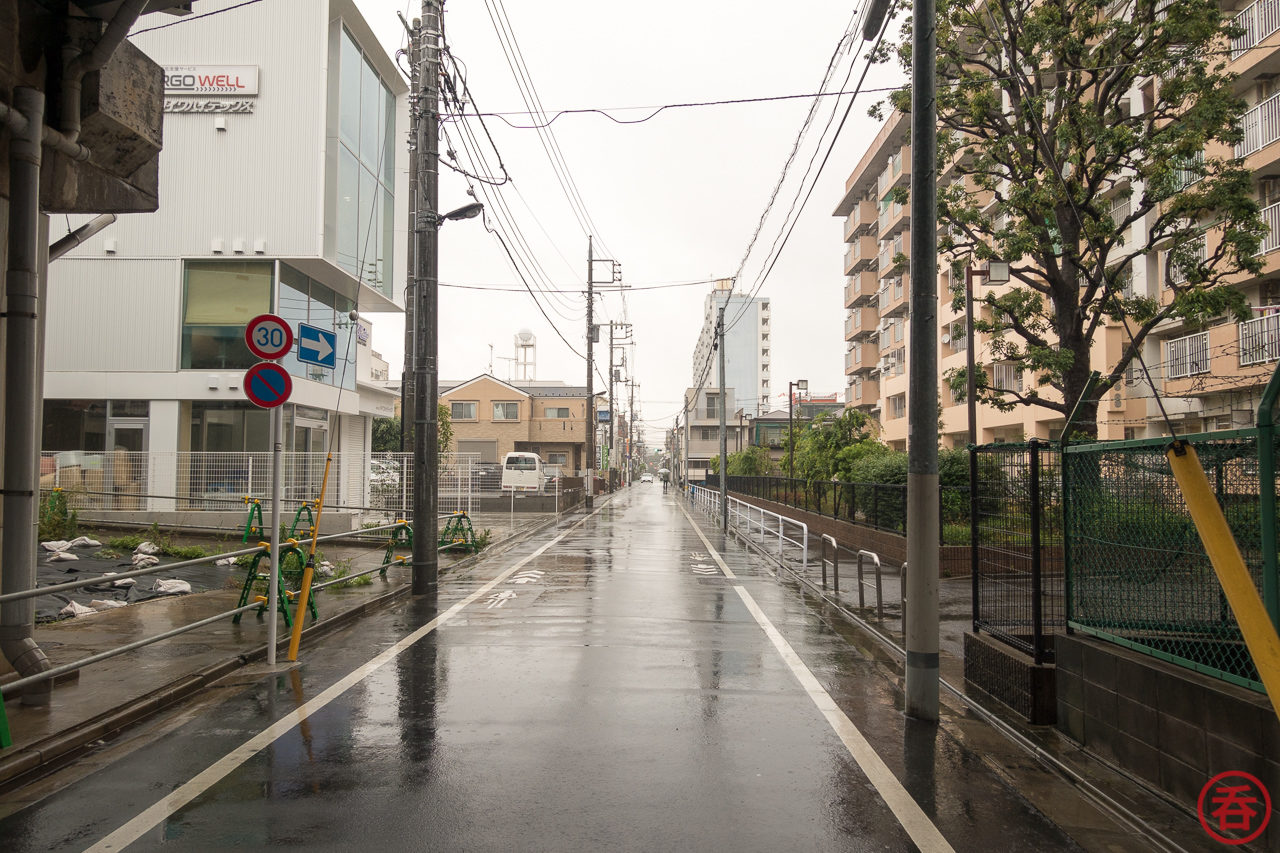 Background story
Getting a license to distill anything in bureaucrat-paradise-Japan is no simple undertaking. The process was even more complex in Tokyo Craft Liqueur's case: the liqueur making license, which encompasses both fermentation and distillation, was obtained outright. This is a first for Japan. One does not simply walk into a liqueur making license: all others up until now were granted to established beer, sake, or other makers. Japan's National Tax Agency reportedly only has a single officer familiar with the intricacies of both fermenting and distilling. All told, it took 3+ years of planning, paperwork, runaround, execution, and waiting for the license to be issued.
What's more amazing is that this was all accomplished–and self-funded!–by one man: Katano-san of Bar Breadline. He works alone at the Tokyo Craft Liqueur distillery. Steeping, peeling, sourcing botanicals from local farmers, mashing, distilling, measuring abv, putting labels on the bottles. You name it, he does it himself. He had to leave several times during our discussion to go check on the still. This may be the world's most craft craft distillery. Like most of Japan's smaller distilleries, it's not open to the public.
When I asked Katano-san why he chose to become a liqueur maker rather than, say, gin, the issue of scale was mentioned. Distillation licenses in Japan require a minimum output of 6000L of product per year. Liqueur provides more flexibility and allows for a greater range of experimentation, so it should be easier to meet that 6000L goal.
Tokyo Craft Liqueur's products
Two products are in the current lineup: Tom Gin #01 and Wacuracao Natumikan.
Tom Gin #01 is an Old Tom Gin-style liqueur, weighing in at 47% abv. It features 19 botanicals focusing on "Japan's forgotten aromas" such as Japanese peppermint and Thymus quinquecostatus, the only kind of thyme that grows naturally in Japan. Coriander seeds, juniper berry, Japanese ginger, yuzu, and more are sourced as locally as possible — several come from as nearby as just around the corner, within Itabashi-ku.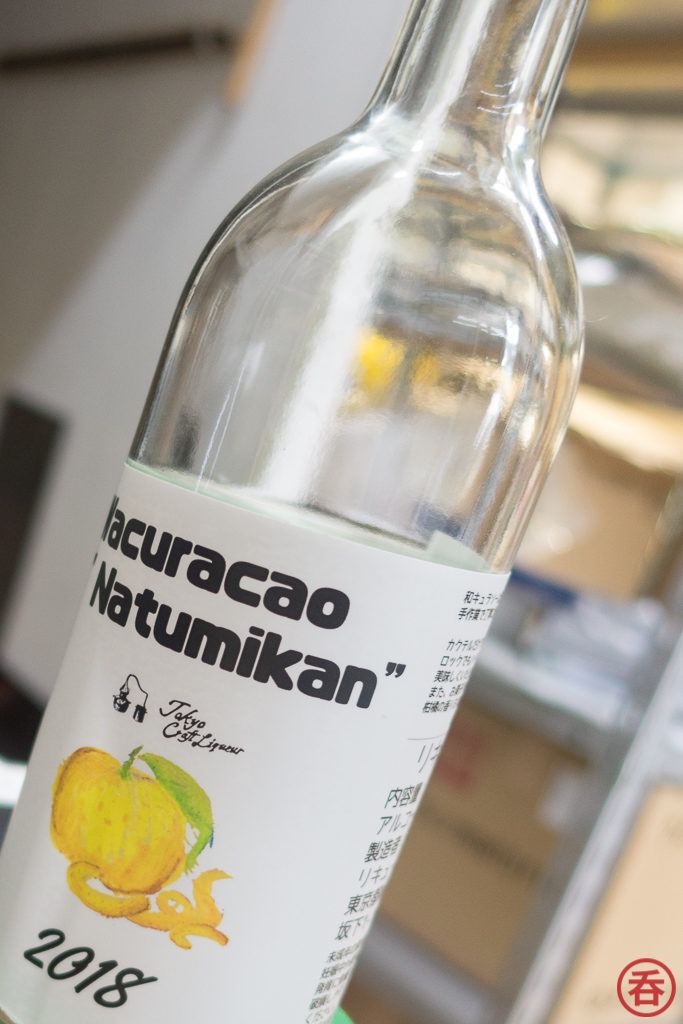 Wacuracao Natumikan is a 40% abv curacao riff made with powerful natsu mikan from Tokyo's Adachi ward. Though too sour to eat, the peel has an amazing aroma which has been captured in the liqueur. I was able to sample this one, and the citrus shows through so well that it can definitely stand on its own with just some soda. Of course, as a curacao, it's also one of the most versatile liqueurs on the shelf. Since Tokyo Craft Liqueur specifically uses non-chill filtering, there's a viscosity and softness to the liqueur that lingers with you long after it goes down.
Both Tom Gin #01 and Wacuracao Natumikan are entirely handmade by Katano-san. The pot still at Tokyo Craft Liqueur uses a water bath at 150°C for indirect heating that, though it takes twice as long, keeps the distillate softer.
As you may expect from a one-man operation, quantities are very limited — the first lot for each is under 100 bottles. Don't expect to find either outside of Tokyo, let alone Japan, any time soon.
Though Tokyo Craft Liqueur may be very small at the moment, I think it serves as a wonderful example of what can be accomplished in downtown Tokyo despite the limited space.
If you are interested in keeping tabs on Tokyo Craft Liqueur's development, you can follow the company's official blog or Facebook page.
Hi there! I created and run nomunication.jp. I've lived in Tokyo since 2008, and I am a certified Shochu Kikisake-shi/Shochu Sommelier (焼酎唎酒師), Cocktail Professor (カクテル検定1級), and I hold Whisky Kentei Levels 3 and JW (ウイスキー検定3級・JW級). I also sit on the Executive Committees for the Tokyo Whisky & Spirits Competition and Japanese Whisky Day. Click here for more details about me and this site. Kampai!