The goal of nomunication.jp is simple: sharing the joy of drinking in Tokyo with the world.
About nomunication.jp
Nomunication is a bilingual portmanteau of 飲む, nomu, the Japanese verb "to drink," and the English word communication. In Japan, nomunication typically refers to the kind of open communication that, for many people, only comes out when sharing several drinks with coworkers or customers.
Tokyo has so many nightlife options that it can sometimes be overwhelming. Especially if you're visiting for the first time and/or don't speak Japanese! Finding English information on where to drink, what to drink, and even how to drink in Tokyo has been difficult. At nomunication.jp, I want to change that.
I hope you find the content here informative and useful, whether you're just coming to Tokyo as a visitor, or you've made this your new home. If you can get through my terrible writing and like what you see, be sure to subscribe to the RSS feed, and like the Page on Facebook to keep tabs on the latest updates.
About Whiskey Richard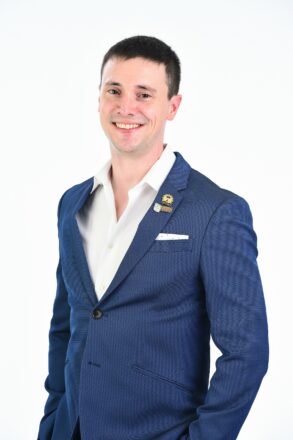 I began studying Japanese in 1999; Tokyo has been my home since 2008.
After overcoming the language barrier early on, I was introduced to the world of spirits and cocktails in Japanese shortly after moving here. That first happened at Kanda's "..and be silent." Morita-san, may he rest in peace, helped me dive into Tokyo's cocktail and whisky bar scene as a local would.
Over the years and countless nights out, I've come to enjoy the full spectrum of drinking spots that Tokyo and the rest of Japan have to offer. From the geriatric local watering holes of obscure neighborhoods to Ginza's pricey internationally-renowned cocktail bars, almost every corner and alley of this city brings something unique and wonderful. Each ounce of elitism in a bottle of mizunara-finished discontinued Japanese whisky is washed down with a 200 yen Hoppy at a grimy standing-only "tachinomi."
I don't consider myself a whisky expert, cocktail guru, or beer nerd. I don't even have a beard! Instead, I want to add to the conversation about every category of alcohol. So, in addition to the hands-on education, I've simultaneously taken an academic approach to my learning. I currently hold the below certifications:
Cocktail Culture Foundation Cocktail Kentei Level 1, "Cocktail Professor" (一般財団法人カクテル文化振興会 カクテル検定1級). Level 3 tests on cocktail history, bases, liqueurs, techniques, tools, recipes, and more. Level 2 adds a blind tasting exam. Level 1 finally tests on technique, where I made two cocktails (one short, one stirred) while being graded by Tokyo bar godfathers Kishi-san and Sako-san. (Certification No.: 00040)
Sake Service Institute Shochu Kikisake-shi (日本酒サービス研究会 焼酎きき酒師). Covering all styles of both shochu and awamori, this three-part exam tests on the fundamentals, history, seasonality, manufacture, regionality, service styles, tasting, pairing, and quality control of Japan's native distilled spirit. (Certification No. 030198)
Sake Service Institute International Kikisake-shi (日本酒サービス研究会 国際きき酒師). Covering all styles sake, this three-part exam tests on the fundamentals, history, seasonality, manufacture, service styles, tasting, pairing, and quality control of Japanese sake. (Certification No. 120072)
Japan Whisky Research Center Whisky Kentei Level 3 and Japanese Whisky (一般社団法人ウイスキー検定実行委員会 ウイスキー検定3級、JW級). The basics, history, ingredients, serving styles, and more of all five major types of whisky are covered on Level 3. A separate exam tests specifically on Japanese whisky.
WSET Level 2 in Spirits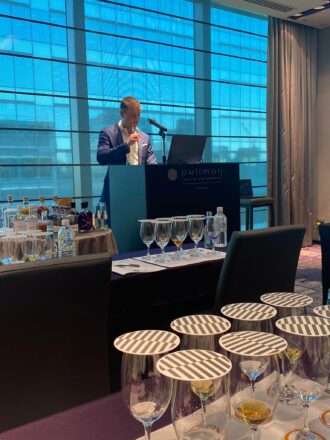 Since 2021, I have been on the Executive Committee for the Tokyo Whisky & Spirits Competition, where I also participate as judge for both the Western spirits and the shochu divisions. I also sit on the Executive Committee of Japanese Whisky Day.
Apart from Japanese drinks, I also assist global brands and organizations with their marketing efforts in Japan. For example, I serve as the Japan Brand Ambassador for Uncle Nearest Premium Whiskey from Tennessee and as the Spirits Ambassador in Japan for South Australia.
Please download the nomunication.jp Media Kit (日本語版はこちら) as well for more and contact info. If you have any questions or comments please contact me using the contact form. Enjoy your stay and… kampai!