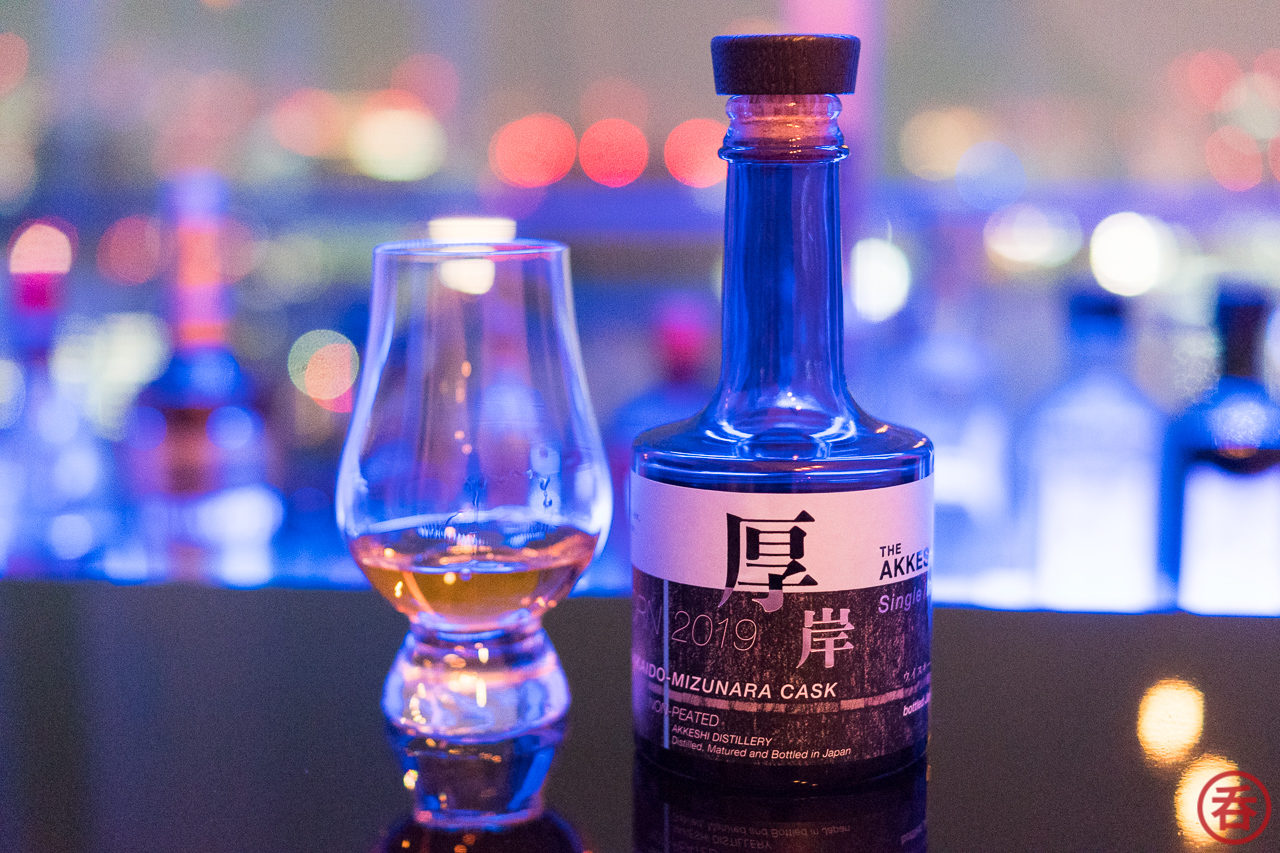 Akkeshi New Born Foundations 3 is one of this quarter's most highly anticipated Japanese whiskies. Many in the community are viewing Akkeshi's dedication to sticking with the Islay Scotch style and methods as one of the few rays of light within the doom and gloom of a Japanese whisky industry struggling to stay relevant on the world stage.
New Born Foundations 3 was aged in Hokkaido Mizunara casks for 8-23 months. That's important since it seems Hokkaido Mizunara is becoming increasingly difficult to come by these days — Akkeshi themselves apparently busted their ass to make this happen. It's also a non-peated release, while Foundations 2 was a peated.
As you may remember I was not blown away by New Born Foundations 1. At the time I mentioned that with max maturity of 14 months, Foundations 1 was indeed quite young and unsurprisingly still needed time to settle down.
We are still dealing with a New Born, of course. With another 11 months under its belt, how does Foundations 3 compare? Is Hokkaido Mizunara worth all of the hubbub? Let's try it and find out.
Review: Akkeshi New Born Foundations 3
Nose: Buttered honey almonds, apple, roasted cinnamon banana, and slight coconut
Palate: Oily chocolate-covered orange peel builds up to incense, spice, served over a slice of ginger
Finish: Excellent balance of malt and woodiness, there's that sandalwood. More nutty banana bread at the end
Score: B+
Price paid: 6452 yen, 55% abv, 200ml
Let's not mince words here: this whisky is really expensive! I'll chalk it up to supporting Hokkaido's economy or something. While we lost some of the seaspray we had with Foundations 1, in exchange we get a more woody and cereal-forward newborn. And what a difference nine months can make. The jury is still out on what the peating level of the standard Single Malt Akkeshi will be for its 2020 release, but if Akkeshi can strike the right balance like they've done here, they'll have a winner.
Hi there! I created and run nomunication.jp. I've lived in Tokyo since 2008, and I am a certified Shochu Kikisake-shi/Shochu Sommelier (焼酎唎酒師), Cocktail Professor (カクテル検定1級), and I hold Whisky Kentei Levels 3 and JW (ウイスキー検定3級・JW級). I also sit on the Executive Committees for the Tokyo Whisky & Spirits Competition and Japanese Whisky Day. Click here for more details about me and this site. Kampai!