Suntory's Hakushu Distillery is an easy day trip from Tokyo. In celebration of Hakushu 25 being named the World's Best Single Malt Whisky at WWA2018, this past weekend I paid the distillery another much-overdo visit.
About the Hakushu Distillery
In 1973, the 50th anniversary of the opening of the Yamazaki Distillery and birth of Japanese whisky, Suntory completed building the initial distillery at Hakushu. Their plans were quite aggressive: they bought up some 200 hectares and it was once the world's largest distillery. Over the decades the capacity expanded, shrank, and expanded again (and again). There's still plenty of space left for expansion too!
You may have heard Hakushu referred to as the "forest distillery," and when you're on the property, it's easy to see why. Set at the foot of Mt. Kaikoma, across 200 hectares, things are quite spread out. Unlike many smaller distilleries which have the stillhouse and aging warehouses right next to one other–or under the same roof–Hakushu has plenty of pristine nature nestled between the various buildings. The cooler climate, greener space, and certainly the forest biome of Hakushu offer a great contrast to the suburban feel of the Yamazaki Distillery.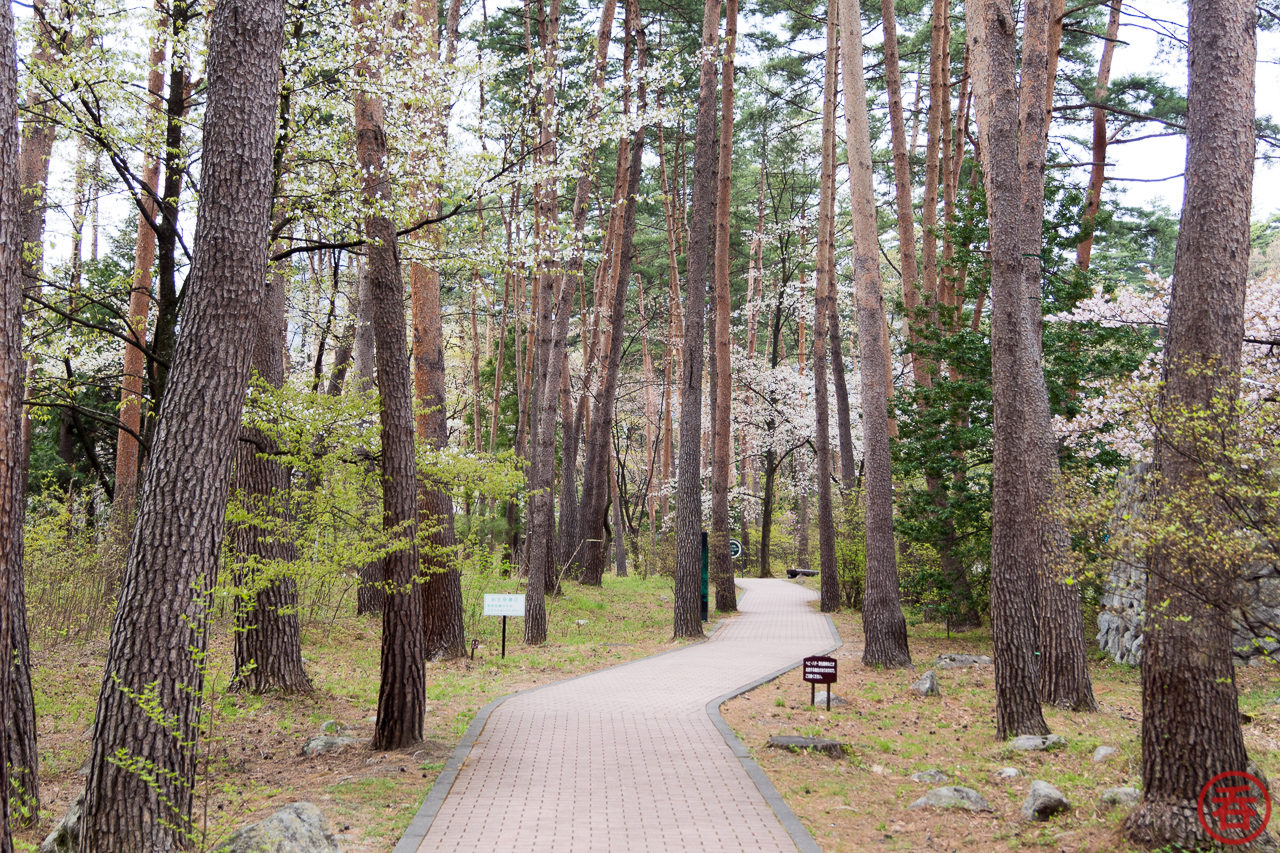 The nature here is so pristine that Suntory also has a mineral water bottling facility on the same property — for their Tennensui brand. That bottled mineral water is Japan's best-selling. For the whisky fans that want to dilute down with water, this is particularly important, since it's often difficult to get water from the same source used in the whisky.
Getting to Hakushu Distillery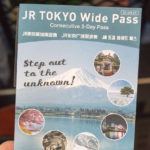 Coming from Tokyo, it's a direct shot from JR Shinjuku via the Azusa or Super Azusa trains. The two hour trip takes you through the outskirts of Tokyo, and eventually on through the mountainous terrain nearby Mt. Fuji (sit on the left side of the train for the view). You'll be getting off the train at Kobuchizawa, elevation 886.7m, home to… not much really? I suppose there's a fairly famous resort closeby, but we're here for whisky anyway.
Although you can certainly buy a train ticket outright for 5700 yen each way, if you have a non-Japanese passport, you should instead buy a Tokyo Wide Pass. The Tokyo Wide Pass is 10,000 yen, not a huge savings compared to a regular train ticket, but it does allow three days of unlimited JR train travel in the wider Kanto area. If for example you want to do visit Hakushu one day and Kirin's Fuji Gotemba the next, that's when the savings really kick in. Make a reservation for the Azusa when buying Wide Pass.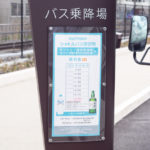 Shuttles run between the train station and the distillery fairly often. Upon boarding the shuttle bus you'll be asked to fill out a disclaimer and acknowledge your understanding of the rules. The ride only takes around 10 minutes.
At arrival you'll be asked for your name and number of people in your party. If you've made a reservation for the paid tour — which you should definitely do — pay the fee here too. Let's go in!
My recommended course: gift shop -> museum -> tour -> paid tasting
Although most tourist attractions have you going through the gift shop last, I instead recommend you hit the gift shop first if you're looking for bottles. The gift shop sells out of anything even slightly limited quite early, so arriving earlier in the day gives you a better chance at finding a good deal.
In my case I arrived at 9:45AM, but this was already too late — rumors have it that the Hakushu gift shop is currently allotted only 9 bottles of Hakushu 12 per day. Available when I went: Yamazaki Limited Edition 2017 and the distillery-only version of Hakushu. Both were sold out by the time I completed my tour.
Unfortunately the museum was closed for this trip! Normally tours leave from the museum, so you can familiarize yourself with the history of the distillery before heading out.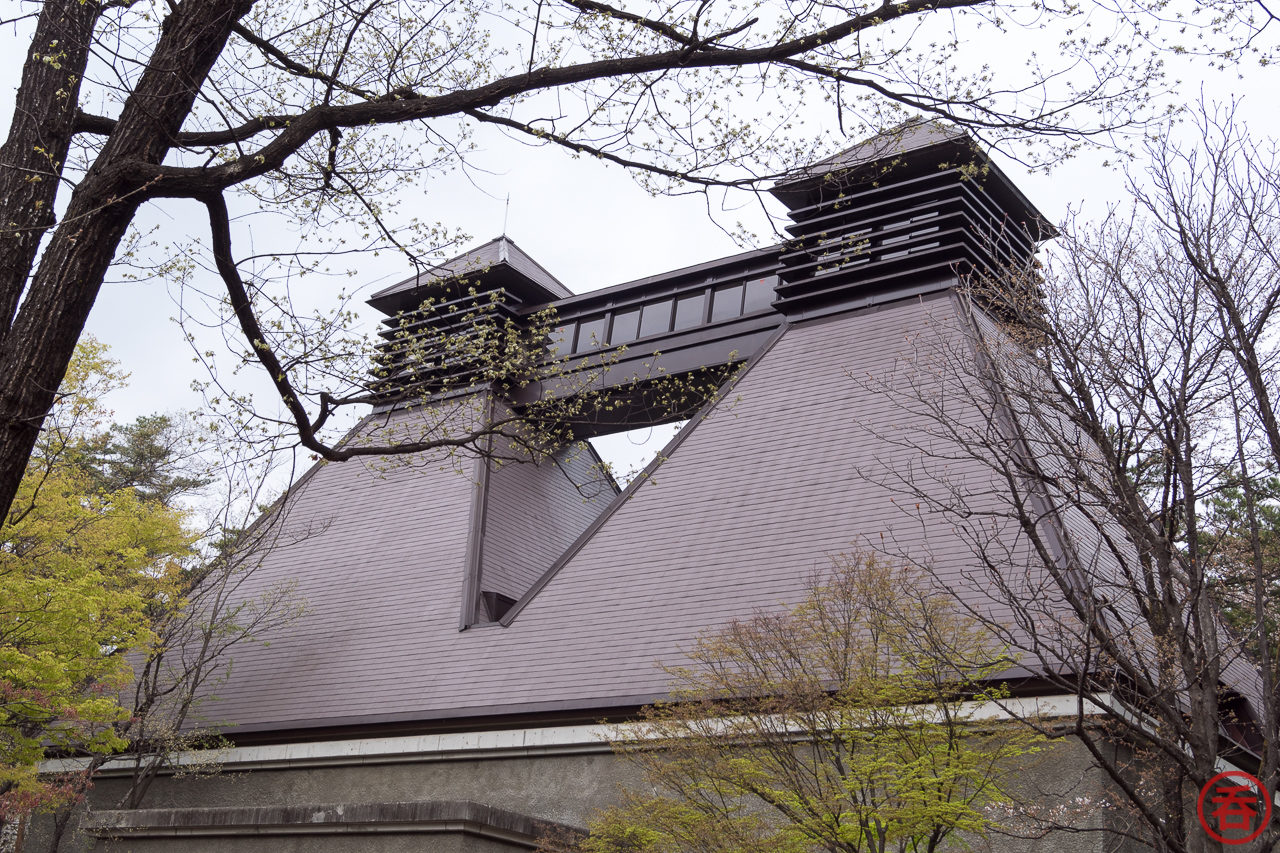 Suntory Hakushu Distillery Tour
Fermenting & Distilling
Audio guide in hand, the paid tour begins with a quick rundown of the schedule. After that there's a short walk over to the fermentation and distillation building. Here there's first a brief overview of whisky making with some samples of non-peated and peated malt, as well as the peat itself.
The Hakushu Distillery has a single stainless steel mash tun of 130kl and 18 wooden washbacks (Douglas Fir). So no, they're not made from mizunara! Fermentation lasts 72 hours.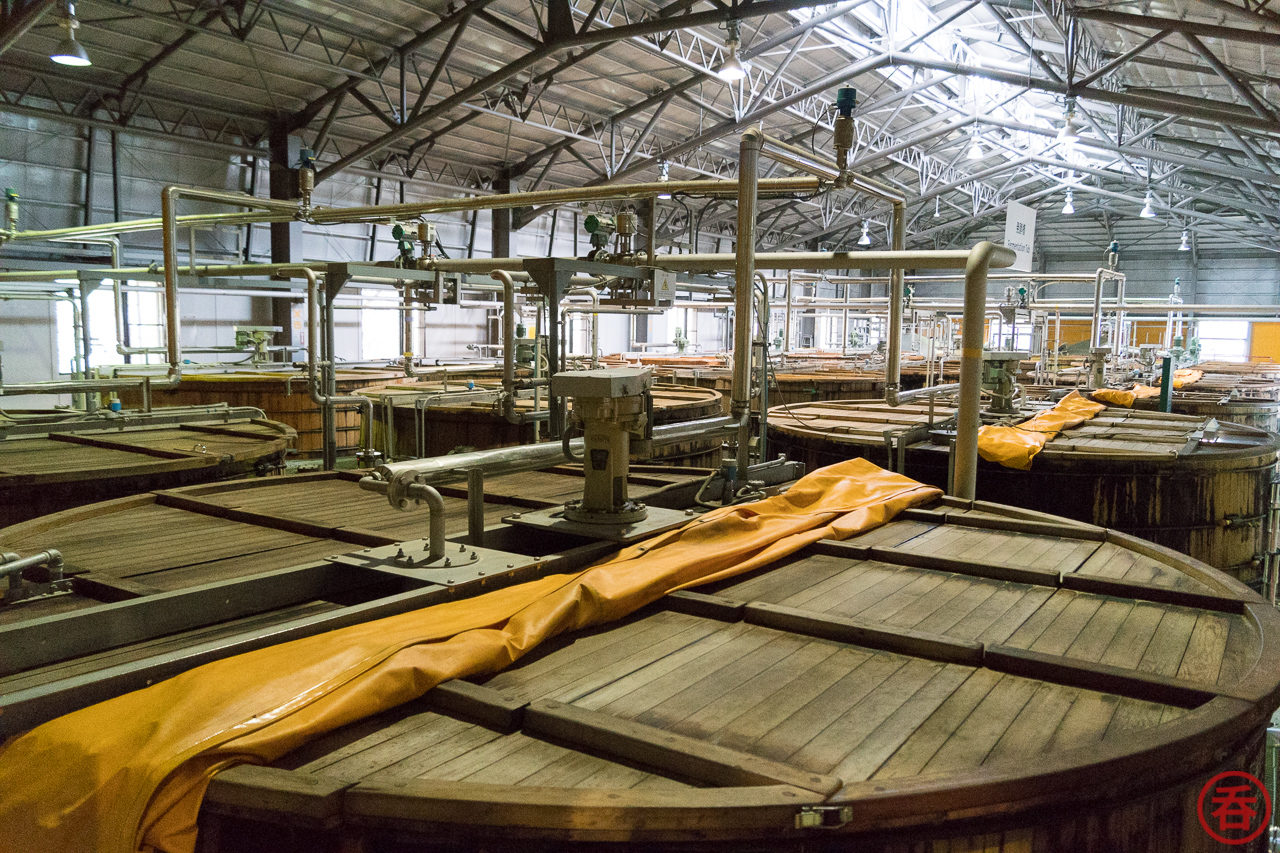 There are 18 working stills at the Hakushu Distillery, and there's plenty of variety in terms of shape, size, heating apparatus, and lyne arm. Certainly more interesting than just a uniform setup repeated over and over again, but I'm guessing a lot of that variability is deliberately mellowed out as part of the aging and blending process. The latest stills were installed in 2014.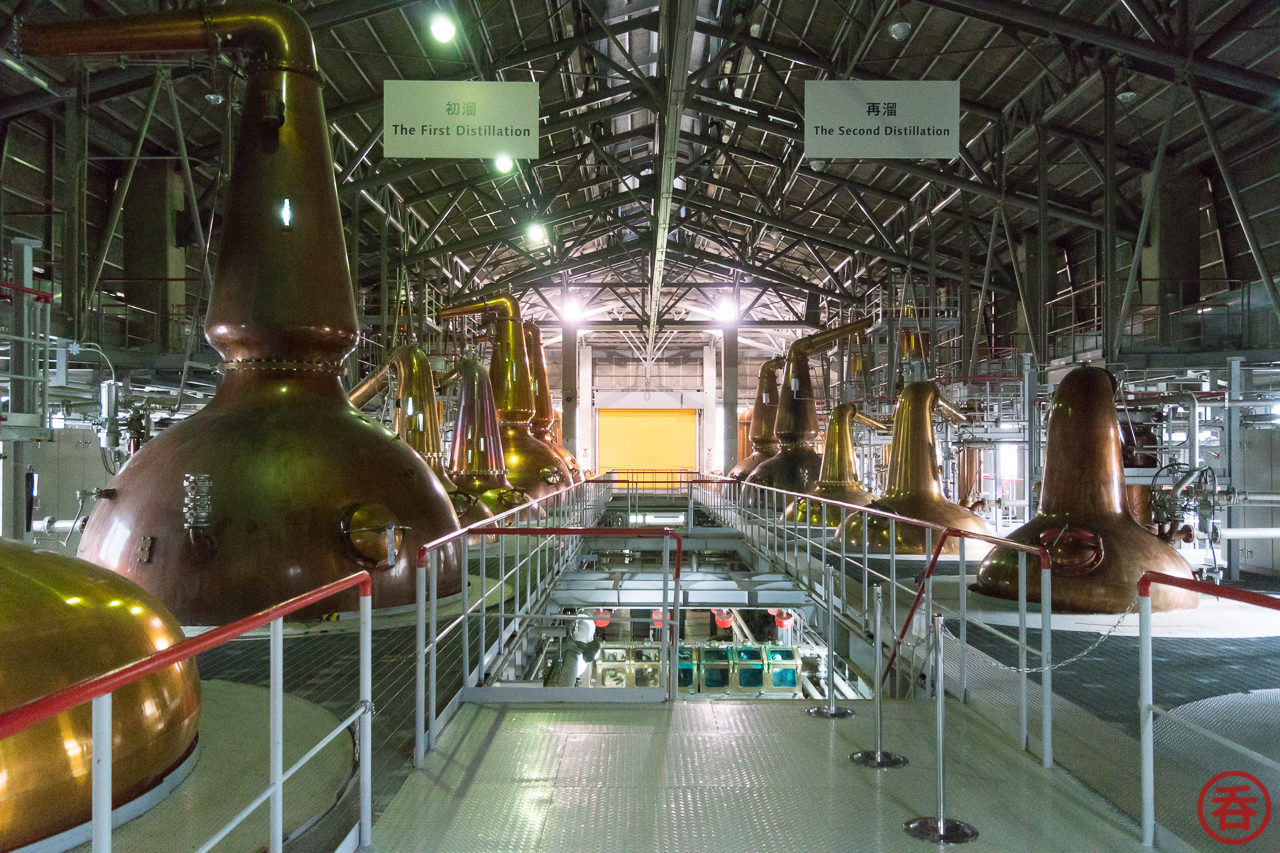 Although not part of the tour, Suntory added column stills for grain whisky to Hakushu's repertoire back in 2010. Production officially started in 2013. They were only using that grain for their blended products, but in February 2018 they finally released one as a standalone: THE ESSENCE of SUNTORY WHISKY Hakushu Distillery Rye Type.
Aging Warehouse
Hop on the bus for a quick ride deeper into the property to see one of the 17 aging warehouses. Barrels are stacked high and you may think you're inside a Borg cube. Look closely though and you'll notice that there's a lack of larger size casks here.
Despite the eye-popping capacity for aging on-site, Suntory doesn't actually age all Hakushu whisky here at Hakushu. Some is sent to Suntory's Ohmi Aging Facility, others are sent to the Yamazaki Distillery. I asked for some specifics about exactly what proportion of Hakushu is aged on-site versus off-site, but it seems that information isn't for the public.
Suntory estimates the angel's share in Hakushu to be around 3% per year. You'll probably feel 3% drunker spending time in the warehouse too!
Tasting
The last portion of the tour is back at the gift shop/bar building. For the tasting you'll get two Hakushu component whiskies (only available at the distillery), Hakushu itself, and then another pour of Hakushu to make a Morikaoru Highball ("Forest aroma Highball"). Notice the water! That's the sparkling version of Suntory's Tennensui — something to keep an eye out for if you're making Hakushu highballs at home.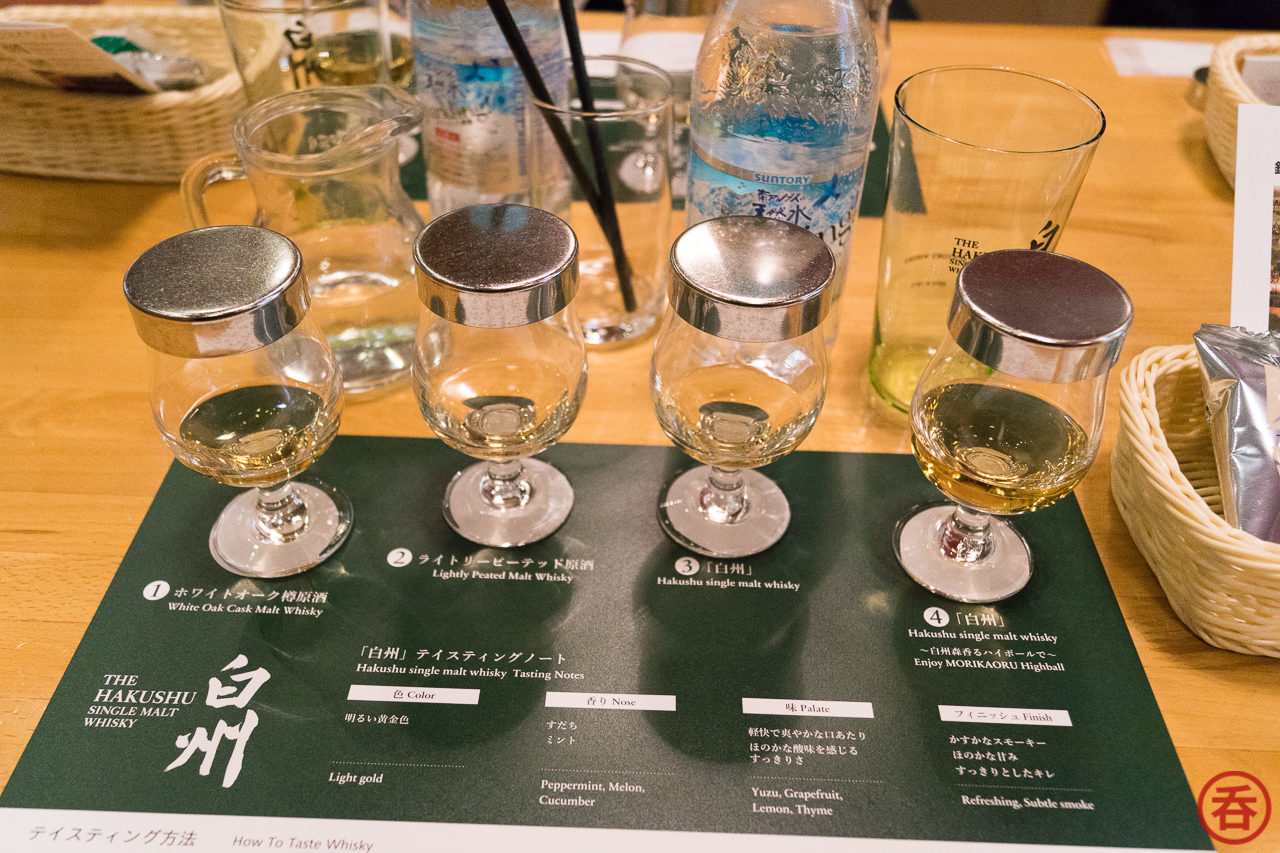 Paid Tasting
While free samples are great, the paid tasting area is where distilleries get a chance to really shine for whisky drinkers. That's especially true at Suntory distilleries given the global shortage of age-statement Japanese whisky.
Due to the astronomical prices you see in the secondary market and the lack of stock in the retail market, the Suntory distilleries have become some of the best and most reliable places in Japan for sampling age-statement whiskies.
Everything is in stock. You have to give Suntory credit here — they've not only secured these bottles specifically for visitors to the distillery, but the prices have remained unchanged despite the wild global success of  Japanese whisky. Sure, the pours are 15ml, but the cost per ml here is the same as it would be if you managed to find a bottle being sold at retail price. I don't know anywhere else in Japan you can find this.
That said, there is one thing worth pointing out: you'll only find samples of whiskies that are on Suntory's current roster. This means you won't find, for example, any of the Heavily Peated or Sherry Cask bottlings from years past, or even last year's Yamazaki Limited Edition 2017, despite them selling the latter in the gift shop. If you're looking for samples of such older bottles, this isn't the place to find them.
My first choice was of course Hakushu 25. 2900 yen for a 15ml pour, so not cheap, but where else in the world will you find it for this price?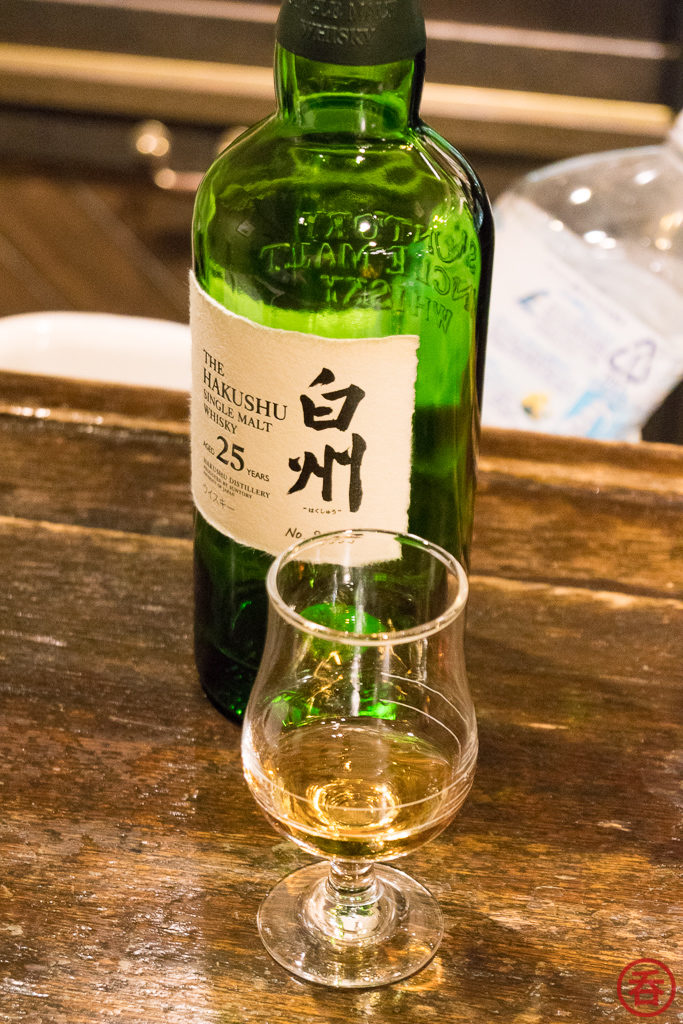 After that I moved to try the entire new ESSENCE of SUNTORY series. 1000 yen for the flight. That Hakushu Rye completely blew me away.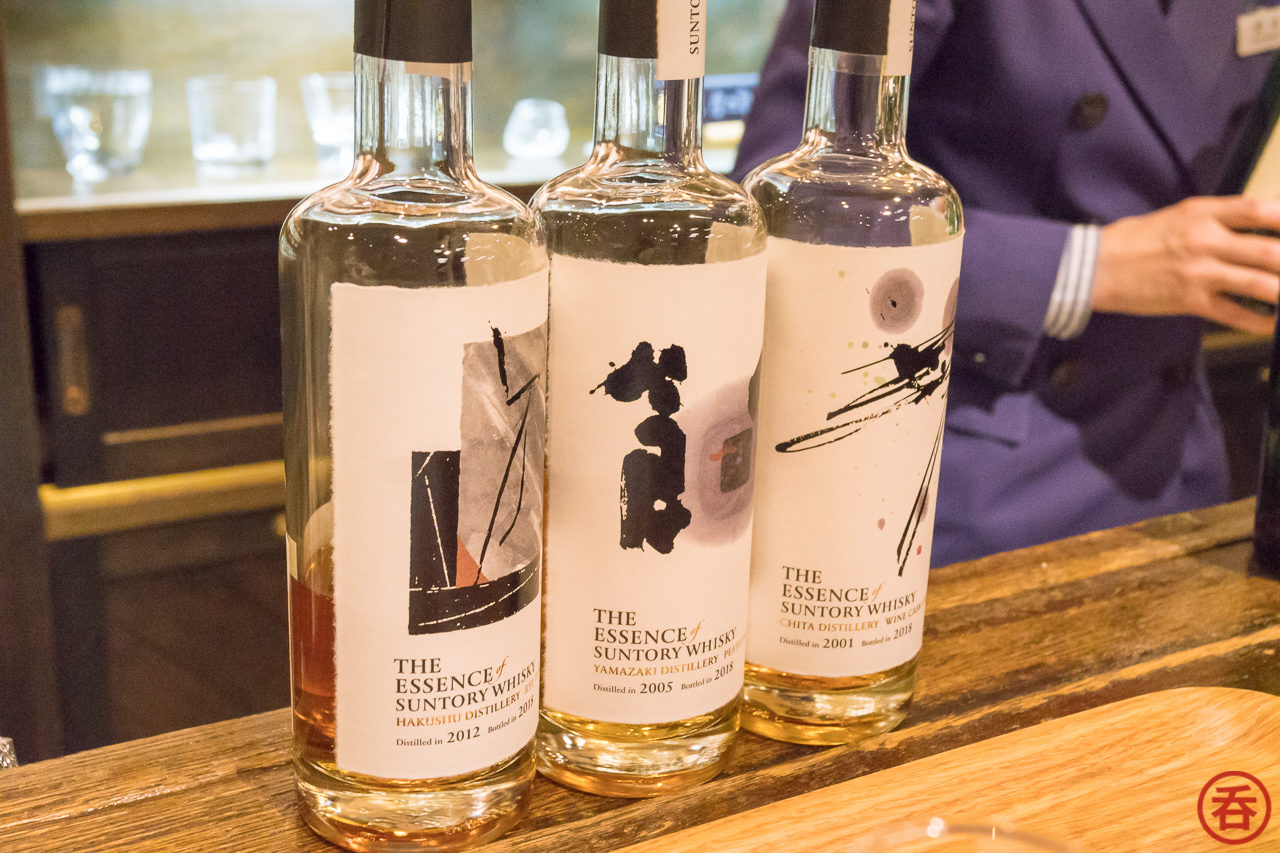 Just in case you're wondering, the WWA2018 "World's Best Single Malt" winner Hakushu 25, Yamazaki 25, and Hibiki 30 were all 2900 yen for the sample. Yamazaki 18, Hakushu 18, and Hibiki 21 were all 600 yen. From there down it gets even cheaper!
As this report is already quite lengthy so I'll leave you with the rest of the pics. Since it's such an easy trip from Tokyo, definitely make time to visit if you can!
Hi there! I created and run nomunication.jp. I've lived in Tokyo since 2008, and I am a certified Shochu Kikisake-shi/Shochu Sommelier (焼酎唎酒師), Cocktail Professor (カクテル検定1級), and I hold Whisky Kentei Levels 3 and JW (ウイスキー検定3級・JW級). I also sit on the Executive Committees for the Tokyo Whisky & Spirits Competition and Japanese Whisky Day. Click here for more details about me and this site. Kampai!