Introduction
Akasaka is one of Tokyo's premier drinking districts and is only a stone's throw away from Japan's National Diet Building. It's also adjacent to Roppongi so it can be a great place to grab dinner and a few drinks before heading out for the night. There's a certain Korean flavor to the area due to its Yakuza influences and concentration of zainichi-owned companies.
History of Akasaka
Akasaka, which in Kanji (赤坂) means "Red Hill," actually refers to the Kinokuni-saka. The Kinokuni-saka was nicknamed the "red hill" due to the fact that madder used to grow at the top of the hill. Madder has historically been used as a red dye for silk, cotton, and wool. Not buying it? The alternative story behind the name is that the Kinokuni-saka used to just have a lot of red clay in the soil.
The area was officially incorporated as "Hitotsugimura" in Musashi Province, Toshima District, Kaiduka Territory in 1567 by the ruling Hojo clan during the Sengoku period. In fact, there's still a Hitotsugi Street and Hitotsugi Park in Akasaka today. Moving into the Edo period, the Akasaka area became home to merchant families, samurai, daimyo, and vassals of the shogun (i.e., rich people). As a result, lots of local businesses including upscale restaurants and entertainment came to the area. Later, as part of the Law for Reorganization of Counties, Wards, Towns and Villages enacted by Emperor Meiji in 1878, it merged into "Akasaka-ku," which existed straight up until 1947.
Moving into the 20th century, Akasaka became the nightlife stomping grounds for many non-Japanese due to its close proximity to the US Embassy, the residences of Occupying forces, and high class hotels (where stewardesses would stay). This is back when the exchange rate was 1 US dollar = 360 yen! You had the world's largest cabaret club at the time, Mikado, you had Tokyo's Copacabana, you had New Latin Quarter. Louis Armstrong played there! Hell, they even shot part of the James Bond classic You Only Live Twice in New Otani. Japanese politicians also used it as a playground, culminating in a Lockheed executive using a yakuza intermediary to pay a 2.4 billion(!) yen bribe to win a contract from ANA. If that's not underworld, I don't know what is!
That's all to say, Akasaka has been a pretty happening place for a couple centuries now.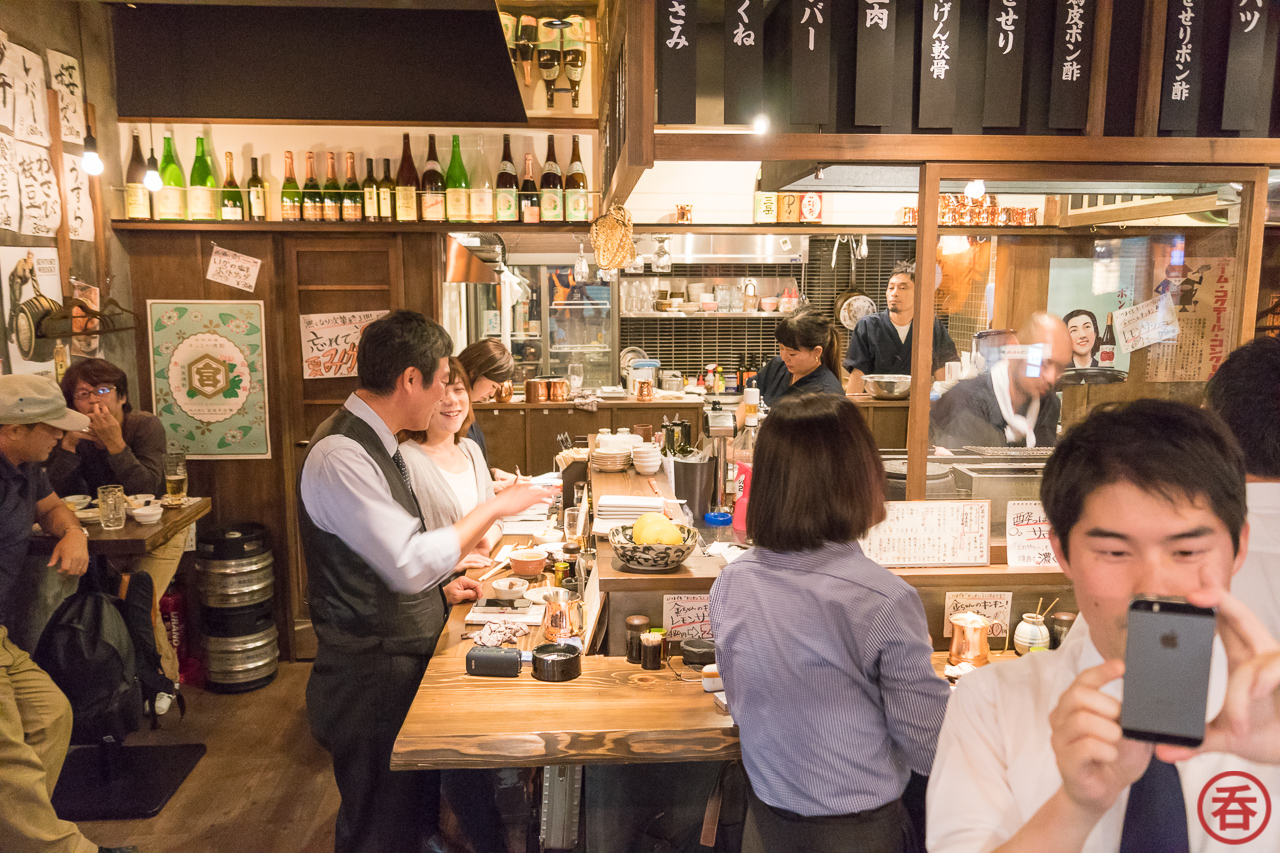 Akasaka Today
I'm not quite sure when, but at some stage, the yakuza joined in on the fun. Japan's second-largest yakuza group, the Sumiyoshi-kai, has its headquarters in Akasaka even today. With the yakuza came a strong zainichi presence.
About those zainichis. The Korean flavor of Akasaka is still pretty obvious these days. Akasaka has a pretty high concentration of great Korean restaurants, Korean karaoke, Korean pachinko, Korean real estate agencies, Korean internet cafes, and Korean hostess clubs compared to any other place in the city. Despite all that, it's not Tokyo's Koreatown… that title belongs to Shin-okubo. Maybe we'll just call Akasaka "Koreatown vol 2." Either way, if you like Korean BBQ (yakiniku), Akasaka is the place to be in Tokyo. And the nightlife certainly hasn't gone anywhere.
Geographically, Akasaka is more or less cloistered by three different Tokyo Metro stations: Akasaka Mitsuke (with Ginza & Marunouchi lines) to the north, Akasaka (with Chiyoda line) to the west towards Roppongi, and Tameike Sanno (with Ginza and Namboku lines) to the east. Along the east runs a major thoroughfare, Sotobori-dori. The horribly named Akasaka sacas, specifically the Akasaka Biz Tower, dominates Akasaka's skyline and can be used as a good way to orient yourself on your night out.
Now that you know the area and have your bearings, it's time to get a drink!
Whiskey Richard's Favorite Bars in Akasaka
BAR & CAFE CODE NAME MIXOLOGY
ADDRESS
Tokyo-to Minato-ku Akasaka 3-14-3 2F
Mixology never really caught on Japan, for better or worse, but code name Mixology is one place where it's alive and well. This is the place to go if you are into infusions like Tom Yam vodka, want to try some barrel-aged Manhattans, liquid nitrogen-cooled sherbet cocktails, molecular drinks, and things that literally smoke. Just to give you an idea, my second drink was based off Hinoki vodka, contained homemade orgeat, egg white, and was served in a masu with 3 different spices. Make sure to come prepared with a sense of an adventure.