One of Japan's most celebrated craft beer makers entered the Japanese craft whisky market in 2016. Today they operate both the Nukada Distillery and Yasato Distillery in Ibaraki prefecture.
N
ukada is a brewery first, and a distillery second. Yasato is a whisky distillery through and through. Both are run by Kiuchi Shuzo, one of the biggest names in Japanese craft beer.
Kiuchi Shuzo was started back in 1823 when founder Gihei Kiuchi decided to make sake from the rice that was leftover after he paid his taxes.
We whisky drinkers can fast-forward to 1994 though. This is when Japan's liquor tax law de-regulation opened the door for craft beer breweries around the country thanks to decreased minimum output requirements. The timing was perfect for Kiuchi Shuzo, as they they were looking for something for their employees to do during the sake off-season: the summer. In 1996 they released Hitachino Nest Beer, and today it's one of Japan's most famous craft beer brands.
Importantly, some barley that goes into Hitachino Nest Beers is grown locally. Kiuchi Shuzo reached out to local farmers and contracted with them directly to resurrect Kaneko Golden barley, which hadn't been grown since the 1960s. In 2009 they had enough such barley to release Hitachino Nest Nipponia, made from the stuff.
But not all of the Kaneko Golden was appropriate for beer. With extra barley sitting around, the company looked to distillation. Their initial efforts manifested at the Nukada Distillery, built as an extension of their Nukada Brewery. The first new make came off their hybrid still here in February 2016.
Rather quickly, the company must have decided whisky-making needed its own facilities. They invested some 400 million yen in building the Yasato Distillery, with about twelve times the output capacity of the Nukada Distillery. Distillation at Yasato kicked off in spring 2020.
With plenty of space and expertise, the company is well-positioned to build upon their experience and success in Japanese craft beer.
CANNED HIGHBALLS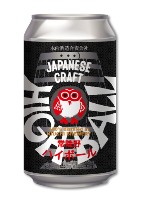 Hitachino Highball
Rather than launch a bottle of whisky, Kiuchi Shuzo released the Hitachino Highball. It's a blend of whiskies distilled at Nukada then aged for 3 years in sherry and wine casks. 9% abv.
Until around the mid-1970s, Kiuchi Shuzo's home of Ibaraki prefecture was responsible for about 27% of Japan's domestic production of beer barley. Their craft beer operation drove them to revive a lot of this local production of barley. For whisky, they are taking their relationships with local farmers even further — 40% local barley is used at Nukada, and 100% local barley is used at Yasato.
At the Nukada Distillery, distillation began in February 2016. At the Yasato Distillery, distillation began in spring 2020.
Although Kiuchi Shuzo hasn't released any bottles to the public yet, you can several varieties of distillate at their brewpubs in Tokyo, such as Hitachino Brewing Tokyo Distillery.
Kiuchi Shuzo experienced–and survived–the mid-90s Japanese craft beer boom and subsequent bust. With this intimate understanding of such cycles, they're aware of the perils of rushing products to market.
Specifically, the company attributes their international success to being able to stand out from the crowd by being deliberately Japanese. Rather than trying to recreate the beer styles of other countries, they say, they went down their own path with Japanese ingredients, techniques, and approaches. This was accomplished through research, trial-and-error, and exploring variety.
The same philosophies drive their whisky production. If you visit the company's Hitachino Brewing Tokyo Distillery, you can get a feel for the variety of whiskies they're creating. Using in-house yeast strains, barley, rice, wheat, buckwheat and more are aged across a dizzying array of woods.
Owning two distilleries adds more opportunities for variety. Nukada uses a hybrid still while Yasato uses pot stills. Mashing, yeast, and fermentation are also done differently at Yasato.
Nukada Distillery
-Mash tun: 1x stainless steel @ 12000L
-Washbacks: 3x stainless steel @ 1400L each
-Wash/spirit still: Hybrid, 1000L, indirect heating
Yasato Distillery
-Mash tun: 2x stainless
-Washbacks: 4x stainless @ 17600L each + 4x wooden (2x oak, 2x acacia) @ 8400L each
-Wash still: Forsyths, 12000L, indirect heating
-Spirit still: Forsyths, 8000L, indirect heating
The Nukada Distillery offers tours to the public. See this page for more information.
The Yasato Distillery is not yet offering tours, but they plan to do so in the future. Stay tuned!
Images from Kiuchi Shuzo
REFERENCES & Further reading
http://whiskymag.jp/yasato_01/
http://whiskymag.jp/yasato_02/
Suwabe, Shinichi. ジャパニーズウイスキーで世界に挑む 新世代蒸留所からの挑戦状 [Taking on the World with Japanese Whisky. Challenge from New-Generation Distilleries]. Recipbook, 2019.
Eycken, Stefan van. Whisky Rising: The Definitive Guide to the Finest Whiskies and Distilleries of Japan. Cider Mill Press Book Publishers LLC, 2017.