Gin-Posium Japan 2019 was held on November 24, 2019, at Tokyo's Hotel East 21. This year was a great mix of highly educational seminars, great cocktails, and lots of yet-to-be-released gins!
This year's first seminar of the Gin-Posium went into the relationship between gin and two branches of the armed forces: the (British) Navy and the Army. We're probably all familiar with the origin of the term "Dutch courage" but Mr. Angus Winchester provided a far more in-depth look at how specific types of gins and cocktails came to be. For better or worse, it was often a result of British colonialism and long ocean voyages.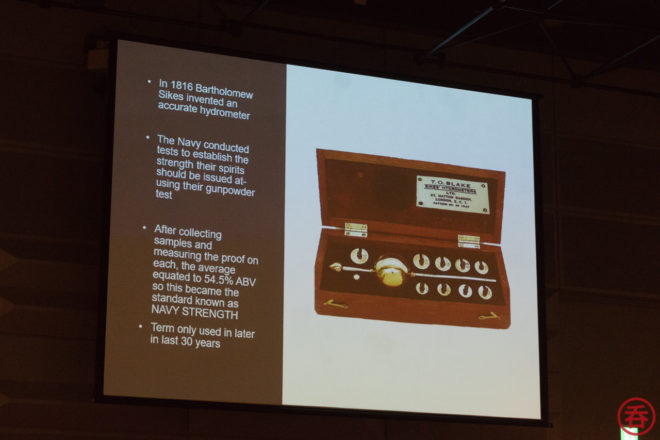 The second seminar dove deep on the four different styles of gin presented for the guided tasting. Of course, a healthy dosage of tonic is always helpful! Ryan Reynolds doesn't hurt either.
On to the more traditional festival-style part of the event, our first stop was the Suntory booth. They had a Sakura tonic using their new sakura liqueur in the Kanade series alongside Roku gin. Kanade Sakura is due out in January 2020.
Mars Whisky had a new version of their Wa Bi Gin. Aged in a cognac cask for half a year, it's to commemorate the third anniversary of their Tsunuki Distillery. In fact, this particular bottling was only recently made available at their recent Tsunuki Distillery Festival. Glad they brought it up to Tokyo!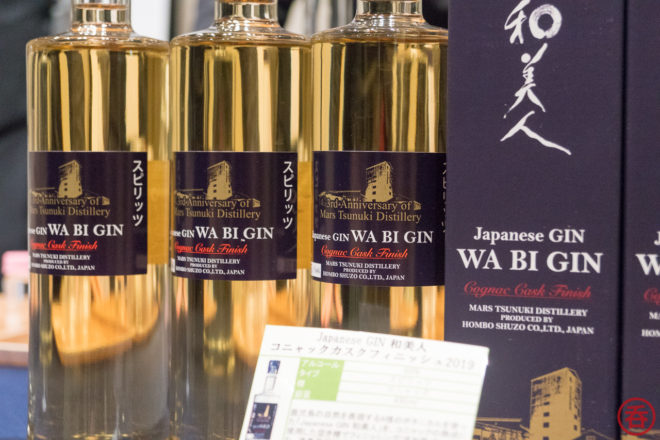 Gin Za is a new Japanese hopped gin from the Tokyo Distillery Company. Their full lineup, due next month, also includes Pink Gin Za, Rum Za, and a new Japanese tonic called Tokyo Tonic. This is a new venture from the folks behind the Hobgoblin pubs here in Tokyo.
I found Gin Za to be quite smooth to begin with, but it's made even lighter by adding the Tokyo Tonic. Certainly a departure from some of the citrusy, juniper-forward gins we've seen from other Japanese distilleries. Looking forward to seeing how things go!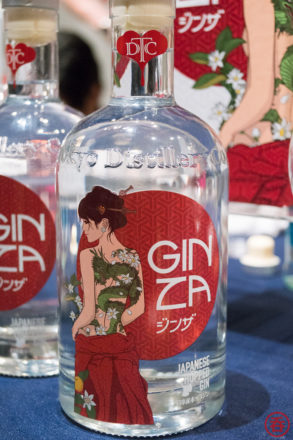 Speaking of Japanese gins, over at the Ki No Bi booth, we spied their new Kin No Bi. Unfortunately no samples of this available — but it's supposedly the same Ki No Bi, just with gold! Now that it's been officially announced for the Japanese market, it's become much easier to get here in Tokyo.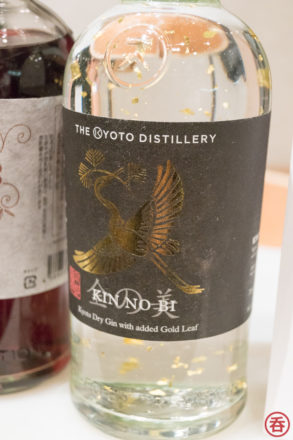 Ever since Tsukusu was announced, I've been wanting to give it a try. Luckily Nishi Shuzo had a booth this year! Tsukusu doesn't hold back on the citrus, but all that time spent with the volcanic rock did make things quite round and edge-less.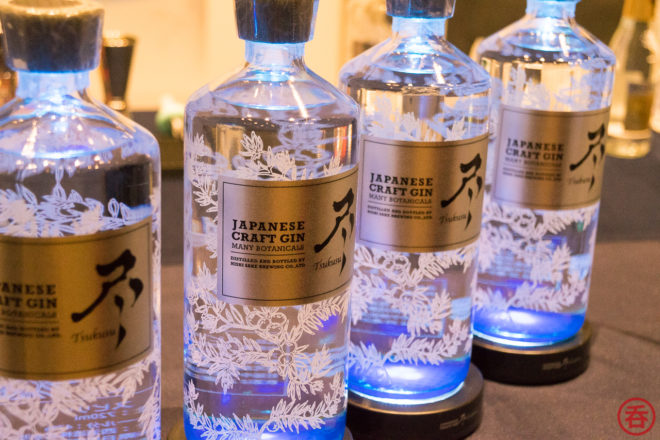 Of course, being a gin event, cocktails are everywhere! Gin-Posium Japan regular Mr. Angus Winchester was one of many, many special guest bartenders.
Something that always strikes me about Gin-Posium Japan is the intimacy of the event. Perhaps it's simply a different audience from whisky festivals, perhaps it's not as consumer-oriented, or perhaps it's simply due to the smaller size. In any case, it's great to be able to actually have a decent conversation with booth reps and industry folks without feeling like you're holding up a line of people clamoring to try some vanishingly limited bottle of whisky!
One final thing to note! The Japan Gin Association went all-out with their freebies this year, essentially covering the entire cost of the ticket.
Every attendee received a 100ml bottle of No. 3 Gin, three bottles from the Fever Tree tonic lineup, and the recently released Dave Broom's Classic Ki No Bi Cocktails. Yes, the whole book! Plus, for NBA "Comrades" or Cocktail Kentei holders, a 50ml bottle of The Botanist.
While definitely appreciated, I'd have preferred this goodie bag when going out the door. A bit heavy to have to carry around while drinking!
Enjoy the rest of the photos, and I hope to see you there next year.