Mailbag time! Reader R.S. asks: "Hello Whiskey Richard, where can I buy bottles of Japanese whisky in Tokyo?"
It's a question I am asked quite often. Or sometimes I am asked more complicated ones, like "how can I source a case of Ichiro's Malt" or "where can I buy Japanese whisky during a 5-hour layover?"
To be blunt: I don't know, assuming you don't have unlimited money. Before you close this tab on your browser, please allow me to explain.
It's not that I don't know where liquor stores are in Tokyo. This article is chock full of them. It's just that given this current shortage of aged Japanese whisky, there is unfortunately no single place in Tokyo that reliably keeps bottles of decent Japanese whisky in stock for affordable (=MSRP) prices.
But!
Sometimes you just get lucky. Let's give it a try anyway!
Before we depart, a few pointers:
Often you'll hear people say you need to venture into the countryside outside of Tokyo, off the tourist route, to find Japanese whisky. While going remote does increase the likelihood of finding something, Tokyo itself has many, many neighborhoods that are off the tourist route.
Airport duty-free is not what it used to be. If you have time to kill before your flight departs, it's worth a look, but do not assume you'll be able to find anything decent there. Also, many of the shops listed below have duty-free counters. So if you're willing to deal with some hassle, you can still take advantage of duty-free.
Many liquor stores don't take credit cards, nor do they have English-speaking staff. Get cash and your phrasebook ready.
Don't bother asking what a shop has "behind the counter" or whatever schmoozy bullshit. Be polite and ask for help if you want it. At the same time, don't feel pressured to buy anything at all.
Most of the shops listed below have multiple locations throughout Tokyo. Click the link provided for a list of available locations!
Now it's time to put on your walking shoes and hit the streets of Tokyo with me as we search for some bottles of Japanese whisky!
---
Electronics stores
"Electronics" is sells these guys short — these big box retailers peddle much more than just phones and cameras. You can also earn and use points (in-store credit) on alcohol, making things even more affordable.
BicCamera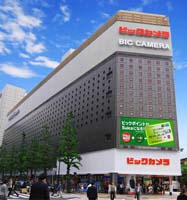 BicCamera set the bar with an extensive selection of liquor at affordable prices, often even below MSRP. Because of these low prices, over the years, it's become an extremely popular place to pick up bottles. Unfortunately this popularity also means that bottles pretty much fly off the shelves as soon as they arrive!
My usual haunt is the BicCamera store in Yurakucho, but the Kawasaki, Ikebukuro, and Shinjuku (BicQlo) locations also have decent selections.
Yodobashi Camera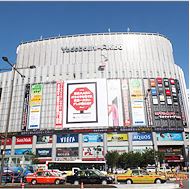 Tokyo's other big box retailer is Yodobashi. In December 2018 they entered the alcohol business in a big way. Still being fresh news, even many Japanese people do not yet know that Yodobashi sells alcohol. They do so even at their biggest location in Japan: Akihabara. So you could get lucky!
Yodobashi Camera's original store at Shinjuku east exit is also home to an in-store bar/tasting corner. So at the very least you can have a couple drinks.
---
Department stores
Often considered tourist destinations in of themselves, department stores in Tokyo can be fairly pricey. But sometimes they also do exclusive bottlings and/or have age-statement bottles on offer. If your wallet can handle it, check them out.
Daimaru/Matsuzakaya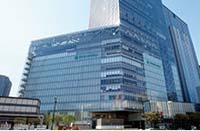 Daimaru's only store in Tokyo is at the Yaesu exit of Tokyo station. There's a small selection of liquor at B1F of the store. Matsuzakaya is the other brand in the chain, with a large store near Ueno station.
Matsuya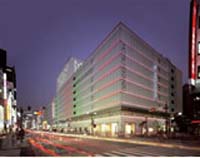 Ginza's Matsuya also has a selection of liquors, again in the basement floor of the building. There's another location in Asakusa. Check them out if you're nearby!
mitsukoshi/Isetan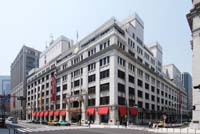 Mitsukoshi/Isetan is the granddaddy of Japanese department stores, with the country's first department store opening in Nihombashi in 1902. While the two chains now share a parent company, Isetan may be the better bet, given the number of exclusive bottlings of Ichiro's Malt we've seen in recent years.
On the 8th floor of the Ginza Mitsukoshi is Japan Duty Free Ginza, for which Alligator Char offers the following advice:
Go 30 minutes before the store opens, line up, rush the counter. Ask for any Yamazaki, Hakushu, Nikka age statement bottles. Most likely they will have stock of a few bottles they can procure. You can buy now, and then pick up those bottles at the airport when you leave Japan.
Mitsukoshi and Isetan are separate brands that share a parent company. Men's Isetan in Shinjuku is also home to Salon de Shimaji, themselves a fountain of exclusive bottlings such as Hakushu 37.
Takashimaya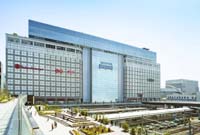 At Shinjuku's new south exit you'll find Takashimaya. In years past they have also done several exclusive bottlings of Ichiro's Malt, so you never know what you may stumble upon.
Tokyu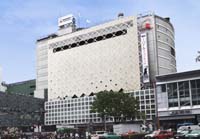 If you'll be near Shibuya, check out B1F of the Tokyu department store, where the "Food Show" features a small selection of liquor.
---
Liquor stores
Liquor stores are all over the place in Tokyo! From tiny mom-and-pop shops to huge commercial-oriented outlets, Tokyo's liquor stores are the lifeblood of the city's countless bars and restaurants.
Bottle off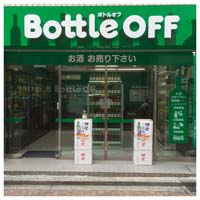 Osaka-based Bottle Off has a single location in Tokyo: the shopping arcade just south of Ueno station. Bottle Off is a pawn shop specific to liquors, so expect significant markup.
Kakuyasu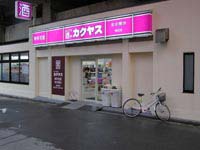 Kakuyasu is famous for their delivery services, often being able to deliver within a couple hours of the order. Many Japanese bars and restaurants rely on them to quickly restock. While Kakuyasu shops tend to be small — some locations don't even have a storefront and are delivery-only — they sometimes have Japanese whisky readily available for good prices.
Kawachiya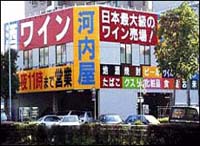 Kawachiya is perhaps the biggest online liquor shop selling through Rakuten, but that's only possible because of their longtime brick and mortar presence. Their liquor stores are more oriented towards industry people rather than end consumers, but this means that the prices are cheap and selection plenty. The shops tend to be in the east and west outskirts of Tokyo, so be prepared to get on a train for a few minutes.
Liquor Express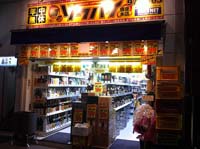 You'll have to shell out perhaps 2-3x the regular retail/market price, but Liquor Express (the sign says ソクハイ in Katakana) actually tends to keep Japanese whiskies with age statements in stock. Perhaps because they're so expensive that nobody is buying them?
Liquor Mountain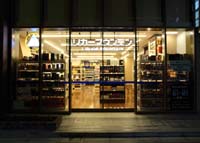 Liquor Mountain may be from the Kansai area, but it's also spread rapidly here in Tokyo. Their flagship store is Liquor Mountain 777, which we've talked about here before. Even if you aren't buying bottles–the prices can be fairly steep, though not absurd–it's still worth it to pop in for a few tastings.
Liquor off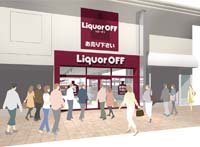 Not to be confused with Bottle Off mentioned above, Liquor Off is the liquor shop from the same chain that brought us Hard Off audiovisual equipment pawn shops and Book Off used book stores. There are fewer locations than there used to be, but being pawn shops, you may be able to find some rarities if you're lucky.
Liquors Hasegawa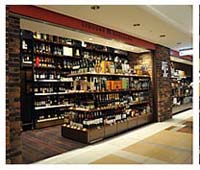 A mainstay of the Tokyo retail market, Liquors Hasegawa is conveniently located in the Yaesu underground shopping mall just next to Tokyo station. You can sometimes find good Japanese whisky here, albeit with a slight markup.
Beware that there are actually two Liquors Hasegawa locations on the same side of Tokyo station. The one we want is the main store — just head straight out of the JR Tokyo Station Yaesu Central Underground Entrance until you hit a dead end in the mall. But since they're so nearby one another, you may as well go to both.
Please also note that Liquors Hasegawa is not to be confused with Hasegawa Saketen. The latter is inside Tokyo station and is a sake-focused shop.
Shinanoya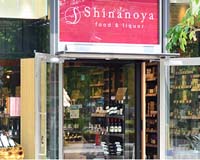 Of all the shops featured on this list, Shinanoya is perhaps the best chance you have to find a bottle to take home. It might not even be Japanese whisky: they have a great selection of Scotch and Bourbon, including private bottlings. The chain is a regular at events like the Whisky Festival in Tokyo, and their stores are a testament to their expertise and influence in Tokyo's whisky scene. I recommend the Ikebukuro, and Ginza locations, but Toyosu also has a shop with the chain's first (very small) in-store bar!
Suzusake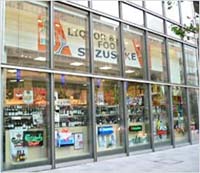 Roppongi's Suzusake is located in the Roppongi Hills complex and generally stocks a nice selection of Japanese whiskies… if you're willing to pay Roppongi prices.
Tanakaya
I must admit the last few times I've been out to Tanakaya, they didn't have even a single bottle of Japanese whisky — the store is primarily about craft beer and Scotch/Bourbon. But some recent reports indicate that they do occasionally carry a few bottles of Ichiro's Malt. Perhaps worth popping in if you'll be in the Mejiro area!
The whisky plus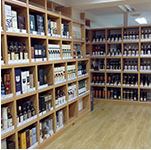 Just down the street from Bic Camera in Ikebukuro is a liquor store named The Whisky Plus. If you'll be in the area for the Bic Camera anyway, give them a try as well. They also do samples here!
Yamaya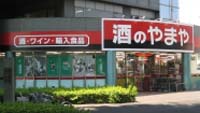 Another big chain, Yamaya has a handful of locations scattered across both downtown and the greater Tokyo area. Yamaya's selection of Japanese whiskies varies quite significantly from store to store, but the prices are generally at market price,
---
Grocery stores
Grocery stores are pretty unreliable when it comes to stocking Japanese whiskies. But when they do, you can often find great deals and plentiful stocks with prices at or below MSRP.
Aeon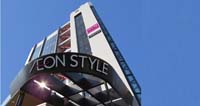 Aeon operates several "Aeon Malls" nationwide. Here in Tokyo our focus is the grocery stores. Sometimes you'll find Japanese whisky hidden amongst the other liquors. Aeon also operates 8 different Aeon Liquor shops on the west side of Tokyo (thanks to Andy for the tip — didn't know these existed!).
Japan Meat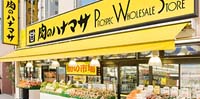 Japan Meat has lots of commercial-oriented grocery stores throughout Tokyo, some under the "Japan Meat" name, and some under the "Niku no Hanamasa" name. Either way, they're very affordable and can sometimes have surprises — the header image for this article was taken at a Japan Meat store.
Seijo Ishii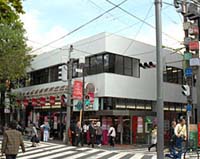 Seijo Ishii is part grocery store, part import shop. The chain has gained popularity by providing great wines, cheeses, meats, and in-store baked bread in high-brow neighborhoods like Seijo (thus the name) and Marunouchi. Japanese whisky will sometimes be hiding in between all of the Scotches and Bourbons.
Seiyu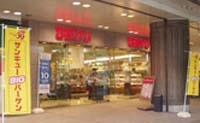 Wal-Mart-owned Seiyu has adopted the parent company's "Everyday Low Prices" mantra. If you do find Japanese whisky here, it will indeed be at a low price. A couple months back I found Yamazaki 12 for MSRP.
Yoshiike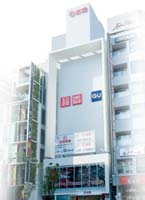 Bartenders throughout Tokyo swear by Okachimachi's Yoshiike as one of the best places to source liquor and bar goods for great prices. While they haven't kept much Japanese whisky around in recent years, perhaps you'll end up coming on a good day.
---
Others
Combini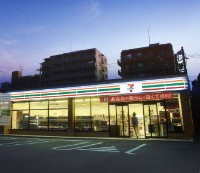 Nine times out of ten, your local convenience store will have a very boring selection of only budget Japanese whiskies like the cheapest from Suntory and Nikka. But every once in a while, you stumble upon something you would not expect. For example, last week the convenience store in my office building randomly had 4 bottles of Hakushu NAS selling at MSRP.
Don QuiJote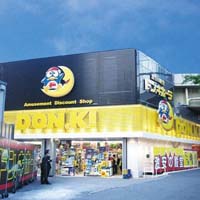 Known simply as "Donki" by most Japanese people, Don Quijote isn't quite the great source of low-priced liquor it used to be. They will sometimes have Japanese whisky but it's typically offered at a significant markup.
Get local
Wherever you are in Tokyo, chances are there's a local liquor store somewhere nearby. It's impossible to list them all here — the keyword to use when searching on Google Maps is 酒屋. Good luck, and good hunting!
---
Where to first?
A few clusters of shops emerge, so if your travels take you to any of the below areas, you can easily hit several shops in a row. Just some examples:
Ginza: Matsuya, Mitsukoshi, Shinanoya, Liquor Mountain 777, Liquor Express, Don Quijote, Yamaya
Ikebukuro: Shinanoya, BicCamera, Tanakaya, The Whisky Plus, Yamaya, Seiyu
Shibuya: Tokyu, BicCamera, Yamaya
Shinjuku: Isetan, Takashimaya, Yodobashi Camera, Yamaya
Tokyo/Yurakucho; Daimaru, Seijo Ishii, Liquors Hasegawa, BicCamera
Ueno: Matsuzakaya, Bottle Off, Yoshiike
Do you have a favorite shop in Tokyo to get Japanese whisky? Want to share your recent experience buying Japanese whisky in Tokyo? Let us know in the comments! 
Hi there! I created and run nomunication.jp. I've lived in Tokyo since 2008, and I am a certified Shochu Kikisake-shi/Shochu Sommelier (焼酎唎酒師), Cocktail Professor (カクテル検定1級), and I hold Whisky Kentei Levels 3 and JW (ウイスキー検定3級・JW級). I also sit on the Executive Committees for the Tokyo Whisky & Spirits Competition and Japanese Whisky Day. Click here for more details about me and this site. Kampai!