Have a look at the Japan Distillery Map and it's hard to miss the concentration of distilleries in Kagoshima prefecture. There's the historic Kagoshima Distillery, where Hombo Shuzo made whisky from 1949 until 1984. They returned to making whisky in Kagoshima a few decades later, this time at the Mars Tsunuki Distillery, opened in 2016.
Then you have newer entrants like the Kanosuke Distillery, Hioki Distillery, and Sata Souji's Akayane Distillery. And that's just the gin and whisky. If we count shochu, we'll need to add over 100 more distilleries, and go back as far as the 16th century. To put that into perspective, the entirety of Scotland has around 130 distilleries.
Nikka Whisky already distills liquor in Kagoshima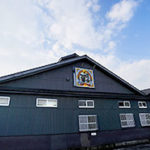 Nikka has actually been making shochu in Kyushu since 2006. A company called Kyowa Hakko (today Kyowa Kirin) sold their alcohol beverage arm to Asahi Beer in 2002. Those Kyushu shochu and winemaking operations were eventually shifted over to one of Asahi's wholly owned subsidiaries that knows a thing or two about distillation: Nikka Whisky.
While the shochu brands produced at Nikka Whisky's Monji Factory were sold by Asahi for years and years, they finally released one using Nikka Whisky branding in 2017. That's NIKKA the MUGI SHOCHU, as we covered at the time.
A little bit further south in Kagoshima, Nikka Whisky acquired the Satsuma Tsukasa Distillery in 2017. Being Kagoshima, this is of course a facility for satsuma (potato) shochu. There too, Nikka Whisky released a Nikka-branded potato shochu.
But there's another very important thing to mention about the Satsuma Tsukasa Distillery. Nikka applied for a license to distill whisky at this facility in January 2018 — a mere four months after it was acquired. That quick turnaround is enough to make you wonder if they acquired it because they wanted to try making whisky there.
So here you have a whisky company that has the facilities, licensing, know-how, and branding to launch a new whisky distillery in Kagoshima. Or is it all pure coincidence?

And so does Suntory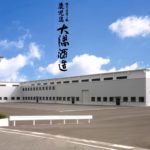 In September 2014, Suntory Spirits bought a shochu distillery in Kagoshima named Osumi Shuzo. That's right, Suntory walked into the Osumi offices one day and popped open a suitcase full of cash. Or at least that's how I hope it happened.
That sounds like just another day at the office for Suntory's M&A department. But fast-forward two years to April 2016 and boom: Osumi Shuzo is granted a license to distill whisky.
Just recently saw the first fruits of Suntory's work at the Osumi Distillery. They released a shochu simply named "The Osumi."
Importantly, it's being sold using Suntory's whisky branding muscle. It features a Kanji calligraphy label designed by Tansetsu Ogino, the calligrapher known for his work displayed on every bottle of Yamazaki, Hakushu, Hibiki, Ao, the ESSENCE series, and a slew of other Suntory brands. The trademark filing category Suntory used for The Osumi also covers whisky, and they even left off any mention of shochu from the art that was submitted. This indicates that they could have future plans to have non-shochu products protected by the same trademark.
Again, Suntory has the know-how, facilities, branding, and licensing all lined up to make whisky in Kagoshima. Could we one day see a The Osumi Single Malt Whisky?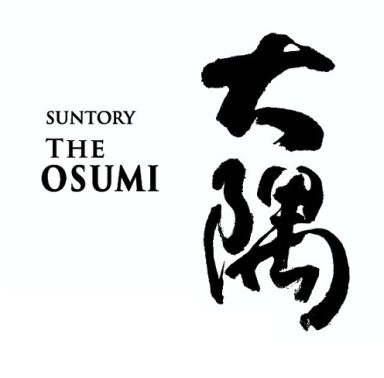 Why don't they make whisky there already?
As we learned from Masataka Taketsuru himself, the Yamazaki Distillery–Japan's first whisky distillery–is located where it is, just outside of Osaka, largely because of the need for visibility pressed by Suntory founder Shinjiro Torii. Years later, when Taketsuru struck out on his own, he didn't hesitate to choose Yoichi, Hokkaido. With such a rich history of distillation, why pass up Kagoshima at the time?
We need to remember that Taketsuru was dedicated to authenticity. In the early 20th century, authenticity in Scotch-style whisky meant following Scotch traditions as closely as possible. Taketsuru tried to recreate all of the conditions of Scotland here in Japan. If you've ever been to Kagoshima, well, you'll know the climate is nothing like that of Scotland. And there sure as hell isn't any peat. My guess is the entirety of Kyushu was eliminated very early on in his location-finding process.
But times have changed. On the global stage, we've seen great whiskies coming out of warmer climates like India and Taiwan. Here in Japan, Suntory and Nikka surely must be paying attention to the first releases from Mars Tsunuki and Kanosuke.
Hi there! I created and run nomunication.jp. I've lived in Tokyo since 2008, and I am a certified Shochu Kikisake-shi/Shochu Sommelier (焼酎唎酒師), Cocktail Professor (カクテル検定1級), and I hold Whisky Kentei Levels 3 and JW (ウイスキー検定3級・JW級). I also sit on the Executive Committees for the Tokyo Whisky & Spirits Competition and Japanese Whisky Day. Click here for more details about me and this site. Kampai!