Japan's first and only Old Tom Gin comes from Japan's first craft gin maker, the Kyoto Distillery. It's named "Ki No Tou," and uses brown sugar from Japan's westernmost inhabited island of Yonaguni.
That may sound familiar to anyone who visited this year's Tokyo BarShow, since this gin made its debut there. This is similar to how we saw Ki No Bi Navy Strength at 2017's Tokyo BarShow and then Ki No Bi Sei a few months later, so it looks like the Kyoto Distillery is making a bit of a pattern.
Ki No Tou is currently available at Shinanoya, going for 6480 yen after tax. 47% abv, 700ml.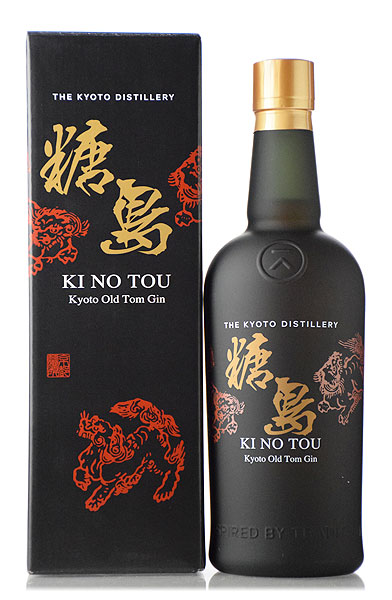 I'm Whiskey Richard, and I am the founder of nomunication.jp. I've lived in Tokyo for over a decade, and I am a certified Shochu Kikisake-shi/Shochu Sommelier (焼酎唎酒師), Cocktail Professor (カクテル検定1級), and I hold Whisky Kentei Level 3 (ウイスキー検定3級). Click here for more details about me and this site. Kampai!