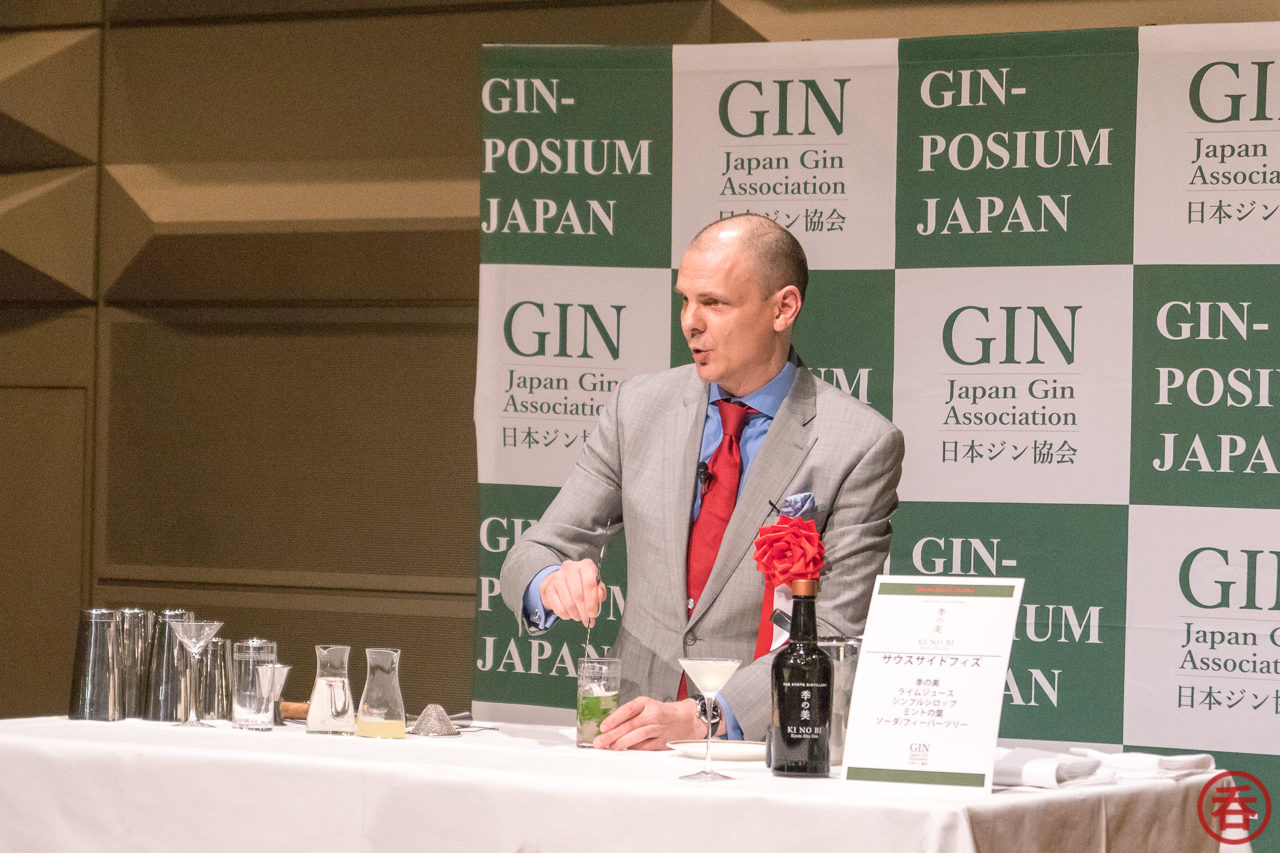 The Japan Gin Association held the first ever Gin-Posium Japan here in Tokyo this past Sunday, December 3rd at Toyocho's Hotel East21. Despite being the first year, the event brought in around 600 attendees from both industry and the public.
The first part of the Gin-Posium was a star-studded educational seminar with a guided tasting of nine gins that really demonstrated the flexibility a gin distillery has with the process and ingredients used in gin. The second part was a tasting event with 32 different booths and over 70 gin brands to sample. This setup meant you didn't need to miss anything going on in the main hall because you want to attend a seminar. If the seminars are of no interest, just join the latter part, for a reduced price. Nice!
2017 has been a huge year for gin here in Japan. Nikka and Suntory have introduced their own craft gins, following in the footsteps of the launch of Kyoto Distillery in 2016. Since then we've seen Japanese domestic gins come out of places like Okinawa, Kagoshima, and the Kansai area, usually taking advantage of very local botanicals to create rich and complex flavors. I count 11 distilleries making gin now, with most launching this very year. In a way, they've taken a very Japanese approach to gin: it wasn't invented in Japan, but they are trying their damnedest to make it better. This first-ever Gin-Posium Japan was a great way to close out the year!
Part One: Seminars
After some brief opening remarks from Japan Gin Association chairman and Ginza cocktail scene godfather Kishi-san, none other than Angus Winchester took the stage to guide us through 750 years of the rollercoaster that is gin's history, the present, and what to expect in the future. That was quickly followed up by a guided tasting of 4 gins that he selected for the event, two of which aren't available in Japan just yet: Old Duff Genever and Nolet's Gin.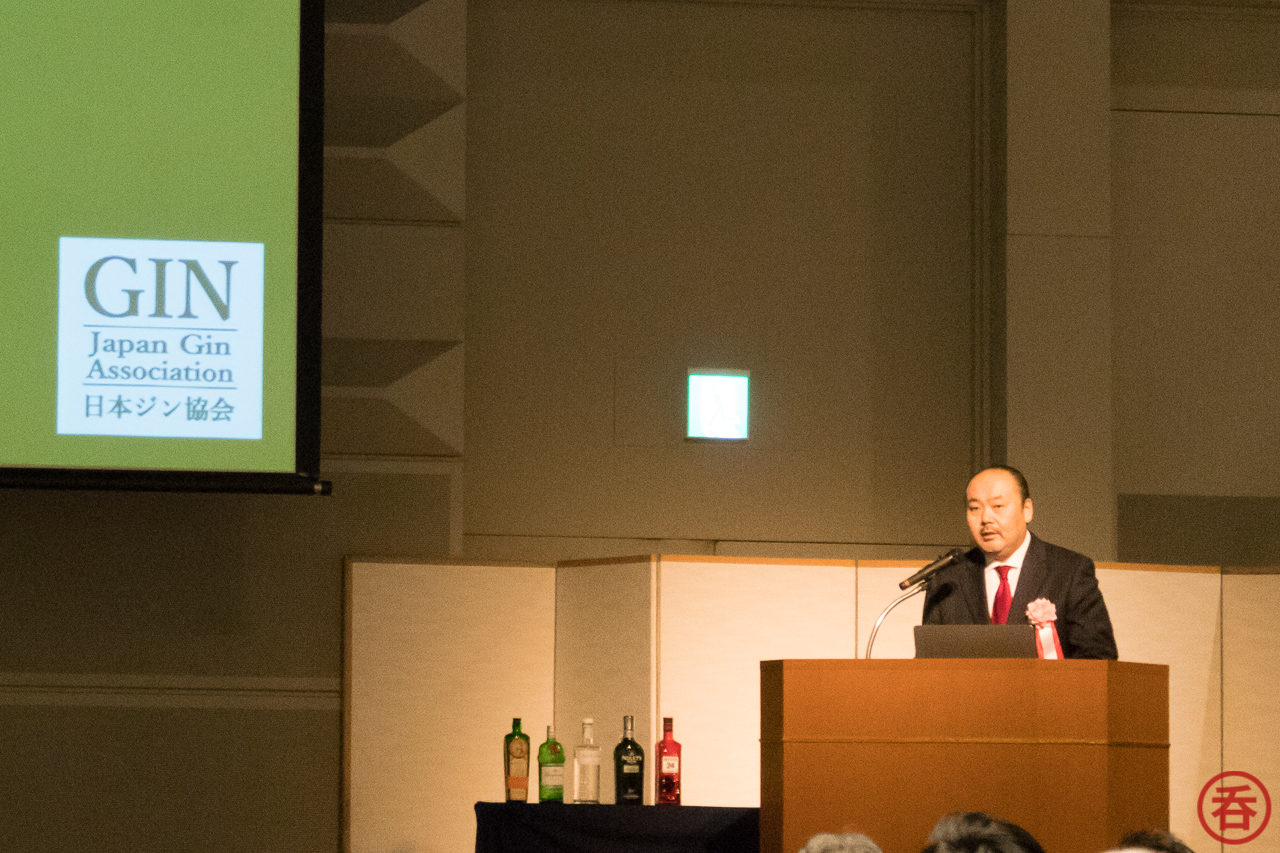 Angus's run-down of the history of gin was easy enough to follow. He debunked the misconception that Dr. Sylvius invented genever in the 17th century. Not only did "genever" exist as a word ten years before he was even born, the recent discovery of a cookbook from 1495 pins the recreational use of the drink going back at least that far. And we've all heard of the Gin Craze but I've always wondered… just how crazy was it? The presentation managed to answer that question for me: at the height, one in four households in London were involved in the production, distribution, or sale of gin. 2 pints per person per week. So the Gin Craze was appropriately named after all.
Moving to the tastings, just a couple notes that I jotted down, straight from the hip.
Old Duff Genever: Is this new pot whisky?, heavy anise, menthol
Tanqueray: Angus says this is the gin he would offer someone if asked "what does gin taste like?" no citrus used in botanicals
The Botanist: soft and light rather than crisp and sharp. lemon peel
Nolet's Silver Gin: Peaches, roses, heavy on the floral. Maybe cardamom? Or is it bubblegum
The next seminar went into the 18-month long creation of Beefeater 24, straight from the horse's mouth: Beefeater Chief Distiller Desmond Payne. It turns out the use of sencha as one of the additional botanicals was inspired by one of Desmond's trips to Japan, where he decided to mix Beefeater with sencha at one point. Beefeater 24 was also featured in several of the cocktails mixed during the tasting event as well.
The next seminar was a whirlwind summary of the 2016/2017 Japanese craft gin scene, with each brand bringing out the big guns:
Kazuyuki Torii, Senior Specialist at Suntory Spirits Product Development: Suntory Japanese Craft Gin ROKU (Suntory founder Shinjiro Torii is his great great-uncle)
Masami Onishi, Technical Advisor to Kyoto Distillery: Ki No Bi Kyoto Dry Gin
Tomohiko Tanaka, Corporate Strategy at Hombo Shuzo: Japanese Gin Wa Bi Gin
Tadashi Sakuma, Chief Blender at Nikka Whisky: Nikka Coffey Gin
Part Two: Tasting Event
After a short break everyone moved into the main hall for the tasting event. My first order of business was getting to all of the Japanese gins I haven't tried before. That means Shinanoya's Ki No Bi Sen no Suzu, tiny Tatsumi Distillery's first gin, Meiri Shurui's sake-based Wa Gin, and Watanabe-san's Yuzugin. There were also two pleasant surprises that made their debut at the event. The first is Musashiya's special edition Wa Bi Gin Juniper Strength, using only a single botanical and bottled at 50% abv. This one was posted on Musashiya's homepage the same day. Next surprise was over at the Hombo Shuzo booth: Wa Bi Gin Whisky Cask Finish, which spent three months in a whisky cask. This one hasn't been announced by Hombo Shuzo yet.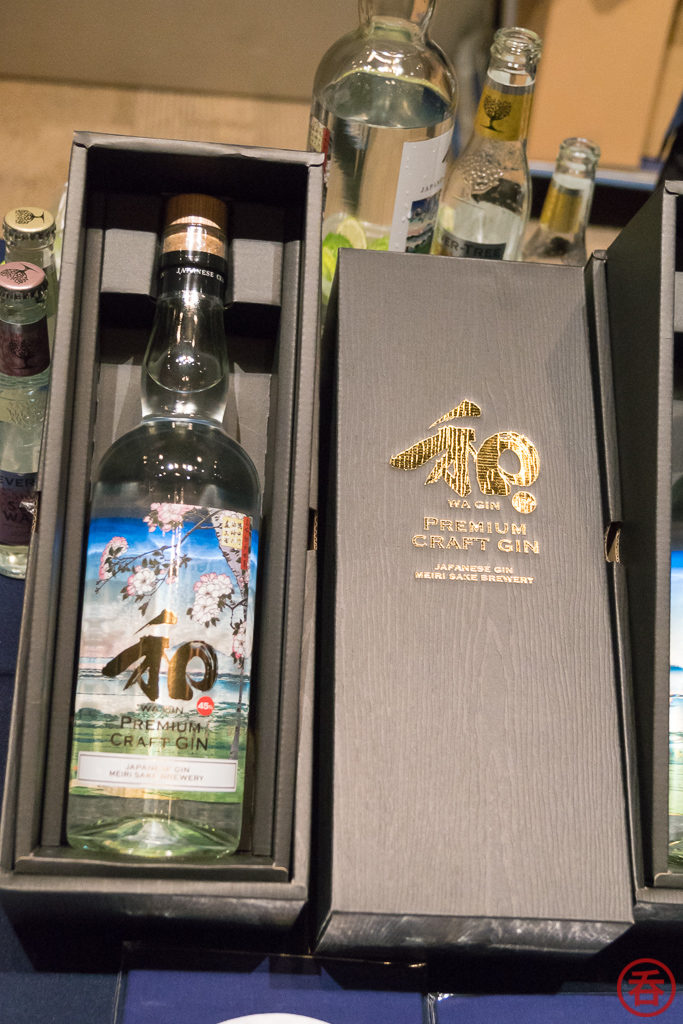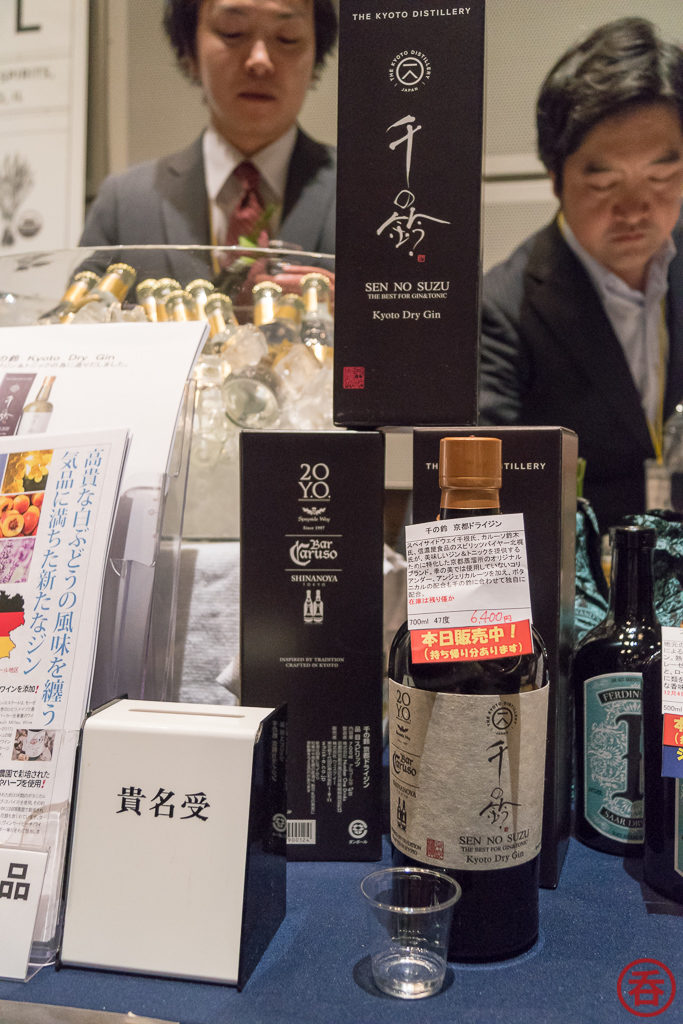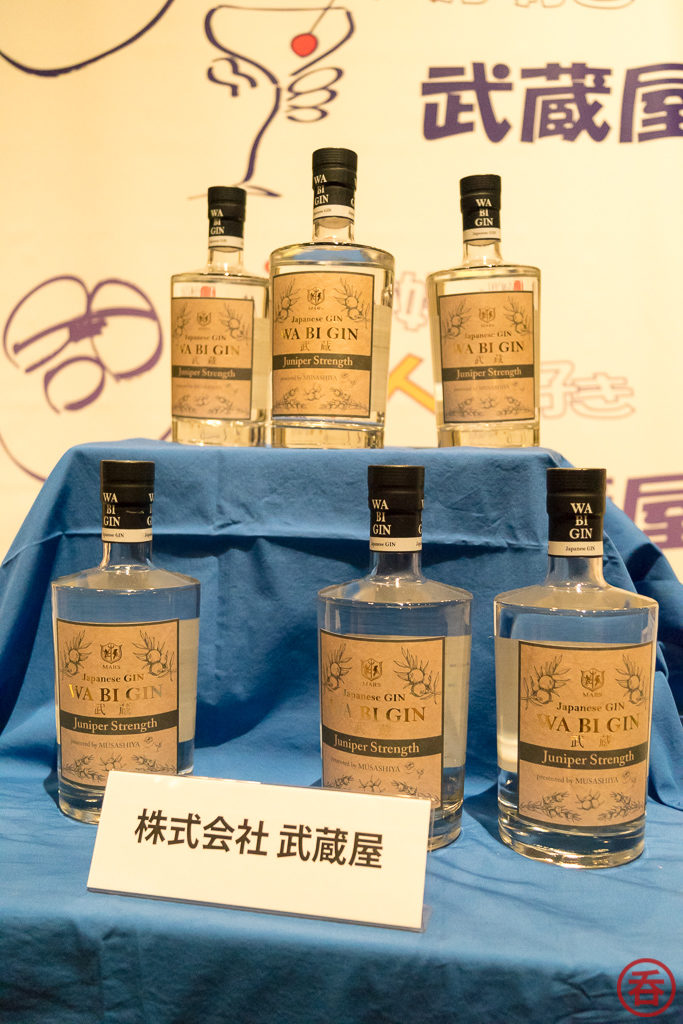 With my fill of Japanese gins, it was time to move on to the new and interesting gins from the rest of the world. Writing about all of them here is futile, but two gins in particular stuck out from the pack: Martin Miller's 9 Moons, aged 9 months in new American oak casks, and Stockholms Bränneri. In the case of the former, aged gins have been having a resurgence over the past few years, so I'm definitely open to seeing more of these hitting the shores of Japan as well.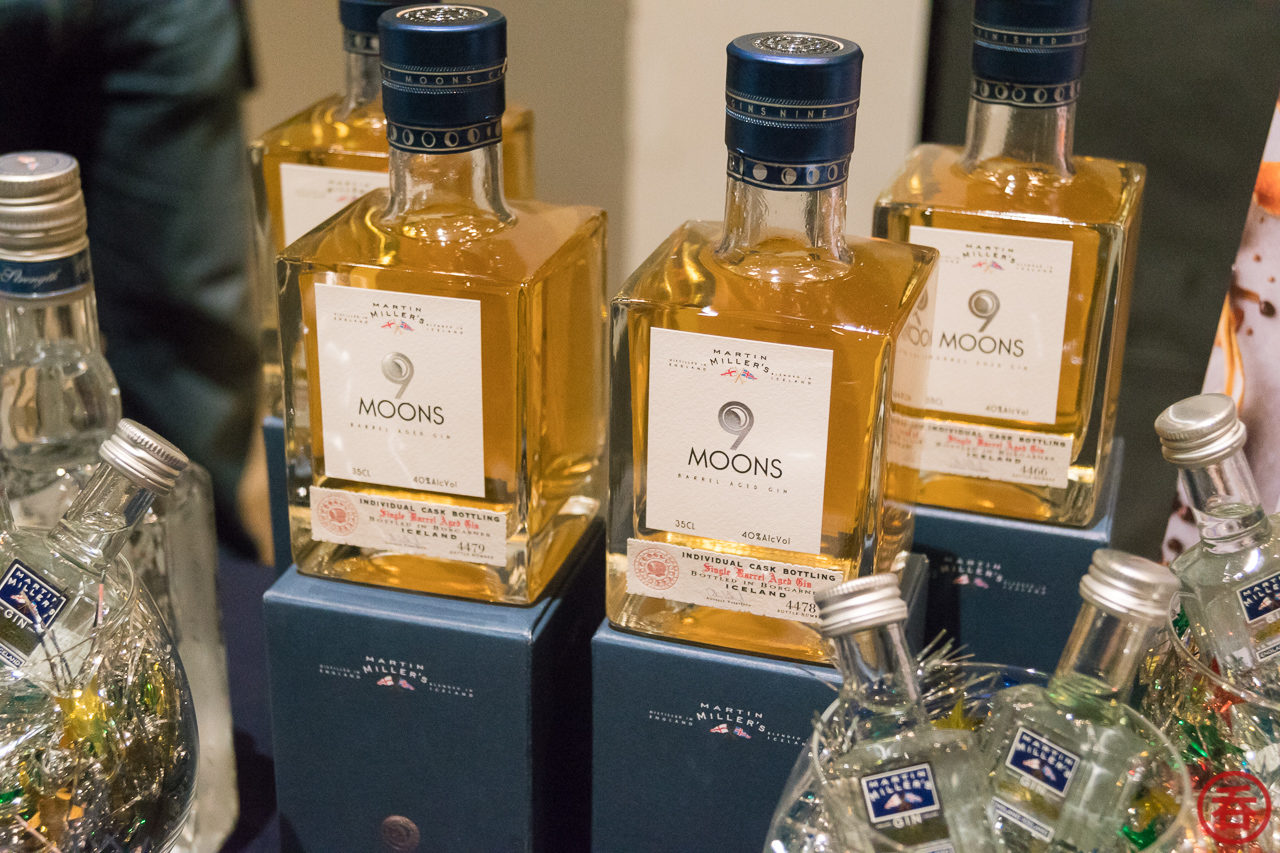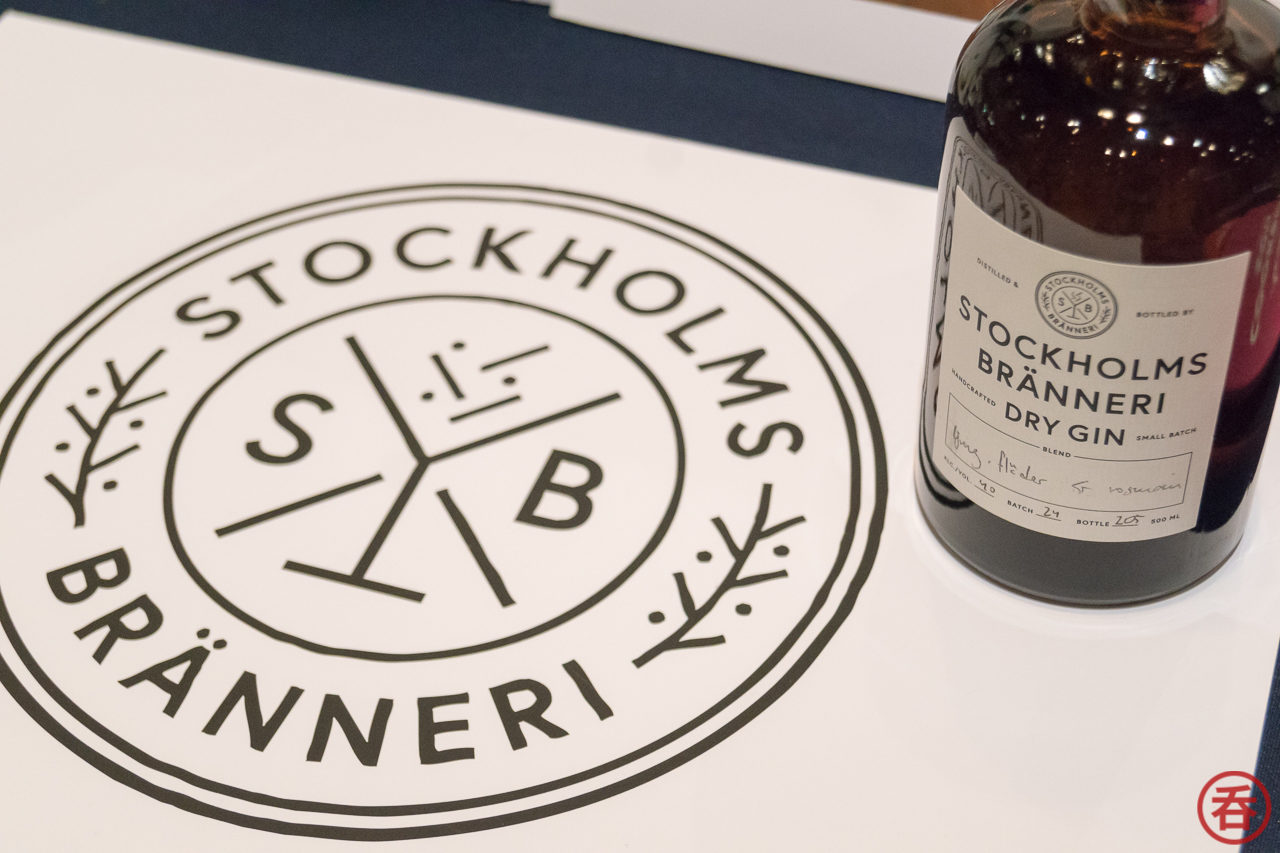 Closing Thoughts on Gin-Posium Japan
November's Tokyo Whisky Festival had 4900 attendees trying to get to 77 booths over 7 hours. Gin-Posium Japan had 600 attendees trying to get to 32 booths over 2 hours. So while there wasn't nearly as much competition to get to booths, see what they had available, and get your samples, there also wasn't much time to stop and have detailed discussions about each brand either. Being a more industry-focused event, as opposed to a consumer-focused event, this is to be expected. Exchange business cards and move on. Just as a blogger and gin fan though, I would have appreciated at least another hour to try more, learn more, and take more pictures. Two hours felt a tad rushed.
Looking to 2018, it's going to be tough for Japanese gin makers to beat what's been an amazing 2017 for the spirit. It's obvious that they have the expertise to make some great blends and fully utilize local botanicals, but they should also look to work on increasing efficiency to reduce costs as they gain more experience.
Plenty more pics of the event available in the gallery below! See you at next year's Gin-Posium Japan.