It's finally starting to feel like a winter here in Tokyo recently, and snow has begun to blanket the Sea of Japan coastal areas. Three new fruity and fresh chuhais to get you keep you nice and toasty early next year!
Kirin has begun to experiment with blends of their existing Hyoketsu flavors, the first of which is Hyoketsu Strong Japanese Citrus. It's a blend of yuzu and shequasar at a nice solid 9% abv. It's coming on January 23 in 350ml and 500ml sizes, for a limited time only.
The second example is another limited edition flavor, Hyoketsu Red Apple & Grape. It comes on January 16. This one is 5% abv at 350ml or 500ml.
Smack in the middle of winter is a summer flavor from Suntory, -196°C Strong Zero Double Pineapple. It's coming on February 6 for a limited run, also at 9% abv in 350ml or 500ml.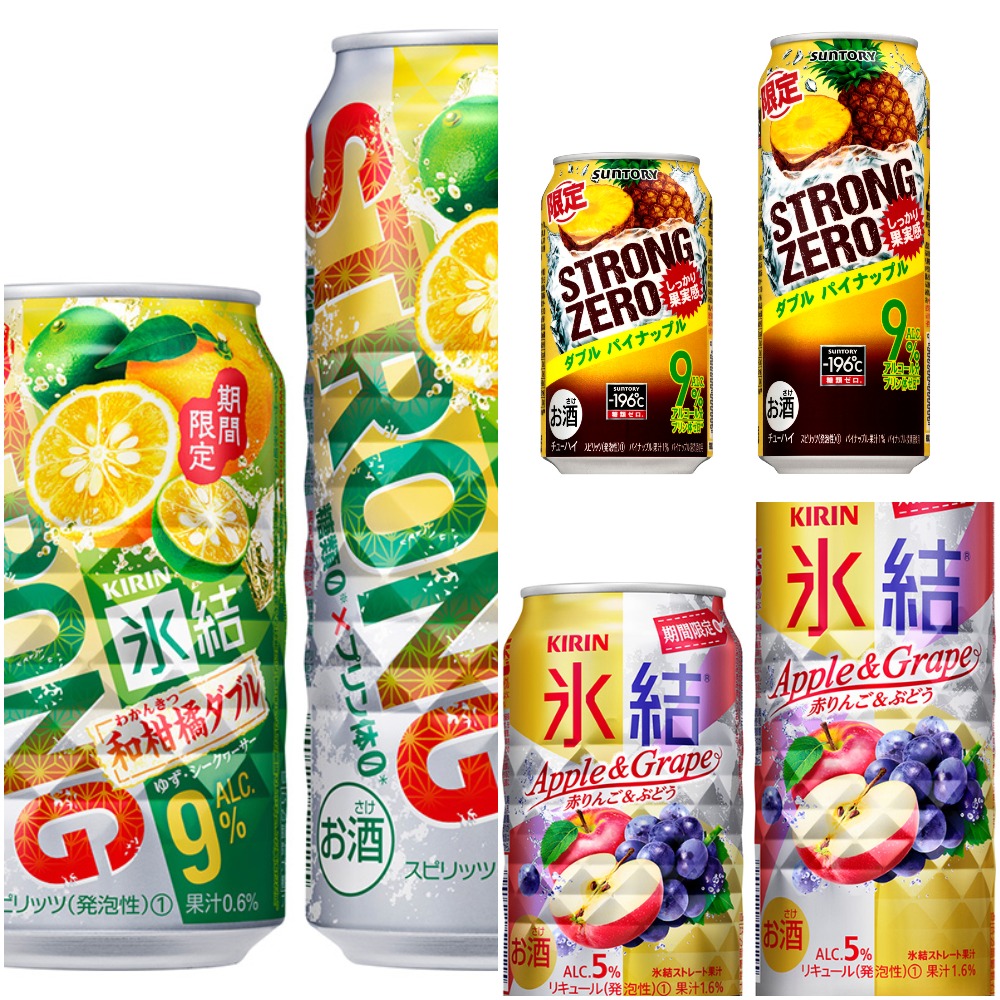 Hi there! I created and run nomunication.jp. I've lived in Tokyo since 2008, and I am a certified Shochu Kikisake-shi/Shochu Sommelier (焼酎唎酒師), Cocktail Professor (カクテル検定1級), and I hold Whisky Kentei Levels 3 and JW (ウイスキー検定3級・JW級). I also sit on the Executive Committees for the Tokyo Whisky & Spirits Competition and Japanese Whisky Day. Click here for more details about me and this site. Kampai!