The first guest contribution to nomunication.jp comes from David Tsujimoto of Aloha Whisky (FB/IG), who managed to snag one of the new Ichiro's Malt Chibidaru 2018 bottles from Mitsukoshi/Isetan. Only 140 bottles were made available at 27,000 yen apiece. They've since gone up to 64,800 yen on Amazon JP. It's a 5 year old whisky, but as the "Chibidaru" refers to a quarter cask of roughly 120L, don't let the age fool you.
---
Chichibu Chibidaru is a 5yr old vatting of two quarter casks at a no color/ncf 63%abv. It was bottled exclusively for Mistukoshi Isetan, and as always, sold out in a flash. Here are my notes:
Nose: apple cider vanilla citrus purple berries licorice (no commas)
Palate: a mouthful of grandma's warm spiced, but not spicy, apple pie chased with a bite of nutty pumpkin and custard pie
Finish: the warm notes of the nose and palate guide you on a long meandering walk back to the station. Have you ever been to Chichibu? If not, now you have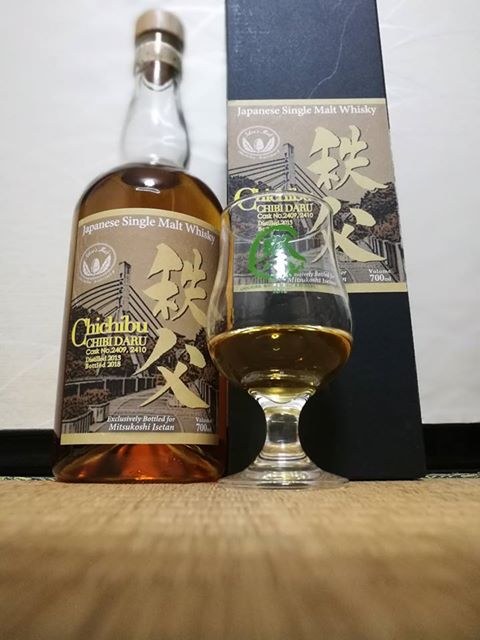 ---
Thanks for the review, David!
Hi there! I created and run nomunication.jp. I've lived in Tokyo since 2008, and I am a certified Shochu Kikisake-shi/Shochu Sommelier (焼酎唎酒師), Cocktail Professor (カクテル検定1級), and I hold Whisky Kentei Levels 3 and JW (ウイスキー検定3級・JW級). I also sit on the Executive Committees for the Tokyo Whisky & Spirits Competition and Japanese Whisky Day. Click here for more details about me and this site. Kampai!