In preparation for Tokyo 2020, Tokyo Station has undergone a much-needed refresh the restaurant offerings inside its ticket gates. We hit up a new whisky bar that serves only Japan-made whisky… from the morning!
J
apan's terminal-style train stations often have extensive shopping and dining offerings within the turnstiles. With over 153 shops and 11300m² of space, Tokyo Station's Gransta Tokyo is one of the biggest in eastern Japan.
Perhaps the original plan was to open in sync with Tokyo 2020. But Gransta Tokyo opened anyway on August 3, 2020.
Japanese Malt Whisky Sakura is the name of a new whisky bar inside Gransta Tokyo. Because it's inside the turnstiles, you can easily pop by when passing through Tokyo station.
And it doesn't really matter what time. The bar is open from 8AM to 10:30PM Monday to Saturday, then 8AM to 9:30PM on Sundays and holidays. I don't know of any other whisky bars in Japan with these kinds of hours.
All whiskies are available in 15ml, 30ml, 45ml, and 60ml options. Many of us prefer whisky straight, but you can just as easily do on-the-rocks, highball, mizuwari, twice up, mist, and even floats for no extra charge.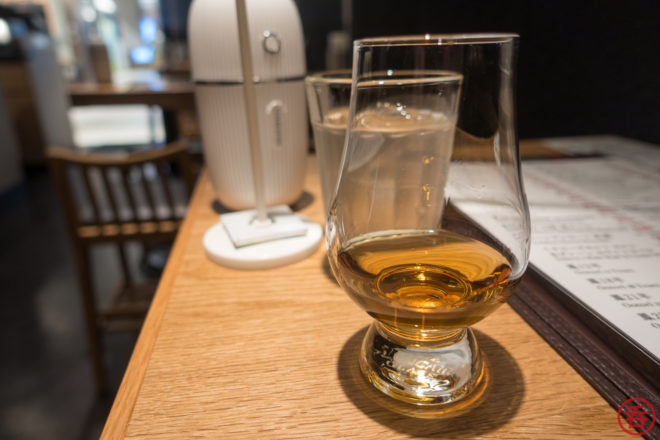 But the menu needs some work. Despite being named "Japanese Malt Whisky" Sakura, many of the whiskies on the menu are not actually Japanese, nor are they malts. I'd say the menu was 70% fairly common blends–many using whiskies from outside of Japan. The other part was 15% NAS single malts, 10% NAS single grains, and 5% non-whisky.
Speaking with the staff though, that menu will be changing quite soon. There were indeed bottles of rarer/legitimate Japanese single malts on the shelves — the kind that more discerning Japanese whisky drinkers might seek out. They just weren't opened or available yet.
We all know the situation of Japanese whisky at the moment, so it will be interesting to see how much the bar relies on common, affordable bottles vs. offering more connoisseur-y options. Ideally they'll have both in the future.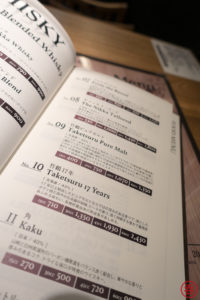 The menu features a handful of whisky and non-whisky cocktails as well. What other bars in Tokyo will serve you a Rusty Nail at 9AM for 680 yen? None of them!
Being inside Tokyo Station, Japanese Malt Whisky Sakura is 100% smoke-free. There are 4 standing spots at the tiny bar, then seating for probably 20 people inside.
Japanese Malt Whisky Sakura
Website: tokyoinfo.com
Address: Tokyo-to Chiyoda-ku Marunouchi 1-9-1 JR East Tokyo Station B1
Hours: 8AM to 10:30PM Monday to Saturday, 8AM to 9:30PM on Sundays and holidays
Smoking: No
English menu: Yes
Phone: 03-6268-0856
Email: N/A
Socials: N/A
Hi there! I created and run nomunication.jp. I've lived in Tokyo since 2008, and I am a certified Shochu Kikisake-shi/Shochu Sommelier (焼酎唎酒師), Cocktail Professor (カクテル検定1級), and I hold Whisky Kentei Levels 3 and JW (ウイスキー検定3級・JW級). I also sit on the Executive Committees for the Tokyo Whisky & Spirits Competition and Japanese Whisky Day. Click here for more details about me and this site. Kampai!