The latest out of Kirin's Fuji Gotemba Distillery is the 2019 limited edition of "Kumpu" blended whisky.
Kumpu is a joint release from both Kirin and Tokai's Sakaya Bic, a name you may recall from this release. The first release of this kind with Fuji Gotemba was back in 2015, and despite Kirin's troubles with keeping whisky around, they've managed to do a release every year since then.
The process has Sakaya Bic select the malt cask(s) that go into the blend. Those are then handed over to Kirin's chief blender Tanaka-san, who chooses the grain it should go with. Yay for the team effort.
Sakaya Bic has sold out of the Kumpu bottles every year, but frankly I'm not sure how many bottles get released anyway. Some people mention paying 1000-2000 yen for bottles in past years. Looking around in secondary, those are now going for 6000-10000 yen. I paid around 3500 yen for this one, and it's 500ml. Did I get ripped? Kumpu roughly translates to "aromatic wind," after all.
Fart jokes aside, the sooner I drink this, the sooner we can answer that question. Let's get to it.
Review: Fuji Gotemba Distillery Blended Whisky Kumpu 2019
Nose: A hint of spearmint and cloves, then a pile of freshly cut oak
Palate: Sweetness of malted milk balls, brown sugar, and more chocolate candy
Finish: Though it has some nice spiciness at first, I'm soon blasted by plenty of tobacco smoke. Feel like I need a shower.
Score: C+
Price paid: 3540 yen, 40% abv, 500ml
A bit too sweet in the palate for my tastes, and I'm not a cigar smoker, so I could definitely do without the tobacco finish.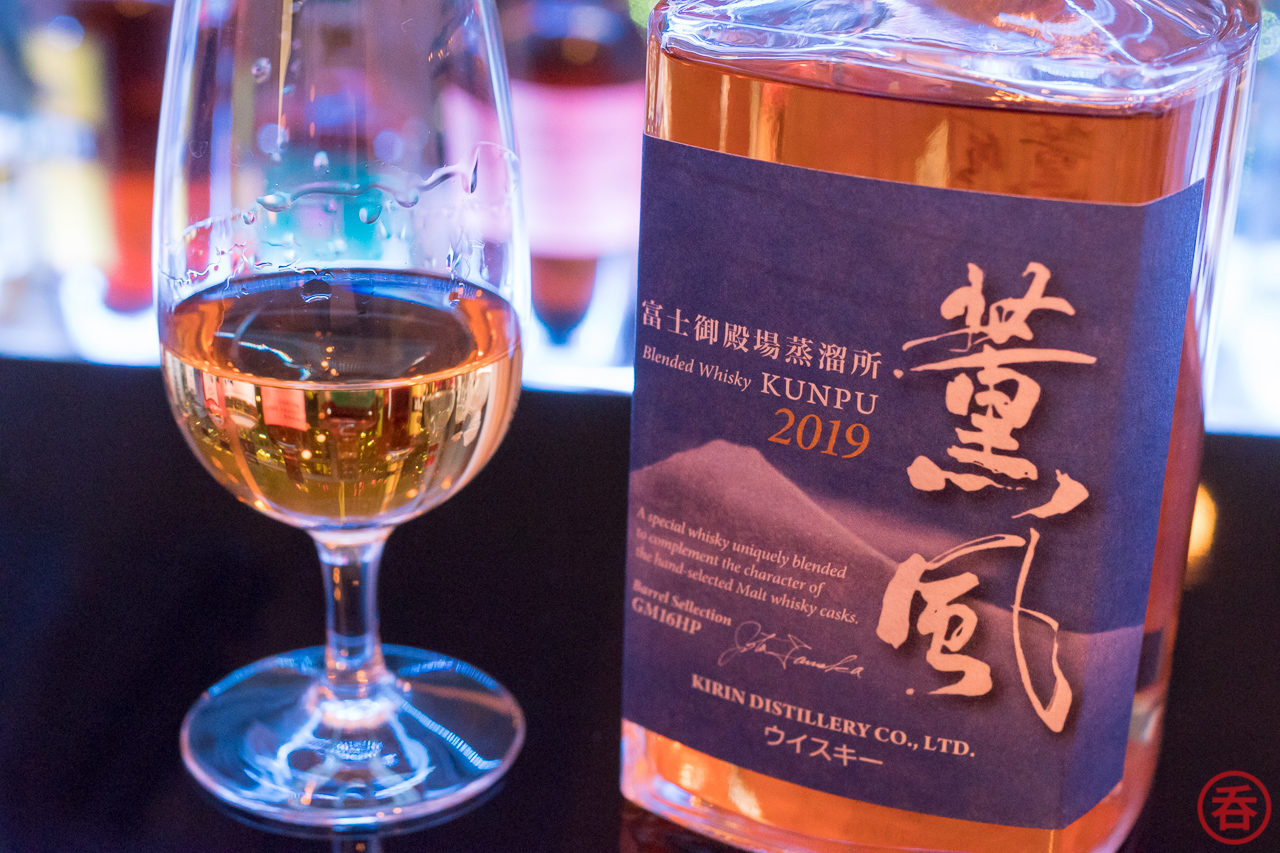 Hi there! I created and run nomunication.jp. I've lived in Tokyo since 2008, and I am a certified Shochu Kikisake-shi/Shochu Sommelier (焼酎唎酒師), Cocktail Professor (カクテル検定1級), and I hold Whisky Kentei Levels 3 and JW (ウイスキー検定3級・JW級). I also sit on the Executive Committees for the Tokyo Whisky & Spirits Competition and Japanese Whisky Day. Click here for more details about me and this site. Kampai!