The Yamato Distillery recently opened their doors this year in Nara prefecture's city of Gose. Their Japanese craft gin is dubbed "Kikka Gin," and here I have a bottle from Batch 004.
I can't quite remember how Kikka Gin popped up on my radar, but my guess is Facebook. In fact, they don't have an official homepage for the distillery yet. The distillery is located inside a recently renovated 150-year old traditional Japanese home in Gose's historic district.
Like many of the Japanese craft gins we've tried recently, Kikka Gin has its footing in sake. Yucho Shuzo, founded in 1719, is behind the Yamato Distillery.
Sake, sure, but Kikka Gin looks to be a hell of a side project! There are only three botanicals:
Yamato tachibana, a variety of mandarin that's Japan's first citrus. It was introduced to the country via China some 2000 years ago. Today the trees are actually an endangered species. Not quite sure how Yamato swings using an endangered tree's fruits as a botanical, but here we are.
Yamato touki, an Angelica-like herb in the Apiaceae family whose leaves were legally classified as medicine until as recently as 2012. In fact, the roots of this plant still are medicine. The apiaceae family includes celery, and looking around at reviews of a beer that uses the same herb, it seems that Yamato touki itself has a bit of a celery taste to it
Juniper berry. No telling if these are imported or not, but since they don't specify, I'm guessing so
Despite keeping a fairly low profile as far as distilleries go, Kikka Gin has its fans. Batches two and three are completely sold out. Batch 004 here is a mere 533 bottles, so if it hasn't sold out already, it probably will soon.
And yeah, about that bottle. I'm not sure how much of the cost of packaging this gin in stainless steel was passed on to us consumers, but damn, it looks cool. The distillery plans to eventually switch to glass bottles once they have a better idea of what their "regular" gin will be.
Also, just an aside: the Yamato Distillery is unrelated to Yamato whisky. For the time being, Nara's Yamato Distillery only makes Kikka Gin.
Kikka Gin Batch 004 Review
Nose: Fresh oranges and slightly bitter.
Palate: Sweet orange and lemon with a nice level of juniper. Medium dryness.
Finish: Begins with brown sugar and rich sweetness, but shifts quickly to being a basket of veggies just washed with cold mineral water. Lightly toasted cashews following up at the end.
Score: A
Price paid: 5400 yen, 59% abv, 500ml
Finely balanced and great depth! Undoubtedly one of the pricier Japanese craft gins out there, but it's also one of the most interesting across the finish line.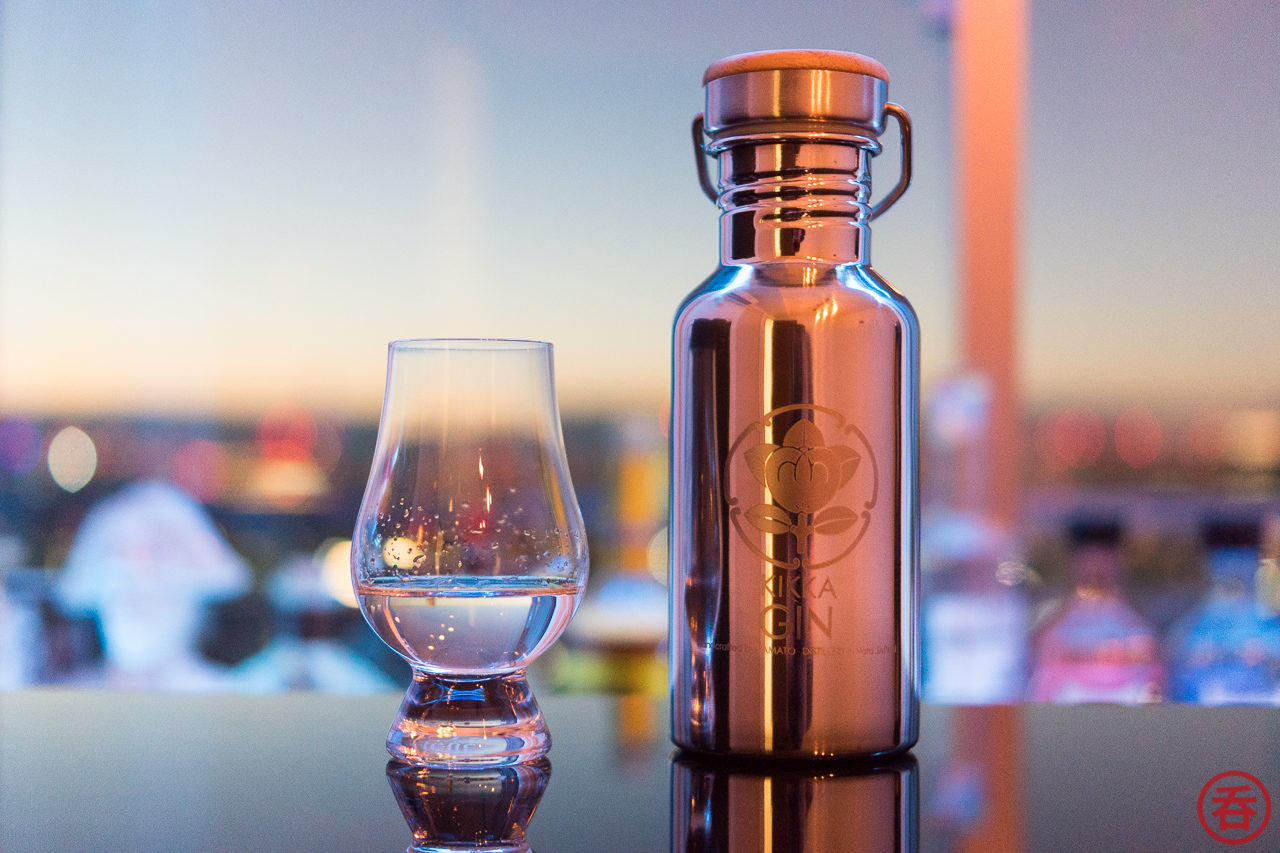 Hi there! I created and run nomunication.jp. I've lived in Tokyo since 2008, and I am a certified Shochu Kikisake-shi/Shochu Sommelier (焼酎唎酒師), Cocktail Professor (カクテル検定1級), and I hold Whisky Kentei Levels 3 and JW (ウイスキー検定3級・JW級). I also sit on the Executive Committees for the Tokyo Whisky & Spirits Competition and Japanese Whisky Day. Click here for more details about me and this site. Kampai!