Japan's first and only community-owned winery, Tokachi Wine, has teamed up Kokubun Hokkaido to release a new line of brandies called Shima Fukuro. Although these were released in Hokkaido back in February, shipments to the rest of Japan have now started.
The new Shima Fukuro line is supposed to represent the best of the best from Hokkaido. Tokachi Wine even called in some bartenders from the Nippon Bartenders Association Obihiro branch to select specific casks of brandy for bottling.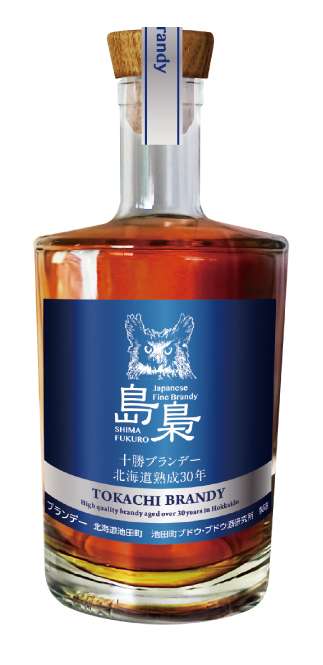 First up is the Shima Fukuro Tokachi Brandy Hokkaido Aged 30 Years, using only grapes grown in Hokkaido. Dubbing it a "work of art from the farmers, winemakers, and nature of Tokachi," Kokubun supposes this one will change the public's perception about Japanese brandy. But nevermind a perception, I think most people don't even know Japanese brandy exists. Will this bottle change that? 12000 yen, 40% abv, 700ml.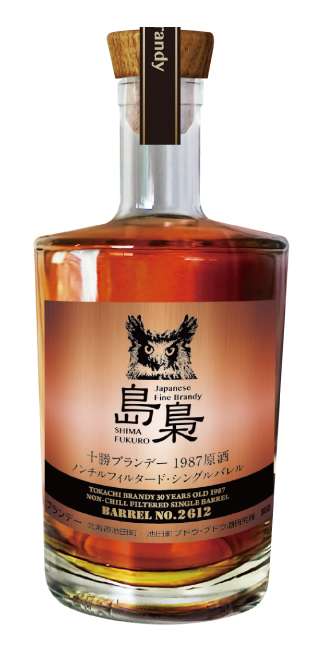 The next in the new line is Shima Fukuro Tokachi Brandy Vintage 1987 Non-Chill Filtered Single Barrel No. 2612. Again we have a 30yo brandy here, but it's both single cask and offered at a cask strength 60% abv. 700ml, 13000 yen. The availability for this is certainly more limited and Tokachi Wine expects it will only be available for bartenders or at certain department stores. That's not true though since you can get both from Musashiya right now.
Perhaps we'll see these at the upcoming Tokyo International BarShow?
Hi there! I created and run nomunication.jp. I've lived in Tokyo since 2008, and I am a certified Shochu Kikisake-shi/Shochu Sommelier (焼酎唎酒師), Cocktail Professor (カクテル検定1級), and I hold Whisky Kentei Levels 3 and JW (ウイスキー検定3級・JW級). I also sit on the Executive Committees for the Tokyo Whisky & Spirits Competition and Japanese Whisky Day. Click here for more details about me and this site. Kampai!