Nagahama Distillery's 4th new make entry is the New Make 59° Heavily Peated. We sort of saw this coming with the announcement of Peated back in September... so not a huge surprise. At 45ppm, it's around the same peat level of Laphroaig.
The announcement is dated November 20 2017 on this one, so someone may have jumped the gun here. And yet somehow Liquor Mountain already lists it for purchase, 500ml at 4968 yen including tax.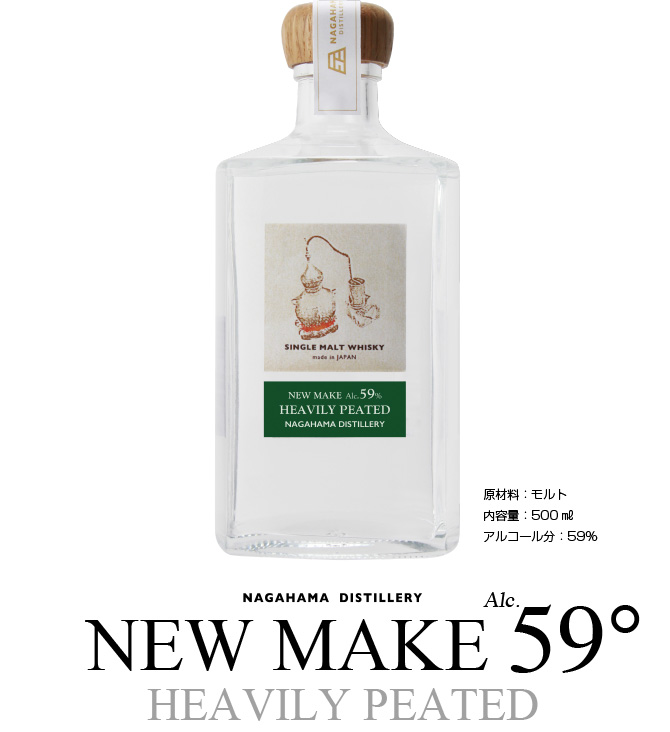 I'm Whiskey Richard, and I am the founder of nomunication.jp. I've lived in Tokyo for over a decade, and I am a certified Shochu Kikisake-shi/Shochu Sommelier (焼酎唎酒師), Cocktail Professor (カクテル検定1級), and I hold Whisky Kentei Levels 3 and JW (ウイスキー検定3級・JW級). Click here for more details about me and this site. Kampai!