On September 11, 2016, I went down to Yokohama to once again enjoy the Cocktail Cruise. Now in its sixteenth year, the Cocktail Cruise is always great way to get a sampling of what Yokohama has to offer from local bars. Read on to hear more about this year's event!
Yokohama has a long history with cocktails. In fact Yokohama is home to Japan's very first Western-style bar — at the Yokohama Hotel, which opened in Yokohama's "Foreigner District" on February 24, 1860. Obviously in 1860 they wouldn't be serving anything like the cocktails we get these days. But why Yokohama? Commodore Perry arrived just south of Yokohama in 1853 demanded that Japan open ports up for commerce. The Tokugawa shogun ended up agreeing to open Yokohama for commerce: Perry was pretty convincing. The Port of Yokohama opened in 1859, meaning there was less than a year between when the port opened and when these foreigners were able to drink in an actual bar. The bar was influential; within a couple decades, Yokohama was home to Japan's first beer brewery, Japan's first ice maker, and where imports of gin, whiskey, other spirits, and wine also began. These days this particular area of Yokohama (today called Motomachi) is home to several bars just oozing history.
Getting to the Cocktail Cruise. This year the Cocktail Cruise featured signature cocktails from 16 different bars throughout Yokohama or nearby:
At 13,500 yen per person the Cocktail Cruise doesn't come cheap. However considering there's a full Chinese dinner buffet (Yokohama is also famous for its Chinatown) and the cocktail samples are unlimited, you're pretty much guaranteed to have a great time for that price. If you were to actually go to each of the above bars and order these drinks you'd probably be paying at least double that, not to mention the hassle of getting there.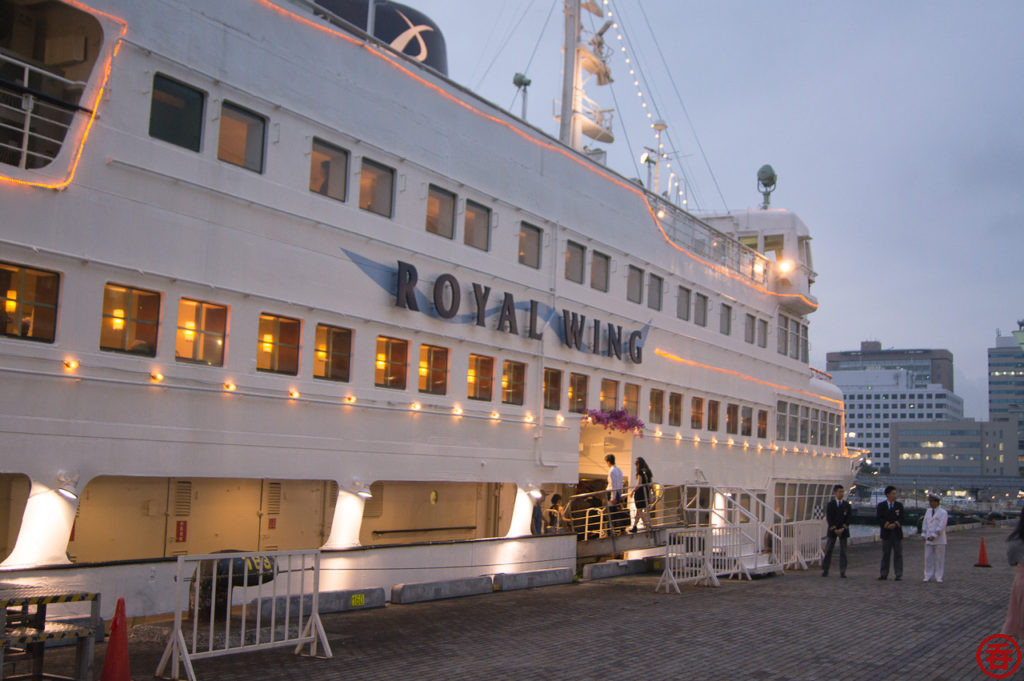 The setup of the Cocktail Cruise is fairly simple. You're free to roam around any of the decks. On each deck you'll find bartender stations where one of the sixteen bars are represented. Grab a cocktail and enjoy!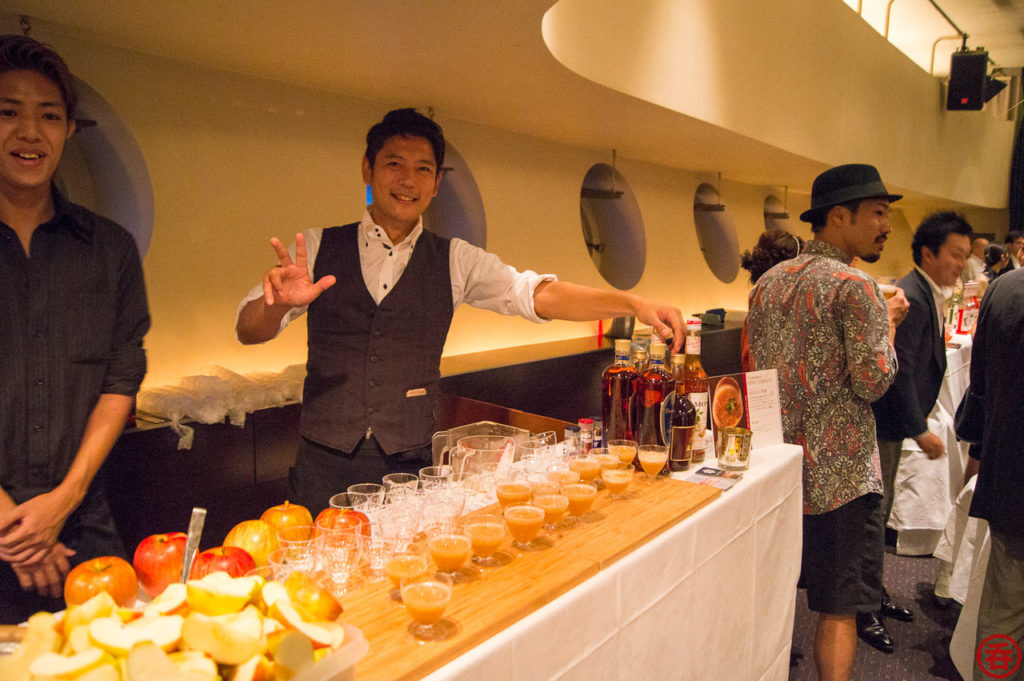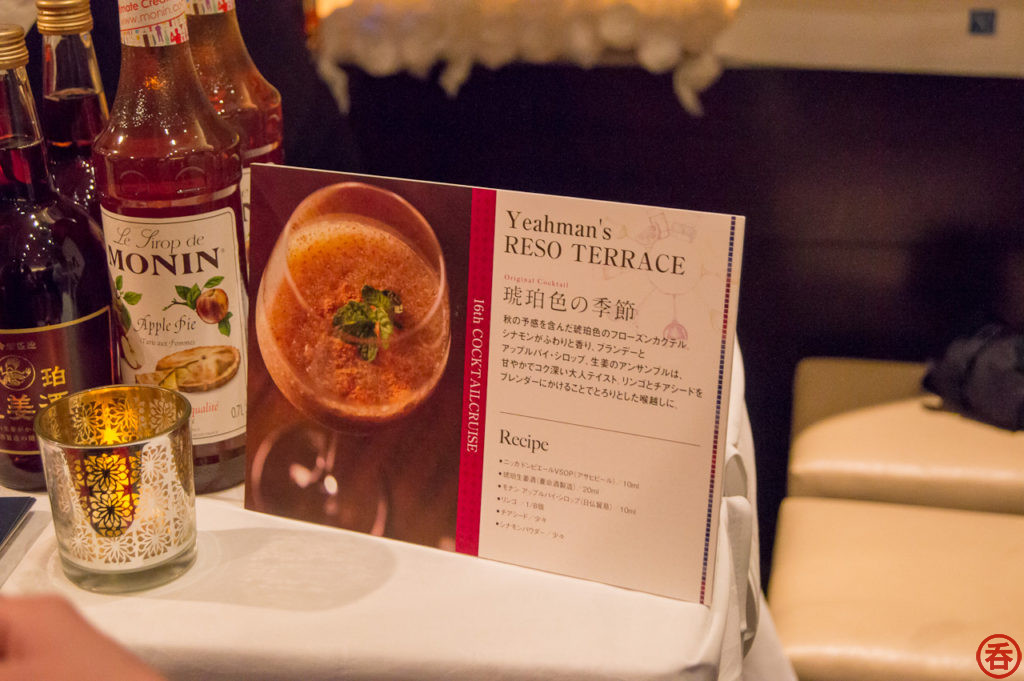 The cruise leaves and returns from Yokohama's Osanbashi, and was roughly 3 hours long.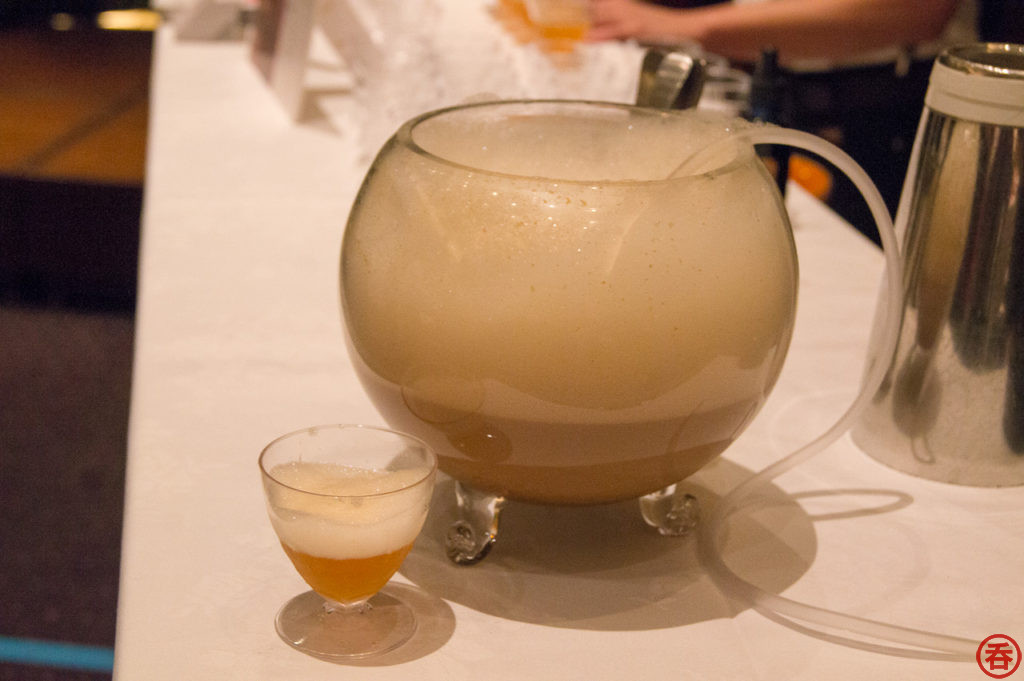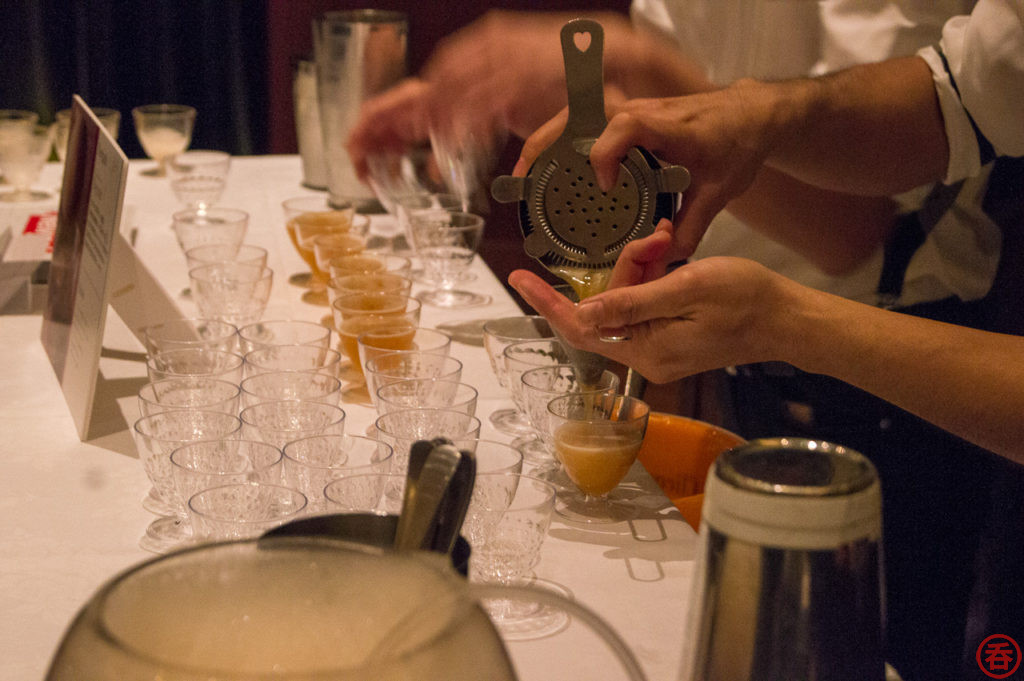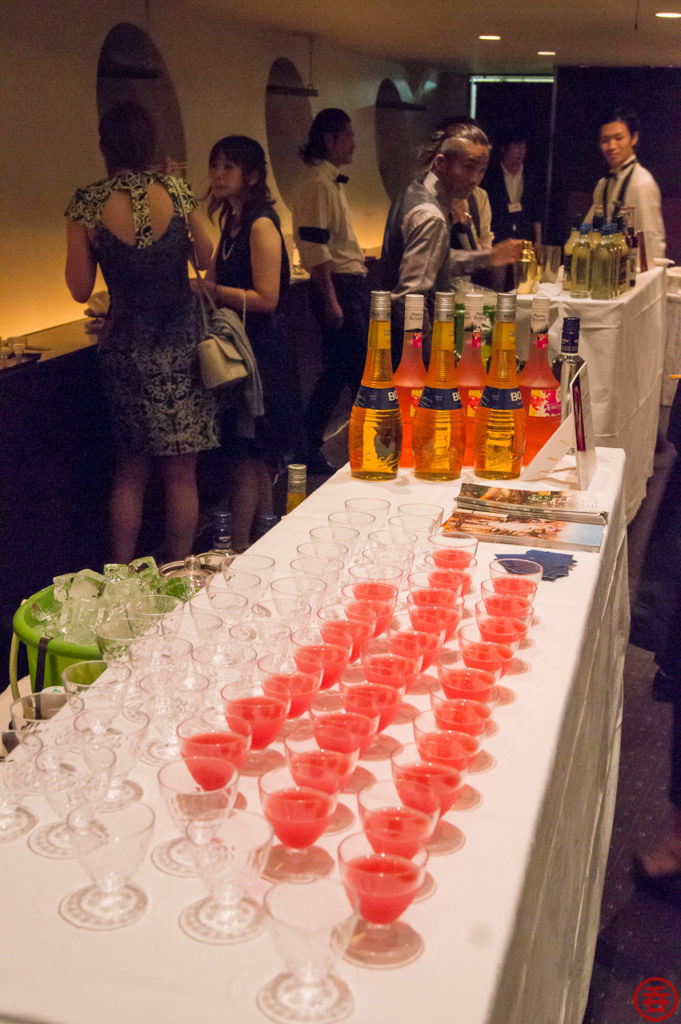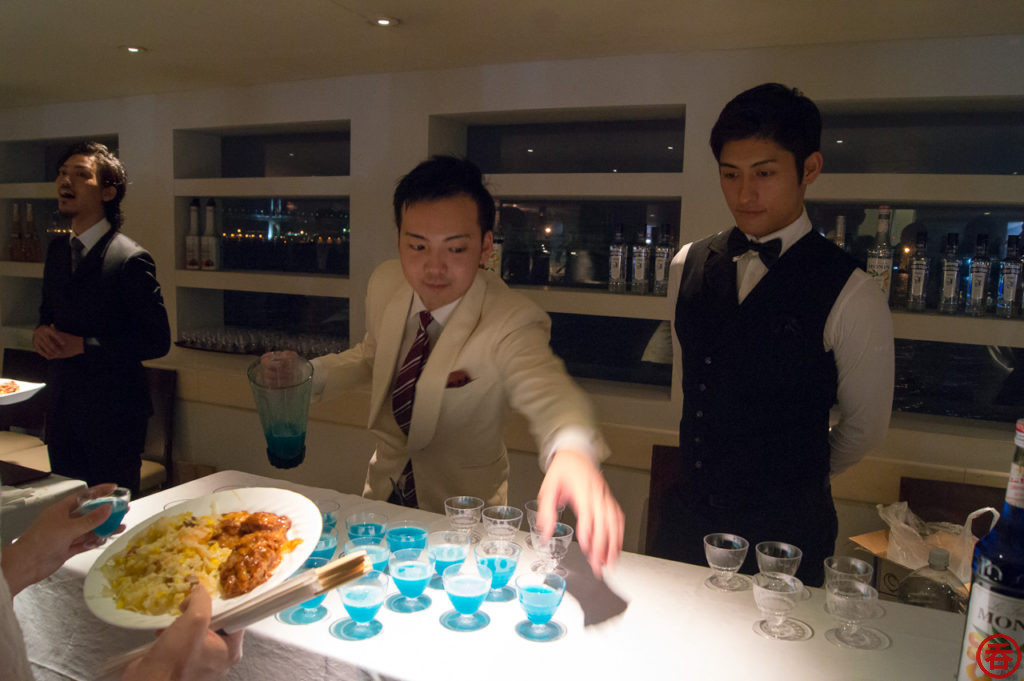 As the night goes on, like any drinking event in Japan, you're likely to make a lot of new friends very quickly.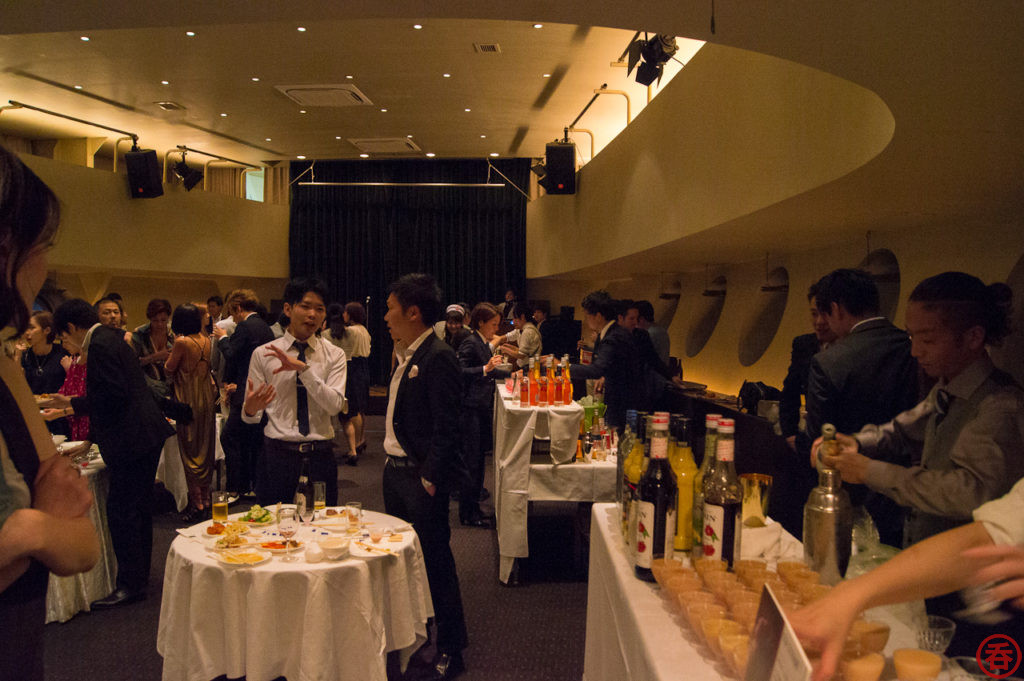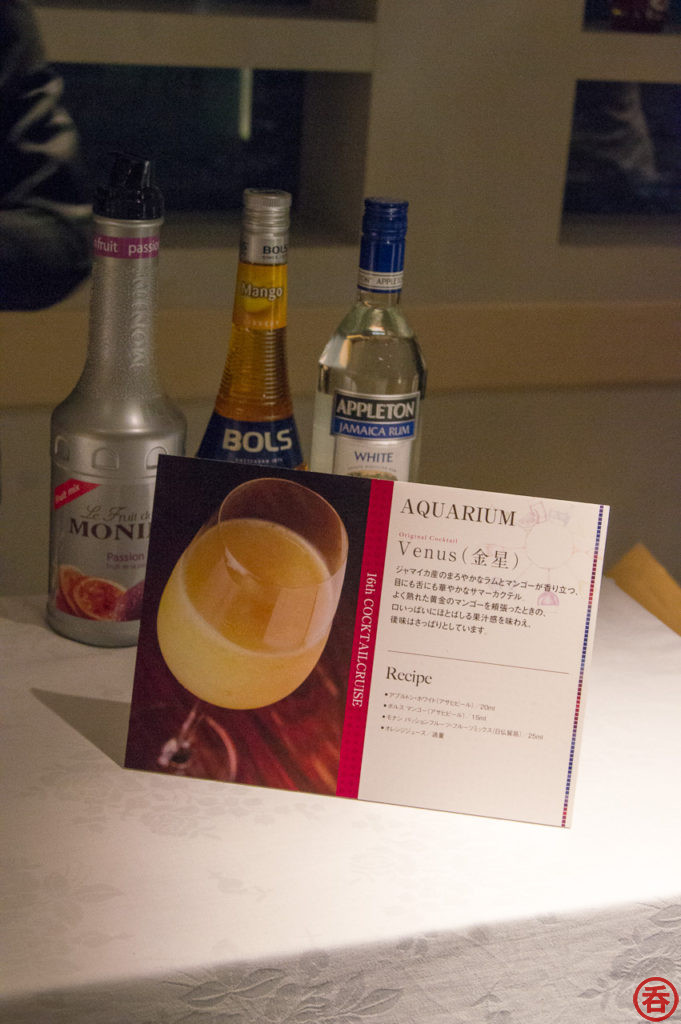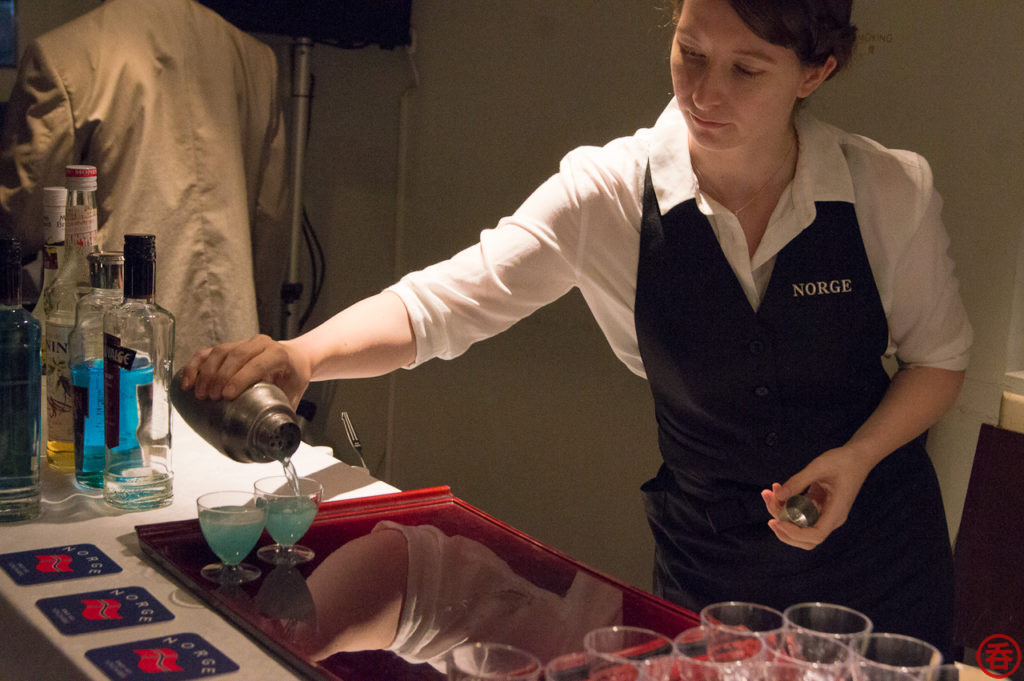 For some other recipes see the full list! Hope to see you there next year.
Hi there! I created and run nomunication.jp. I've lived in Tokyo since 2008, and I am a certified Shochu Kikisake-shi/Shochu Sommelier (焼酎唎酒師), Cocktail Professor (カクテル検定1級), and I hold Whisky Kentei Levels 3 and JW (ウイスキー検定3級・JW級). I also sit on the Executive Committees for the Tokyo Whisky & Spirits Competition and Japanese Whisky Day. Click here for more details about me and this site. Kampai!