JR East Japan Hotels Group held their first-ever Craft Cocktail Competition this past Monday, September 24. The event was a showdown of 13 different bartenders assembled from various Metropolitan Hotel properties, where each developed a unique cocktail and offered it to both judges and event participants.
About JR East Hotels Group
Most people know JR East Japan as a train company, and they'd be right. Like many train companies in Japan, JR East also owns plenty of land throughout Tokyo and eastern Japan. And as a transport operator it makes perfect sense that they would build hotels on the land, especially given many of the plots are immediately adjacent to a major JR train station. The company traces its roots all the way back to 1915, with the opening of the Tokyo Station Hotel. With hotels, of course, come hotel bars! The first Western-style bar in Japan was in a hotel, after all. Metropolitan Hotels have been around since 1985, and this is their first customer participation cocktail competition. For comparison, New Otani has been doing something similar for ~15 years.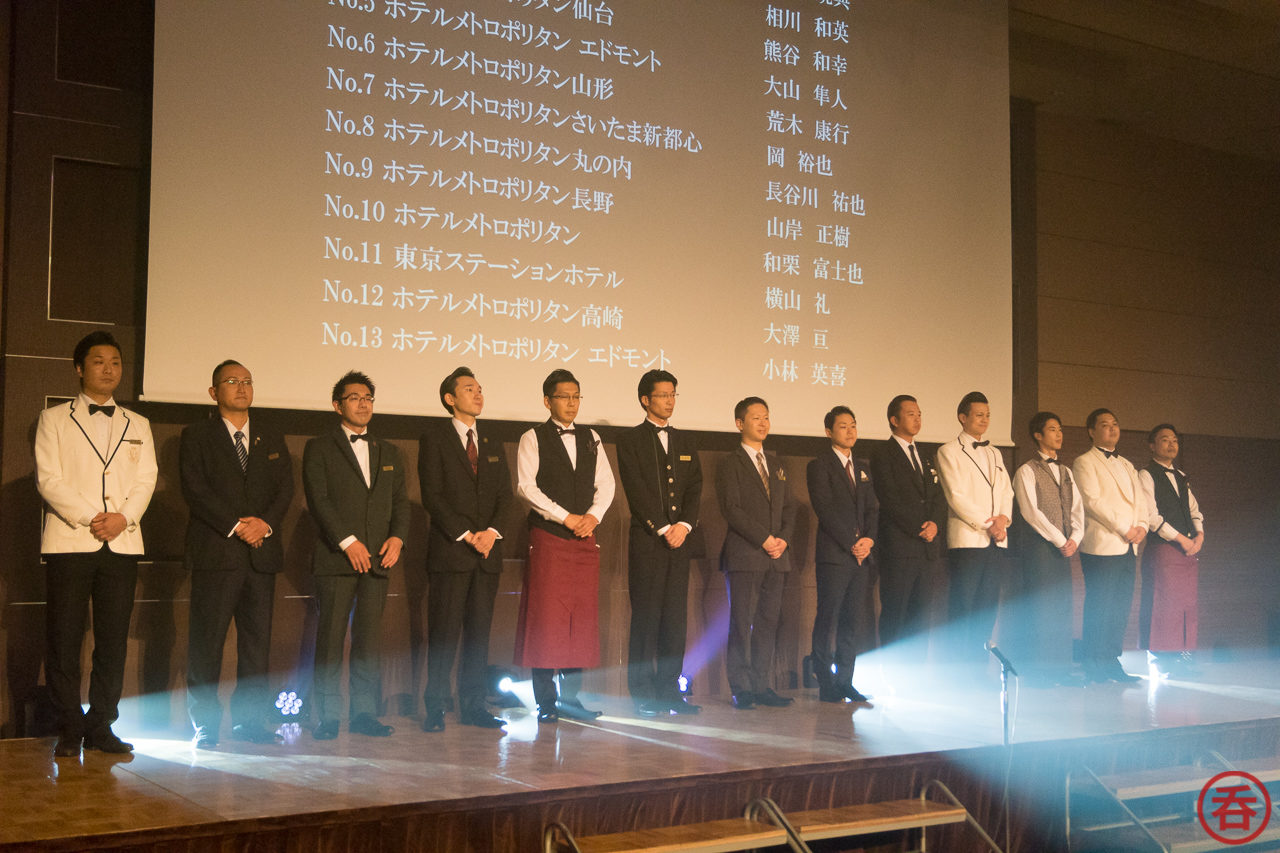 About JR East Hotels Craft Cocktail Competition 2018
In any case, better late than never. The setup of the event was such that the bartenders were put to work making tons of samples at their assigned booth for both the public and a panel of judges. Votes from the public and judges' scores were combined to determine the winner. There weren't any kind of performance or technical points awared — it was all about the cocktail. Though there was a prize package awarded to that winner, the real prize is recognition: the winner's cocktail will be available at the restaurants and bars of 11 participating Metropolitan Hotels from October 1 to November 30. So while there may not be any global competition or brand ambassador contract waiting, I'd argue that this setup likely gets the winning cocktail into the mouths of more people.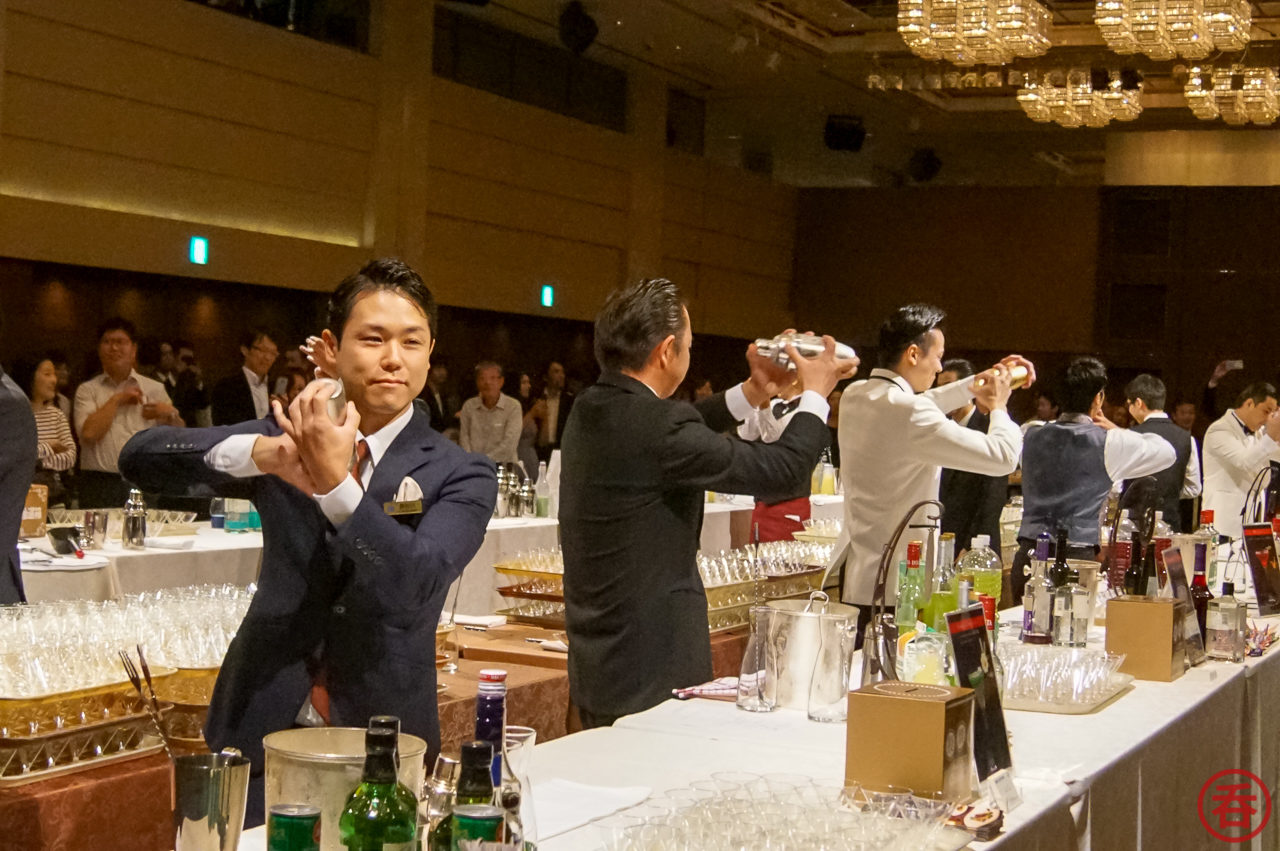 The theme of the cocktails was "the meeting place of tranquility and energy," which happens to the be theme of Metropolitan Hotels' rebranding. That allowed flexibility for cocktail concepts, but perhaps not the style: entries had to be short cocktails. I suppose it's appropriate for maintaining that hotel bar veneer. JR East Japan Hotels Group helpfully did list out all of the recipes and ratios as well, so you can try and recreate these at home if they sound appealing. They also provided photos of the cocktails (below), which are certainly much better than any pics I could take of plastic sampling cups.
Another highlight of the event was Tokyo Station Hotel Bar Oak's Hisashi Sugimoto making his signature "Tokyo Station" cocktail. He's been tending bar at the same location–or just right across the street, at Metropolitan Marunouchi–since 1959. If that's not dedication to a craft, nothing is! I'll hopefully be able to bring you more about Sugimoto-san, Tokyo Station (the cocktail), and Bar Oak soon.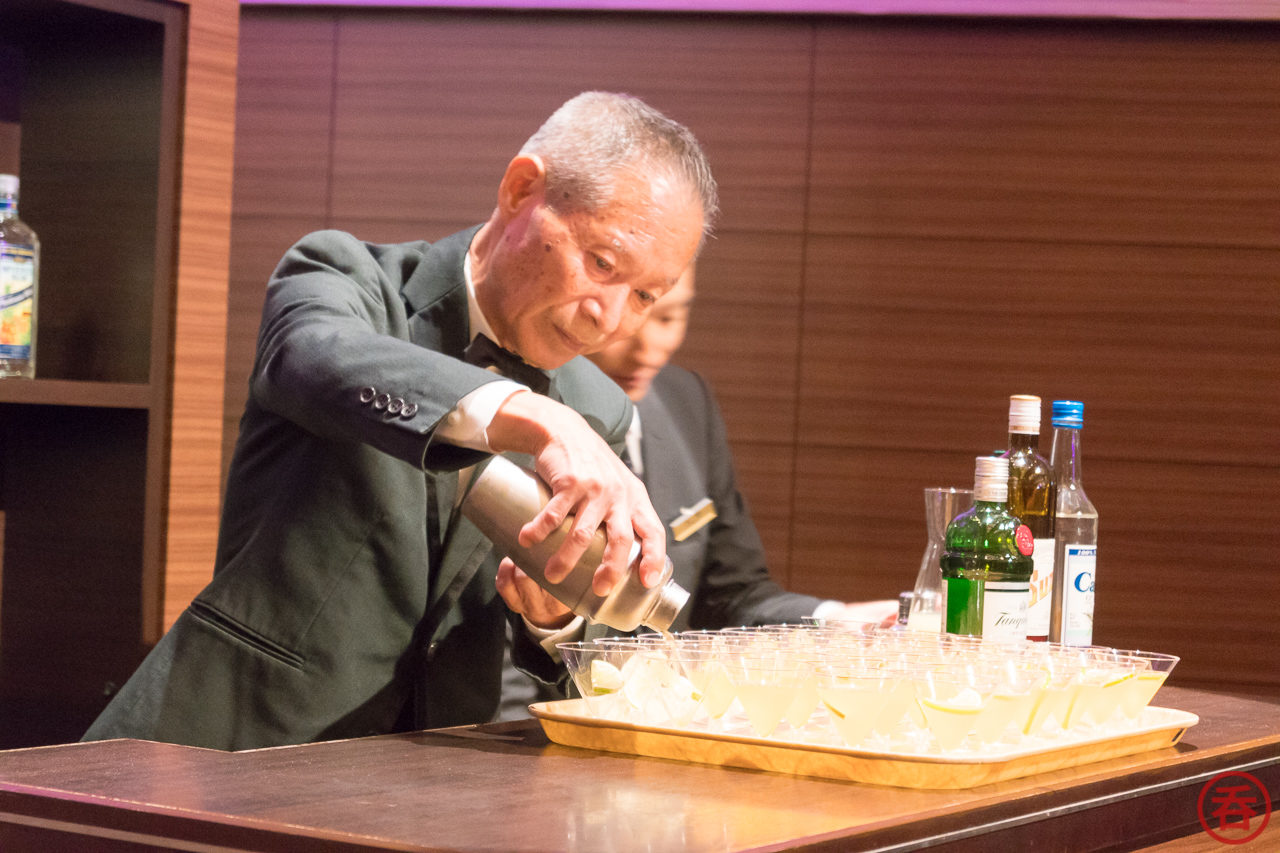 Let's get to the main focus of the event: the drinks!
Grand Prize: Yuuga by Fujiya Waguri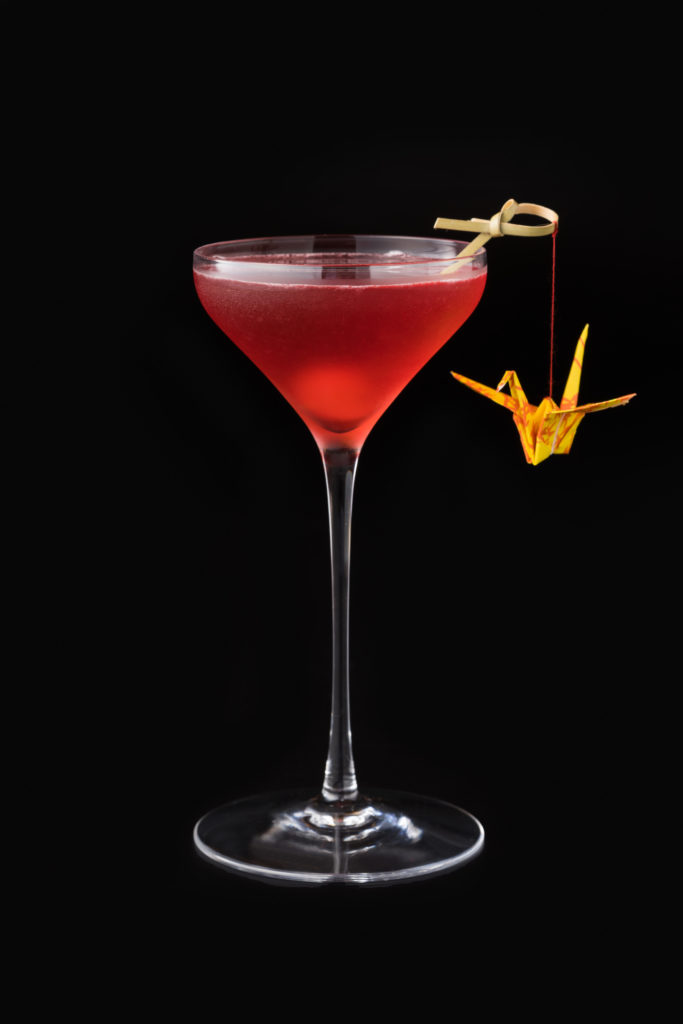 The winner was the 27-year old Fujiya Waguri of Ikebukuro Metropolitan Hotel's bar Orient Express. He's been with the company for 5 years, and a bartender for 3 of those. His father also a bartender at the Orient Express, he began working there part-time, but had never tried Western liquors like whisky or tequila — he drank only sake and shochu. His first year was spent learning the classic cocktails, which enabled him to venture into the world of crafting his own cocktails through variations. In a brief post-competition interview, he described the effort and concept behind the Yuuga:
I wanted to use elements of all four seasons on the drink. For spring, I chose sakura. For summer, it was sudachi, also as a syrup. This adds sweetness and sourness. Kyoho was used to represent autumn, and yuzu for winter. While I knew what ingredients I wanted to use, actually constructing the drink was a challenge. Changing even a single millimeter of the ratio has a big impact on the flavor, and for example drowns out the base Roku gin.
That had to be balanced against the proposed theme. Tranquility and energy are somewhat opposing forces — how would this work in a cocktail?
Well certainly when it comes to the flavor, as it's an alcoholic drink, you'll start feeling better as you drink more. As a decoration I've used an origami crane — it swings every time you put the glass down, almost as though it's flying. So there's a soothing visual effect. Many foreign guests are really happy when they see an origami crane, so I decided to use one here.
Like many bartenders, Waguri-san is expecting more international attention being drawn to Tokyo in the coming years:
I've always wanted to craft a cocktail for foreign guests, especially considering the upcoming 2020 Tokyo Olympics. Of course there was the theme of the competition, but I wanted to design a cocktail that could be appreciated for years to come by foreign guests as well. When it comes to Japanese flavors like yuzu, sakura, kyoho, and sudachi, Japanese people of course like them as well.
Japan's citrus flavors are especially different from what you find overseas. Another example is ooba, which can ruin the flavor if too much is used. But just the right amount mixed with something else can have a great flavor. That's the sort of synergy that I am looking for. For the Yuuga, it uses 4 liqueurs, which if drank on their own, can be too sweet or sour. But when put together, it's a great combination. Highlighting the four seasons of Japan is important.
Of course even in Japan we have new liqueurs popping up all the time, highlighting flavors from around the country. How were those selected?
I began with flavors that I personally like. And I tried to see if customers like the flavors as well. If they didn't like it, I gave up on it. Then repeated the process. This time around for example I used 5 flavors — but if even one of those didn't work, I had to find a flavor to replace it. And if that replacement flavor doesn't work with the others, it was all over. Certainly, I had to like the cocktail myself first.
Thanks, Waguri-san! As mentioned above, you'll be able to drink the Yuuga for 1300 yen at eleven different Metropolitan Hotels beginning on October 1 — here in Tokyo that's the Tokyo Station Hotel, Hotel Metropolitan Marunouchi, Hotel Metropolitan (Ikebukuro), and Hotel Metropolitan Edmont.
JR East Hotels Craft Cocktail Competition 2018 – All Entries
Image
Description
Nakagawa-san of Ikebukuro's Hotel Metropolitan bar Oriental Express created the Blooming Heart featuring St. Germaine, Boulard Grand Solage, Lejay Creme de Framboise, lemon juice, and Monin Jasmine Syrup.
Iwata-san from Hotel Metropolitan Morioka's Giovanni makes the Breath of Metropolitan with Absolut Citron, DeKuyper BluesBerry, Southern Comfort, Monin Strawberry Syrup, and Del Monte Cranberry Juice.
Bols Blue brings a jade blue tint to the Sola-Iro cocktail by Aikawa-san of Tokyo Station Hotel's Bar Oak. It also uses Suntory's Craft Gin ROKU, St. Germaine, and lemon juice.
Kumagaya-san from Hotel Metropolitan Sendai's bar Night made the trip into Tokyo to serve up his Toki cocktail. Not to be confused with the Suntory whisky for the US market, this instead uses Nikka Coffey Gin, Hermes Green Tea, Mozart White Chocolate, 30% fat whipping cream, and Watsunagi Matcha. He won runner-up for this cocktail.
Ohyama-san of Bar Carousel at Hotel Metropolitan Edmont mixes Suntory Chita, Bols Green Tea, Angostura Bitters, and lemon juice for the Yokoso.
Out of the Hotel Metropolitan in Yamagata is Araki-san of Bar Lovin with Magokoro. It's a blend of Platinum White Myers Rum, St. Germaine, Yamagata apple juice, and lemon juice.
Cafe Crossyard of Hotel Metropolitan Saitama Shintoshin sent Oka-san with the Hitomusubi cocktail. It features Mistia, Beefeater gin, grapefruit juice, lemon juice, and Monin Elderflower Syrup.
Hailing from Hotel Metropolitan Marunouchi's TENQOO bar is Hasegawa-san with the M. Ballatine's 17, Del Monte pineapple juice, Monin Matcha Syrup, and DeKuyper Blue Curacao.
Yamagishi-san of Nagano's Hotel Metropolitan bar Apollo mixed up the fruity Metropolitan Journey, with Alize Green Passion, Mistia, Dita Lychee, Tropicana pineapple, and lemon juice.

Grand Prize winner

Fujiya Waguri of Hotel Metropolitan bar Orient Express created the Yuuga, roughly translating to "graceful." On a Craft Gin ROKU base, it's a summary of Japan's four seasons in a single glass, with Kyoho Murasaki, Nigori Yuzu-shu, Watsunagi Sudachi, and Toque Blanche Sakura.
Yokoyama-san of Tokyo Station Hotel's Camellia mixed the AO Hisui with Beefeater gin, grapefruit juice, Bols Blue, Disaronno Amaretto, and a teaspoon of Wasonbon.
The Royal Flower by Osawa-san of Hotel Metropolitan Takasaki's Brasserie Laurier features Jacquart Brut Mosaic Rosé, St. Germaine, Japone Sakura, Monin Rose Syrup, and lemon juice.
Kobayashi-san of Hotel Metropolitan Edmont's Carousel mixes the Fuzei with Craft Gin ROKU, Prucia, Fauchon Tea Liqueur, O-i Ocha powder, and lemon juice.
Check out the rest of the pics from the event in the gallery below! Hopefully I'll see you there next year.
Hi there! I created and run nomunication.jp. I've lived in Tokyo since 2008, and I am a certified Shochu Kikisake-shi/Shochu Sommelier (焼酎唎酒師), Cocktail Professor (カクテル検定1級), and I hold Whisky Kentei Levels 3 and JW (ウイスキー検定3級・JW級). I also sit on the Executive Committees for the Tokyo Whisky & Spirits Competition and Japanese Whisky Day. Click here for more details about me and this site. Kampai!