Kiuchi Shuzo emphasizes that they were one of the first new entrants into the Japanese craft whisky scene with a simultaneous release of two single malts: a six-year sakura cask whisky and a five-year sherry cask+port finish whisky.
Earlier this year, Ibaraki-based Kiuchi Shuzo announced the release of Hinomaru Whisky The 1st Edition, the company's first regular bottle of whisky available to the public. Before that, their Japanese whisky came only in canned highballs or via single drams at their distillpubs. When The 1st Edition was released, I noted that while it's a NAS and didn't qualify as a "whisky" due to some components being under three years matured, it was pretty affordable at 5000 yen.
Now Kiuchi Shuzo is taking things in a different direction. One little-known fact about Kiuchi Shuzo is that they've been distilling whisky since February 2016 at the Nukada Distillery. That makes them one of the first of this post-Chichibu wave of Japanese craft whisky distilleries. When it comes to whisky, this first-mover advantage allows you to put up higher age statements earlier than your competitors. That brings us to…
Hinomaru Whisky Sakura Cask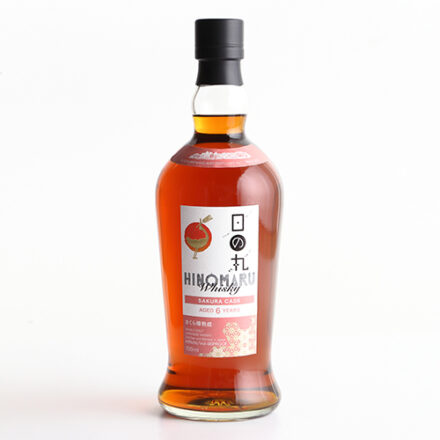 Distilled in a column still at Nukada Distillery in 2016, this single cask release aged in Japanese sakura wood for six years. Deep red amber with a fresh finish, they say. 48% abv, 700ml, and 33,000 yen after tax.
Hinomaru Whisky Port Cask Finish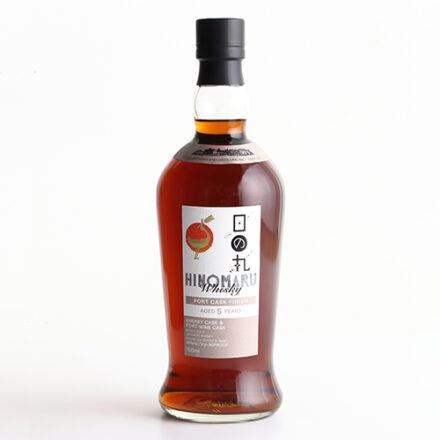 Also distilled in Nukada in 2016, this one saw the inside of a sherry cask for four years, then a port wine cask for an additional year. They call it complex, but I suppose if it wasn't, there's no way anyone would pay the same 33,000 yen for this one. Also 48% abv and 700ml, and also a single cask.
---
In the past, I've commended Kiuchi Shuzo for keeping their whisky relatively attainable. But prices like this mean bottles will probably end up in the hands of only a select few. If there's going to be such high correlation between age statements and prices in Japanese craft whiskies, the category will lose a lot of fans.
Both of these are single cask releases. There are only 100 of each set to go on sale online. Head over to the web form and sign up if you're interested. If it's oversubscribed–which, let's be realistic, it will be–Kiuchi Shuzo will be holding a lottery.
Hi there! I created and run nomunication.jp. I've lived in Tokyo since 2008, and I am a certified Shochu Kikisake-shi/Shochu Sommelier (焼酎唎酒師), Cocktail Professor (カクテル検定1級), and I hold Whisky Kentei Levels 3 and JW (ウイスキー検定3級・JW級). I also sit on the Executive Committees for the Tokyo Whisky & Spirits Competition and Japanese Whisky Day. Click here for more details about me and this site. Kampai!