While sake season traditionally runs from September to April, several breweries have recently been looking to fill the summer months with light, refreshing sake designed to be served cold.
2022 has challenged the all-too-common belief that Japan has four seasons. In Tokyo this year, we basically skipped spring altogether, diving straight into a record-setting heatwave in June. And it's getting worse.
With summer feeling hotter and longer every year, your tipple choices during this season are increasingly important. While sake might not be as guzzle-able as a cold beer or G&T on a hot day, the Japan Sake and Shochu Makers Association (JSS) wants to remind you of the versatility and appeal of sake during the summer months.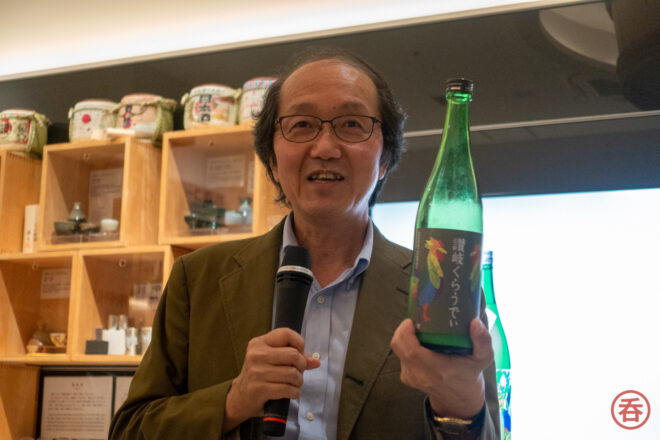 If you've spent some time around sake, you know that the brewing season generally begins in October or November and runs until March or April. The "freshest" sake is called shinshu (新酒), and it's bottled and shipped immediately after it's ready. Of course, some sakes are a bit rough around the edges immediately after fermentation. These get matured over the spring and summer months, are bottled in autumn, and released as hiyaoroshi sakes.
That leaves a gap in the calendar. What about summer?
At a recent session at the English-friendly JSS Information Center near Toranomon station, JSS reps took us through the seasonality of sake, highlighting for example how each of a year's five Sekku have traditionally had a style of sake associated with it. Except for summer.
These days most people in first-world countries have refrigerators, meaning it's entirely possible to keep sake relatively fresh even during the hot summer.
Our first selection was Azumamine Early Summer 2022 from Iwate prefecture's oldest brewery, Azumamine Shuzoten. This Reiwa 3BY release is junmai and unpasteurized (namazake) like many summer sakes, and has a bright citrusy sweetness.
Up next is a summer release of the ever-popular Tengumai from Shata Shuzo in Ishikawa prefecture. Another junmai, this one is available only between mid-May and the end of July. Much drier than ordinary Tengumai releases but still retains powerful umami notes.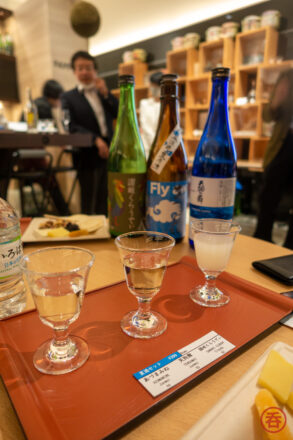 I said above sake may might not be "guzzle-able," but offerings like Sanuki Cloudy from Kagawa prefecture's Kawatsuru Sake Brewing could one day make me drink my words. Weighing in at only 6% abv, Sanuki Cloudy's bittersweet flavor has been accurately described as "Calpis for adults." The Sake Meter Value (SMV) on this one is a whopping -70. Probably not a drink for sake purists but interesting nonetheless.
Of course, JSS also represents shochu and awamori makers, so the event wasn't complete without some summer cocktails. Bar journalist and JSS Information Center promoter Marico Kojima came up with this cocktail of awamori, butterfly pea syrup, and shekwasha juice.
If you want to watch the seminar for yourself, it's available in its entirety on YouTube.
Hi there! I created and run nomunication.jp. I've lived in Tokyo since 2008, and I am a certified Shochu Kikisake-shi/Shochu Sommelier (焼酎唎酒師), Cocktail Professor (カクテル検定1級), and I hold Whisky Kentei Levels 3 and JW (ウイスキー検定3級・JW級). I also sit on the Executive Committees for the Tokyo Whisky & Spirits Competition and Japanese Whisky Day. Click here for more details about me and this site. Kampai!