Suntory has officially announced the Ao Discovery Kit, a tasting set designed to take you through the various components of their Suntory World Whisky Ao. Except it's weird as hell.
W
orld Whisky Ao was released to a pretty deflated audience last year in Japan. Not because it's only a "decent" whisky — I
gave it
a B- myself — but because it was released instead of
other Japanese whiskies
. And later this year, Beam Suntory is slated to start selling Ao
outside of Japan
 as well. So it's not going away anytime soon.
Today they've just announced a blending kit designed to help you get to know Ao a bit better.
But. Normally when a company releases a whisky tasting kit like this, we expect them to guide you through various components, so you can see/taste how they comprise the whole. Maybe mix it together yourself. Like this Chivas Blending Kit, or this one, or the one from Kirin. The individual parts are highlighted to give you an idea of what they contribute to the overall blend. Right??
So when I first heard about the Ao Discovery Kit, I expected this: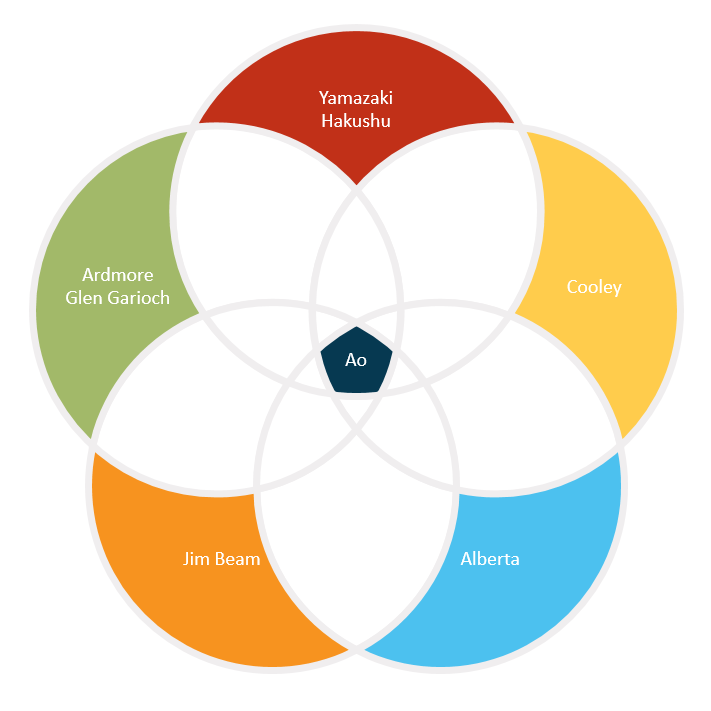 But instead we're getting this: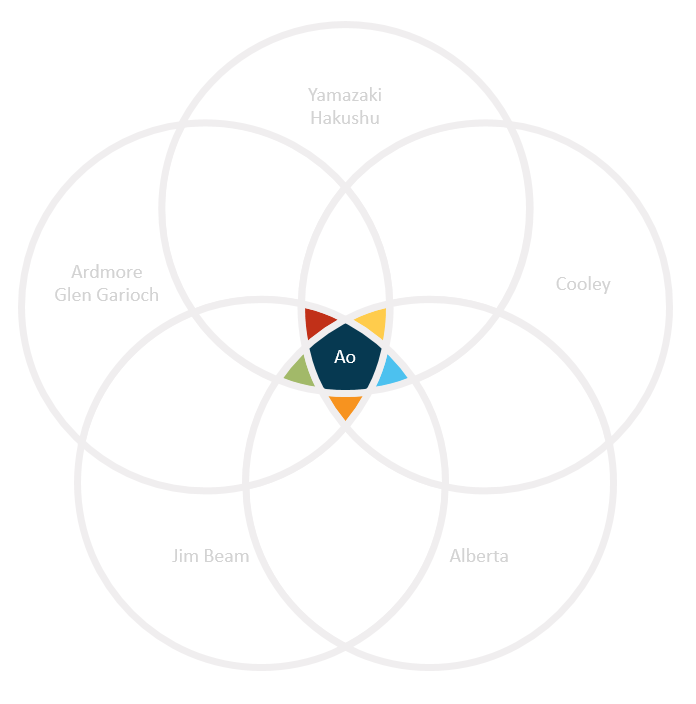 It's bizarre as hell. Instead of individual components, we're getting five blended whiskies that each deliberately omit one component.
Rather than uhh just some Jim Beam for example, you'll get "Ao DISCOVERY KIT WITHOUT AMERICAN WHISKY."
To be clear, the list of bottles is:
Ao Discovery Kit Without Scotch Whisky
Ao Discovery Kit Without Irish Whiskey
Ao Discovery Kit Without American Whisky
Ao Discovery Kit Without Canadian Whisky
Ao Discovery Kit Without Japanese Whisky
Suntory World Whisky Ao
I guess the intent here is that by depriving you of a particular component, you'll develop an appreciation for the whole? Putting on the tinfoil hat for a minute, what if there's a secret component in Ao that Suntory doesn't want to tell us about?
The Ao Discovery Kit also includes a standard 700ml bottle of Ao, 6 tasting glasses, a tasting mat, and access to an online tasting seminar scheduled on December 11, 7PM-8PM JST.
It lands on Friday the 13th for 22,300 yen.
Hi there! I created and run nomunication.jp. I've lived in Tokyo since 2008, and I am a certified Shochu Kikisake-shi/Shochu Sommelier (焼酎唎酒師), Cocktail Professor (カクテル検定1級), and I hold Whisky Kentei Levels 3 and JW (ウイスキー検定3級・JW級). I also sit on the Executive Committees for the Tokyo Whisky & Spirits Competition and Japanese Whisky Day. Click here for more details about me and this site. Kampai!