Back in September we talked about this year's upcoming Whisky Festival in Tokyo. As the date draws closer — it's this weekend!! — let's look at how you can get your hands on some of the limited-edition festival bottles.
This year there will be two ways to get the various bottles. There's a mixture of lottery sales and first-come first-serve, so pay attention!
Mars Shinshu Komagatake 2012 7yo

This should be the most sought-after bottle of show. The cask was hand-picked by Tsuchiya-san himself, rested in a heavily toasted virgin American White Oak hogshead for 7 years. With a hefty 50ppm of peating, he describes it as having a strong smoky and peaty malt flavor, nicely balanced with the creamy texture and vanilla sweetness that comes only from a new, heavy charred virgin cask. On the label you'll find a photo from Tsuchiya-san's Tibet series — he used to be a photographer!
Per the Whisky Festival, this bottle has similar specs to the 2012 Komagatake Single Cask that was awarded Superior Gold at this year's Tokyo Whisky and Spirits Competition. It varies in cask type and month of distillation–the TWSC bottle was a first-fill Bourbon cask distilled in February 2012, but the festival bottle is the virgin charred oak hogshead distilled in February 2012. And the festival bottle also has a bit more maturity, being bottled Sept 2019 rather than Sept 2018.
Anticipating high demand, and to try and avoid the mayhem like we saw at this year's BarShow, this bottle will be available only via lottery. 136 bottles will be sold on each day of the festival, with lottery tickets being distributed to the first 1000 takers at the below times:
November 16: 1-4PM
November 17: 12-3PM
You can join the lottery in the hallway outside of the main festival venue. If you win the lottery, you'll be able to purchase the bottle for 13000 yen at the Japan Whisky Research Centre booth inside.
Though yeah it is technically a lottery, only the first 1000 people will be able to participate. So you may want to go early during the above slots to assure you get a chance — I suspect lines will be forming way before those times.
I really liked one of the 6yo single cask bottlings from Mars Shinshu earlier this year, so I'll definitely be trying to get my hands on this!
Glentauchers 1992 21yo, Teeling 2003 15yo, Mannochmore 2007 12yo, Blended mini-bottles
Glentauchers 1992 21yo: 700ml, 19000 yen, 10 bottles per day, 1 bottle max per customer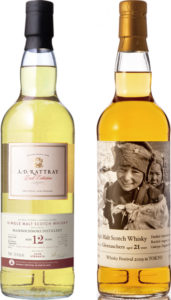 Teeling 2003 15yo: 700ml, 11000 yen, 48 bottles per day, 2 bottles max per customer
Mannochmore 2007 12yo: 700ml, 9000 yen, 42 bottles per day, 2 bottles max per customer
Original blended whisky mini-bottles: 100ml, 1000 yen, 50 bottles of each per day, 1 bottle max (of each type) per customer. The blends available will be Scotch, Irish, Japanese, American, and World.
These bottles will all use a first-come first-serve sales model. On the 16th purchase tickets will be distributed from 11:15AM, and on the 17th from 10:15AM. However, tickets will be given out even earlier if the line fills up (in other words, if you are able to simply get in the line, you should be able to get something!)
Once you get your ticket, you can pay for and pick up the bottles at the JWRC booth inside the festival.
For these you'll need to get in line outside of the festival venue, just off the right side of the entrance when facing the building. The line usually wraps around up the steps, so you won't miss it.
If you haven't bought your advance tickets for the festival yet, you can still do so via e-plus. Door tickets will also be available for 5000 yen for 1-day, or 8000 yen for 2-day.
Of course these are just the official festival bottles. Many booths offer their own bottles for sale. Many booths also bring only one bottle of something special for tasting, so as always, show up as early as you can!
I will be there on the 17th — definitely give me a shout if you see me!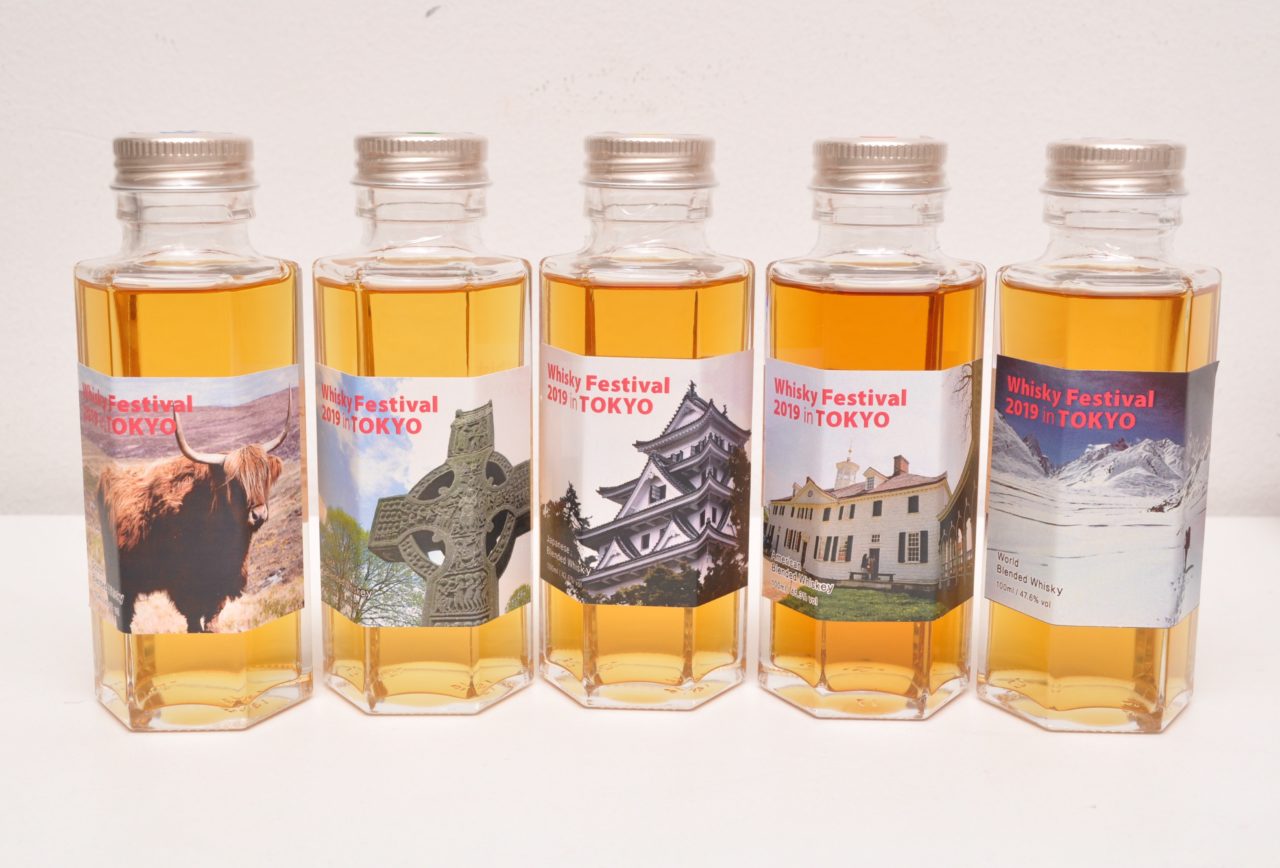 Hi there! I created and run nomunication.jp. I've lived in Tokyo since 2008, and I am a certified Shochu Kikisake-shi/Shochu Sommelier (焼酎唎酒師), Cocktail Professor (カクテル検定1級), and I hold Whisky Kentei Levels 3 and JW (ウイスキー検定3級・JW級). I also sit on the Executive Committees for the Tokyo Whisky & Spirits Competition and Japanese Whisky Day. Click here for more details about me and this site. Kampai!