As I write this, I'm sitting at Hitachino Brewing Shinagawa.
A couple weeks back, we covered a release that many followers of Japanese craft whisky have been waiting for: the first whisky product out of Kiuchi Shuzo's Nukada Distillery. That product was a canned highball, and at the time I mentioned how I appreciated their making the new whisky more accessible to the average Taro by putting it out in highball form. That's a breath of fresh air compared to the approach of other Japanese distilleries that have funded themselves by passing off imported whisky as Japanese, making gin, earmarking future stocks, or charging a premium for really young whisky. The distillery has been operating since 2016, but it's their first time actually releasing a product to the general public.
Now, when the canned highball was announced, I mentioned that it wasn't clear whether or not Kiuchi Shuzo planned to sell bottles this whisky. And that's still true: there are still no plans, at least that I've heard of.
But that doesn't necessarily mean bottles don't exist.
As we've discussed, Kiuchi Shuzo is a big name in the Japanese craft beer scene, and their Hitachino Nest brand is pretty ubiquitous — bordering on no longer being able to call itself "craft beer," but we'll leave that to the beer snobs. In any case, Kiuchi Shuzo likely isn't hurting for revenue or distribution.
One of their more prominent ventures of late is the Hitachino Nest Brewing chain of brewpubs in Tokyo. These are all run by Kiuchi Shuzo themselves.
It turns out that some bottles of Kiuchi Shuzo's whisky–and gin!–have been finding their way to these Hitachino Brewing brewpubs since some time last year. For now, the whisky is simply named "Hitachino Whisky," and it comes out of a bottle without any label beyond what's legally required (pictured below). As we are now in year 3 of the distillery, Kiuchi has released a new batch of bottles with 3-year-old whisky to coincide with the release of the Hitachino Highball. The bottle I drank from was dated March 16, 2019, so it's been less than a month.
While highballs are indeed awesome, and perhaps even how Kiuchi Shuzo would prefer to offer it, I wanted to try the whisky straight.
Let's do just that!
Review: Hitachino Whisky, 2019 edition
Nose: Caramel bananas, or is it that honey? Also a bit of prune and grape, probably a sherry cask influence
Palate: Malty, with a hint of smoke and bitterness. Singed orange and citrus towards the middle. Warm yet fresh, showing its young age. Dry towards the back.
Finish: Super long, with straight grain and malt
Score: B
Price paid: 780 yen per shot (43% abv)
There's a significant reliance on grain whisky happening here that you'll probably either love or hate. I'm on the fence with this one, so I'll give it another few years in the casks.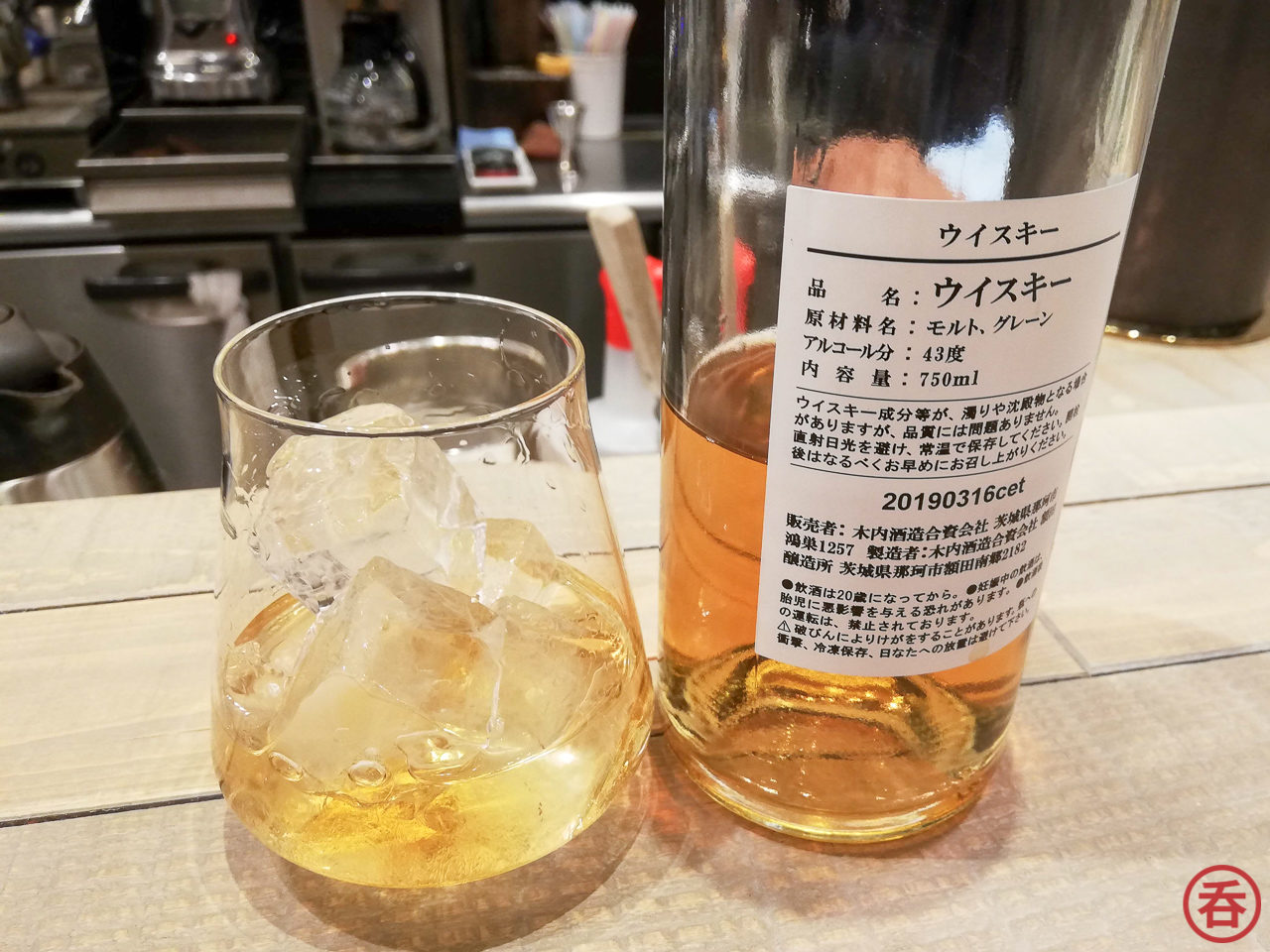 Hi there! I created and run nomunication.jp. I've lived in Tokyo since 2008, and I am a certified Shochu Kikisake-shi/Shochu Sommelier (焼酎唎酒師), Cocktail Professor (カクテル検定1級), and I hold Whisky Kentei Levels 3 and JW (ウイスキー検定3級・JW級). I also sit on the Executive Committees for the Tokyo Whisky & Spirits Competition and Japanese Whisky Day. Click here for more details about me and this site. Kampai!