Okinawa's Helios Distillery has been selling rum under the "Teeda" brand for several years. They've just launched a new limited-edition age statement expression that's aged five+ years in American white oak casks.
The Helios Distillery has been getting quite a bit of attention of late since their KURA The Whisky Rum Cask Finish release is fairly easy to find in Japan and still affordable. But the company's roots are actually in rum! They established themselves quite firmly supplying Americans stationed on the island back in the days of USCAR.
Teeda, which is Okinawan for "sun," ordinarily doesn't come with an age statement. However this limited run of 2000 bottles is a blend of rums aged 5 to 15 years. The tasting notes make it sound like a trip through Candy Land: rum raising and cinnamon on the nose, caramel and candy sugar on the palate, and a maple syrup finish. Adding water is supposed to bring out vanilla ice cream as well. That all sounds quite scrumptious!
It's currently going for around 3500 yen including tax. 700ml / 40% abv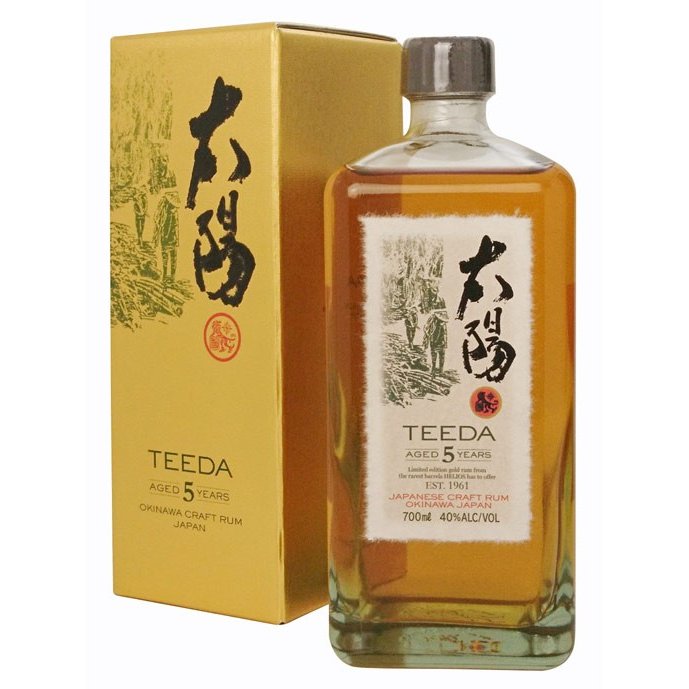 Hi there! I created and run nomunication.jp. I've lived in Tokyo since 2008, and I am a certified Shochu Kikisake-shi/Shochu Sommelier (焼酎唎酒師), Cocktail Professor (カクテル検定1級), and I hold Whisky Kentei Levels 3 and JW (ウイスキー検定3級・JW級). I also sit on the Executive Committees for the Tokyo Whisky & Spirits Competition and Japanese Whisky Day. Click here for more details about me and this site. Kampai!