It's getting tough to keep up with new releases of Japanese craft gins! This time around we have a total of five gins being released by three different distilleries, from Japan's far north and the far south. Let's take a look at each.
Hokkaido Craft Gin Kitasuisho
Oenon Group released the "Kitasuisho" craft gin back in September. Limited to 1000 bottles–at least according to the announcement–and it's made at their Asahikawa Factory. This makes it the northernmost distillery on the Japan Distillery Map! It features six Hokkaido-born botanicals:
Red shiso
Apple mint
Kombu
Seaberry
Irish cobbler potato
Rice
Those are met with five traditional (and presumably imported) gin botanicals: juniper berry, coriander seed, licorice root, angelica root, and orange peel. 700ml, 45% abv, and 5000 yen before tax.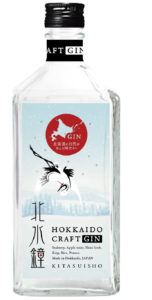 9148 Apple Gin
Here's a rather odd one, also from Hokkaido. The Hakkenzan Winery has teamed up with Sapporo-based Benizakura Distillery to create an "apple gin" of unknown name. It has not been announced by Benizakura Distillery themselves yet, but Nikkei brought the report.
We may as well call this an apple brandy. It starts with apple wine brewed by the Hakkenzan Winery in 2017, which was transported to the Benizakura Distillery in October of this year. It's distilled once, then apple mint and apples are steeped in the distillate for a week. That is then distilled once again. Since the base is indeed apple wine this should be categorized as a white brandy in my opinion, but they're calling it gin anyway.
At 700ml for 8640, it's also quite expensive! Only 400 bottles will be available for this year.
Hioki Gin series
No real details on this yet but a series of gins from Komasa Jyozo's Hioki Distillery have popped up on Amazon JP. There's one with komikan — like their flagship Komasa Gin. Then there's another with sour pomelo, and finally one for hojicha. One would think they could have brought these to the Gin-Posium, but oh well!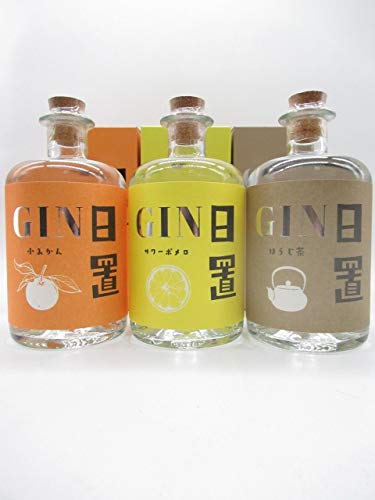 Hi there! I created and run nomunication.jp. I've lived in Tokyo since 2008, and I am a certified Shochu Kikisake-shi/Shochu Sommelier (焼酎唎酒師), Cocktail Professor (カクテル検定1級), and I hold Whisky Kentei Levels 3 and JW (ウイスキー検定3級・JW級). I also sit on the Executive Committees for the Tokyo Whisky & Spirits Competition and Japanese Whisky Day. Click here for more details about me and this site. Kampai!