The latest single cask Asta Morris release is from the Chichibu Distillery, this time using a good ol' bourbon cask. Like Asta Morris' previous Eigashima release, this one is again at a cask strength 60.6% abv, so look for it to go the extra mile. The name is a mouthful: Asta Morris Chichibu 6yo Bourbon Barrel 1st fill Cask No.1552 60.9%
Tasting notes from Asta Morris chief Bert Bruyneel:
Nose: Hint of mineral, white fruits, blue grass aroma. A Chichibu-like aroma of woody white pepper spreads out gently
Palate: Spicy with a touch of cream. Exactly what you would expect from a Chichibu. More pepper and white fruit, as on the nose. Also some sweetness of vanilla and malt. Woodiness adds strength.
Finish: Warm, long, complex. Yet still comfortable and gradually changing.
Release is slated for May 22, but a few bottles will be made available online exclusively to Whisky Port members (Gaiaflow's email newsletter). You can sign up for that here by May 10. There's no price yet, but the previous Asta Morris Chichibu release went for 16,599 yen after tax.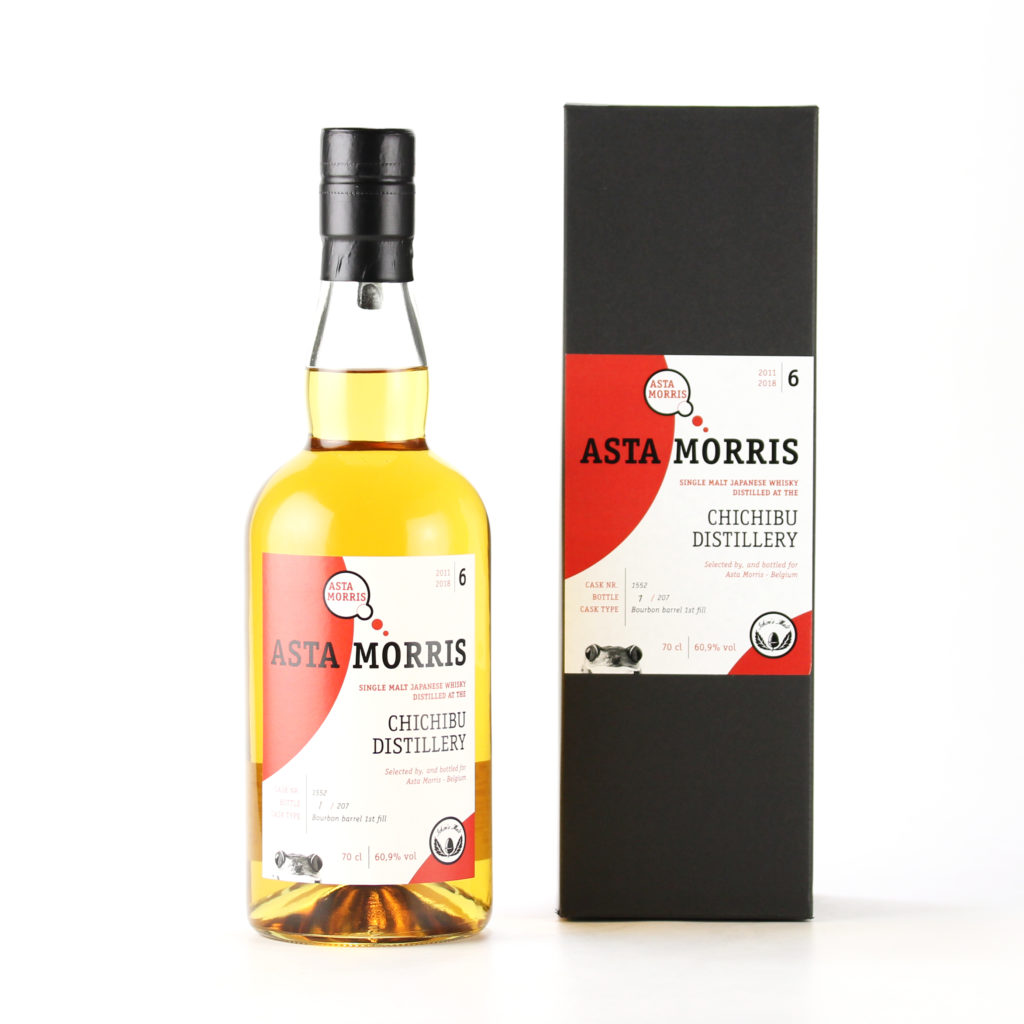 Hi there! I created and run nomunication.jp. I've lived in Tokyo since 2008, and I am a certified Shochu Kikisake-shi/Shochu Sommelier (焼酎唎酒師), Cocktail Professor (カクテル検定1級), and I hold Whisky Kentei Levels 3 and JW (ウイスキー検定3級・JW級). I also sit on the Executive Committees for the Tokyo Whisky & Spirits Competition and Japanese Whisky Day. Click here for more details about me and this site. Kampai!