Liquor shop Liquor Mountain is now taking pre-orders online and in-store for their new collaboration with Hombo Shuzo, dubbed Single Malt Komagatake Y's Cask.
It's been 4 years since the renovation of the pot stills at Hombo Shuzo's Mars Shinshu Distillery. But from what I can tell that happened in November of 2014. This whisky, however, pretty clearly says it was distilled in January 2014. So if you must have a whisky that was created on the older still crafted by Iwai-san himself, get on it.
It's aged 4 years in bourbon barrels, comes in at 61% abv, and will be sold at 700ml for 10,476 yen after tax. Shipments should begin around March 23. No tasting notes yet!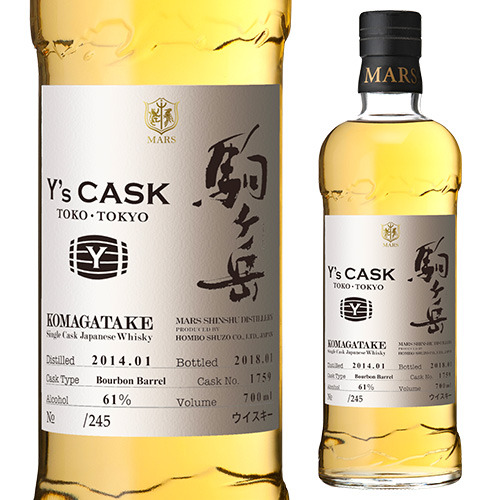 I'm Whiskey Richard, and I am the founder of nomunication.jp. I've lived in Tokyo for over a decade, and I am a certified Shochu Kikisake-shi/Shochu Sommelier (焼酎唎酒師), Cocktail Professor (カクテル検定1級), and I hold Whisky Kentei Levels 3 and JW (ウイスキー検定3級・JW級). Click here for more details about me and this site. Kampai!