Mars Whisky has announced another new limited-edition blend to come out of their Shinshu Distillery: The Lucky Cat Mint. This follows after The Lucky Cat Sun and The Lucky Cat Ash 99, both of which sold out soon after release.
The product page describes the blend of malt and grain whisky as dry and woody with honey and vanilla, giving way to a soft mellow aftertaste. Apparently like the cat herself, Mint, which has lived with the owner for the past 16 years. The Lucky Cat Mint is bottled at 43% abv at 700ml, where only 3830 bottles of this will be released. As of this writing it's still in stock on Mars Whisky's website, going for 4320 yen including tax, so move quickly if you want to get onboard.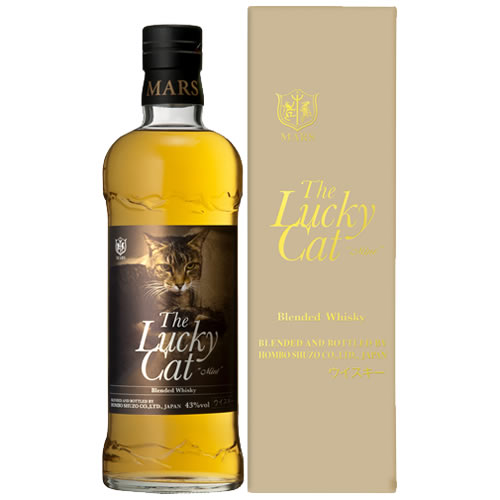 I'm Whiskey Richard, and I am the founder of nomunication.jp. I've lived in Tokyo for over a decade, and I am a certified Shochu Kikisake-shi/Shochu Sommelier (焼酎唎酒師), Cocktail Professor (カクテル検定1級), and I hold Whisky Kentei Level 3 (ウイスキー検定3級). Click here for more details about me and this site. Kampai!