Tonight we take a look at the upcoming 2023 Limited Edition out of Kagoshima's Kanosuke Distillery, plus a brief report from the distillery's launch event for their first standard single malt.
Kanosuke 2023 Limited Edition
2023 has been a busy year for the Kanosuke Distillery. This year's limited edition single malt, "Single Malt Kanosuke 2023 Limited Edition," is slated for release on June 14.
Peated malt is used this time around. The key malts are aged in recharred shochu casks and sherry casks. The only tasting notes we have at this point are "mellow sweetness" and "long smoky flavored finish." In any case, it's bottled at a cask strength 59% abv at 700ml.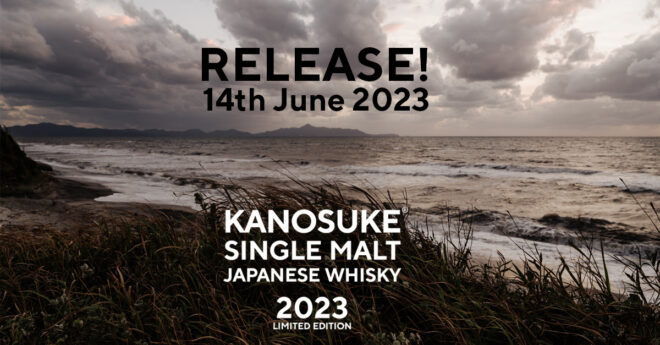 Single Malt Kanosuke Launch Event
Looking back, January saw the release of their first standard single malt, dubbed simply "Single Malt Kanosuke." We got a first preview of this back at December 2022's Japanese Fes. Critically, this is the company's first standard release: it's not a limited edition, meaning it's supposed to be available year-round. That said. As of this writing, it appears mostly sold out online.
To commemorate that launch, the Kanosuke Distillery held an event at the Tokyo Whisky Library on March 24 (disclaimer: I was invited). My pictures aren't the greatest, but in terms of this particular bottle, perhaps the most important takeaway is this slide: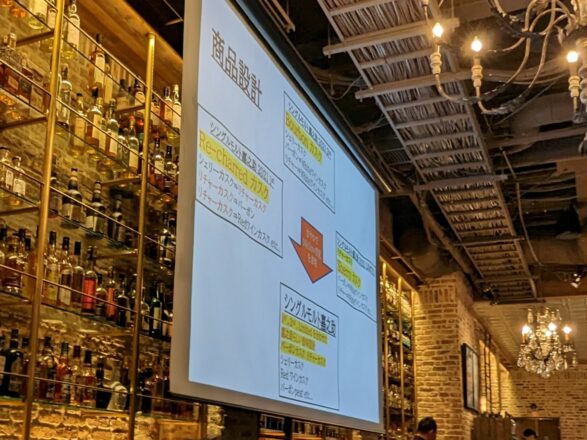 It shows that the Single Malt Kanosuke essentially combines the 2021 1st Edition (with its recharred cask character), 2021 2nd Edition (with its Bourbon barrel character), and 2022 Limited Edition (with its sherry cask character). That's to say, primarily re-charred shochu casks and Bourbon casks, with sherry casks, red wine casks, and more providing accent.
My read: given this is their standard single malt, Kanosuke is doubling down on their non-reliance on age statements. They didn't call this "Single Malt Kanosuke 3 Year," it's just "Single Malt Kanosuke." Should we expect the contents to evolve as the liquid reaches further maturity? Or should we expect the same blend of 3-4 year matured whiskies going forward? Whisky fans tend to favor consistency year-to-year; they're not wine fans specific about vintage. So I'm thinking it's the latter.
It's not impossible that Kanosuke offer standard releases with deeper maturities in the future. "Single Malt Kanosuke Premium," or "Kanosuke's Choice," who knows. But if the default Kanosuke Single Malt is "just" 3-4 years of maturity, it says a lot about how the distillery team feels about their maturation environment. You can compare this approach to that of Chichibu Distillery, who still doesn't have a Single Malt Chichibu in its standard lineup despite starting distillation fifteen years ago.
There's no right or wrong answer here. All distilleries have different backgrounds, people, strategies, investors, flavor profiles, and target customers. It's what makes whisky, and given the very rapidly changing landscape, especially Japanese whisky, exciting.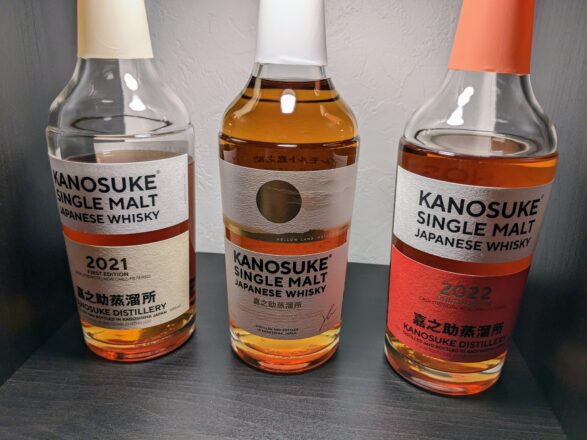 Hi there! I created and run nomunication.jp. I've lived in Tokyo since 2008, and I am a certified Shochu Kikisake-shi/Shochu Sommelier (焼酎唎酒師), Cocktail Professor (カクテル検定1級), and I hold Whisky Kentei Levels 3 and JW (ウイスキー検定3級・JW級). I also sit on the Executive Committees for the Tokyo Whisky & Spirits Competition and Japanese Whisky Day. Click here for more details about me and this site. Kampai!