Nikka Whisky celebrates the 50th anniversary of the Miyagikyo Distillery on May 11, 2019. Part of the celebration is the release of limited editions of both Single Malt Yoichi and Single Malt Miyagikyo, respectively named "Single Malt Yoichi Limited Edition 2019" and "Single Malt Miyagikyo Limited Edition 2019." They are each priced at a whopping 300,000 yen before tax for 700ml at 48% abv, and will be released on March 12.
Each NAS whisky contains malt whisky spanning some five decades: 1960s, 70s, 80s, 90s, and 00s. In the case of the Miyagikyo, it contains a bit of the very first whisky coming out of the distillery. Notice the language there: Nikka does not actually say that the whisky has been matured for X years — only that it was distilled in a certain decade.
On to the tasting notes provided by Nikka…
Single Malt Yoichi Limited Edition 2019
Nose: Sweetness of butter and maple-syrup coated pancakes, oaky vanilla, and peatiness of the seashore
Palate: Bitter dark chocolate, fragrant barley body, peat smoke
Finish: woodiness of oak, bright orange peel, trailing strong peat
Single Malt Miyagikyo Limited Edition 2019
Nose: Sweetness from deep, long-matured sherry, richness of pound cake, herbal fragrance like lavender honey
Palate: Sherry-sweet body, soft depth of a cask, rich and mellow
Finish: bitter and sweet flavor, smoothness of cashews with a faint peaty trail
What Whiskey Richard Thinks
I think most people are going to fall into one of two camps over these releases.
First is the anti-NAS camp. Major Japanese whisky makers have discontinued or severely restrict all of their age-statement whiskies, replacing them with NAS versions. This release is unfortunately not an exception: they are not "Yoichi 50" and "Miyagikyo 50" releases, but Limited Edition 2019. While the Yamazaki Limited Edition series is held in quite high regard, those are drastically more affordable. Does Nikka really expect us to pay 300,000 yen (before tax!) without even telling us what percentages of what decades' liquids are in these? For all we know it's just a single drop of the five-decade old stuff. And they're being coy about the actual maturation length of the liquids. Was the Miyagikyo "distilled in the 1960s" actually matured for five decades?
Then there's the YOLO camp. For many this represents a once-in-a-lifetime opportunity to drink some of the original distillate that came out of Miyagikyo. Outside of old bottles that have been sitting around for a long time–probably already open–the oldest Nikka liquid you'll find elsewhere is The Nikka 40. And that costs around 1 million yen per bottle, assuming you can even find it. So 300,000 yen for a piece of history seems like a steal. They will likely fetch an even prettier yen in the aftermarket.
For those of us on the fence, there may be a third option: find a bar that has the bottles. Even sold at-cost it would still be around 15,000 yen for a 30ml shot. But perhaps you can find a place that sells half-shots or just a swish. Niigata's "BAR Yorkshire Terrier" for example already announced they will have a seminar (limited to 40 spots) where you can sample both bottles for 15,000 yen, so essentially at-cost.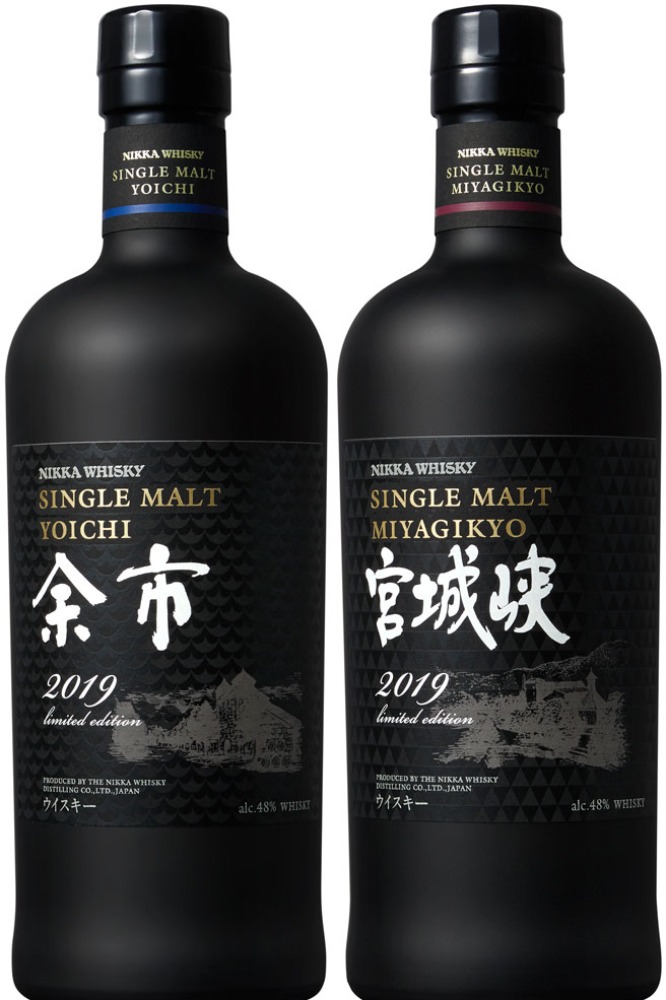 Hi there! I created and run nomunication.jp. I've lived in Tokyo since 2008, and I am a certified Shochu Kikisake-shi/Shochu Sommelier (焼酎唎酒師), Cocktail Professor (カクテル検定1級), and I hold Whisky Kentei Levels 3 and JW (ウイスキー検定3級・JW級). I also sit on the Executive Committees for the Tokyo Whisky & Spirits Competition and Japanese Whisky Day. Click here for more details about me and this site. Kampai!