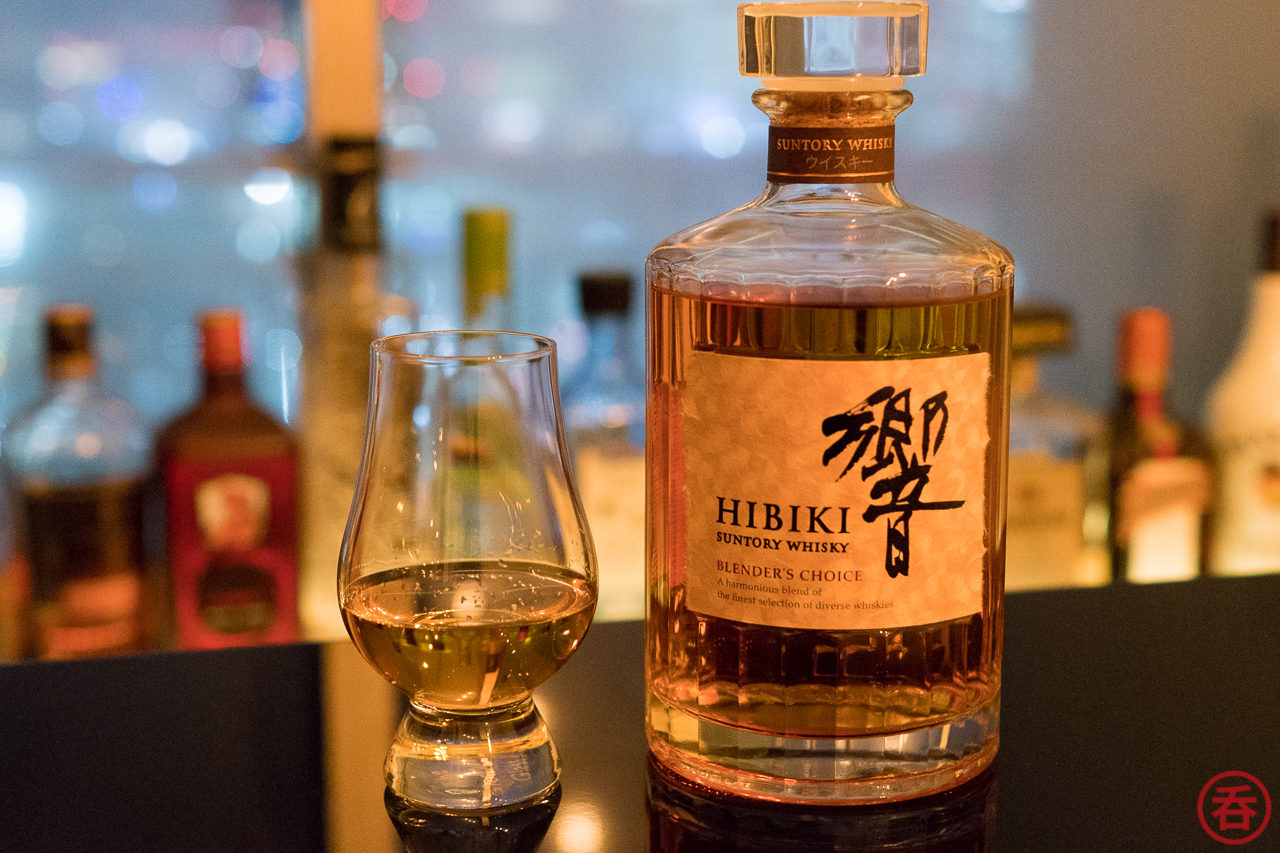 Hibiki Blender's Choice was probably the most controversial Japanese whisky of 2018. For many, it's yet another manifestation of the sad reality of Japanese whisky these days. To explain the background a bit for those who may have missed the trend, Japan's biggest whisky producers–including Suntory–have been discontinuing age-statement mainstream products and replacing them with non-age-statement (NAS) versions. It's pattern we've seen repeated with many major Japanese single malts, such as Yamazaki and Yoichi.
Rumors began to swirl early in 2018 that Hibiki 17 would be the next age-statement Japanese whisky to be discontinued. At the same time, we also heard rumors of the release of a "premium-grade" NAS version of Hibiki, dubbed Blender's Choice. Both of those rumors ended up being true. Seemingly adding salt to the wound, there was never a formal announcement of the release of Hibiki Blender's Choice to the general public. This is because officially, it's still only being sold via Suntory's wholesale/industry channels, and only here in Japan. As a result, while not terribly hard to find in bars in Tokyo, it's not really something you see sitting on store shelves.
Sure, it's easy to see why there have been plenty of direct comparisons of Hibiki Blender's Choice to Hibiki 17. The Japanese whisky community seems pretty unanimous that Blender's Choice isn't as good as Hibiki 17.
But let's not water down our Blender's Choice with tears of sadness from the loss of Hibiki 17. They are two different whiskies! For starters, Hibiki 17 is obviously 17+ years, while Suntory tells us that Hibiki Blender's Choice uses whisky "around" 15 years, from 12 to 30+ years. Also, even before Hibiki 17 was officially discontinued, its retail price — 12,000 yen — was 2,000 yen higher than the retail 10,000 yen Blender's Choice today. If anything, Blender's Choice should be compared to Hibiki Japanese Harmony, the "regular" NAS version of Hibiki, rather than the decomissioned Hibiki 17.
Hibiki Blender's Choice was released in September 2018. But I've only now come across a bottle that wasn't an absurd markup from the industry channel's 10,000 yen. Yes, I've had Blender's Choice a few times when out and about, but I felt it deserves a proper review in my regular environment. So here we go!
Hibiki Blender's Choice Review
Nose: Thick vanilla pudding, ripe dates, and plenty of dry woodiness. Pineapple and peach cobbler later on.
Palate: Definitely a hearty oak base here, yet it manages to simultaneously remain quite light on the tongue. Sweet wine starts to peek through along with a bit of vanilla towards the end.
Finish: A young, tingling spiciness takes us through more of that forest, but mizunara obviously has another appointment, since it all drops off a tad too quickly if you ask me. Very dry and leaves me reaching for my chaser.
Rating: B
Price paid: 12,800 yen
Oh it's younger than 17 years and it shows. But that's not necessarily a bad thing. Hibiki Blender's Choice does take you along a decent progression of aromas and flavors, which frankly, is exactly what a blended whisky should be doing. I do wish the finish was longer, since I did find it quite dry, but there's still enough going on to keep most people entertained.
Hi there! I created and run nomunication.jp. I've lived in Tokyo since 2008, and I am a certified Shochu Kikisake-shi/Shochu Sommelier (焼酎唎酒師), Cocktail Professor (カクテル検定1級), and I hold Whisky Kentei Levels 3 and JW (ウイスキー検定3級・JW級). I also sit on the Executive Committees for the Tokyo Whisky & Spirits Competition and Japanese Whisky Day. Click here for more details about me and this site. Kampai!