2018 marks a century since the founder of Nikka Whisky, Masataka Taketsuru, set out on a journey that would alter the history of Japanese whisky. Based primarily on his serialized autobiography originally published in Nikkei in 1968, in Part Nine post-war Japan finally takes a liking to whisky, and Nikka Whisky is ready to respond. Click here to read previous entries in this series.
Japanese Whisky Grades
By 1949, official prices were abolished, and the market returned to some degree of normality. However there imitation whiskies were still everywhere on the market. The law at the time dictated Grade 3 whisky as containing 5% real whisky or less, and as little as 0%. And most of the imitation whisky, in fact, didn't contain whisky at all. Nor were there any regulations concerning how long the whisky had to be aged. "Imitation whiskies aren't whiskies. I couldn't follow it," Taketsuru says of those days.
"But I did have employees and their families to think about," he says. He decided rather than fight imitation whisky, he would do his best to get it closer to the real thing. "At least then it would be higher quality, closer to what I wanted it to be." He began selling Nikka whisky to the 30-something imitation whisky makers in Japan at the time.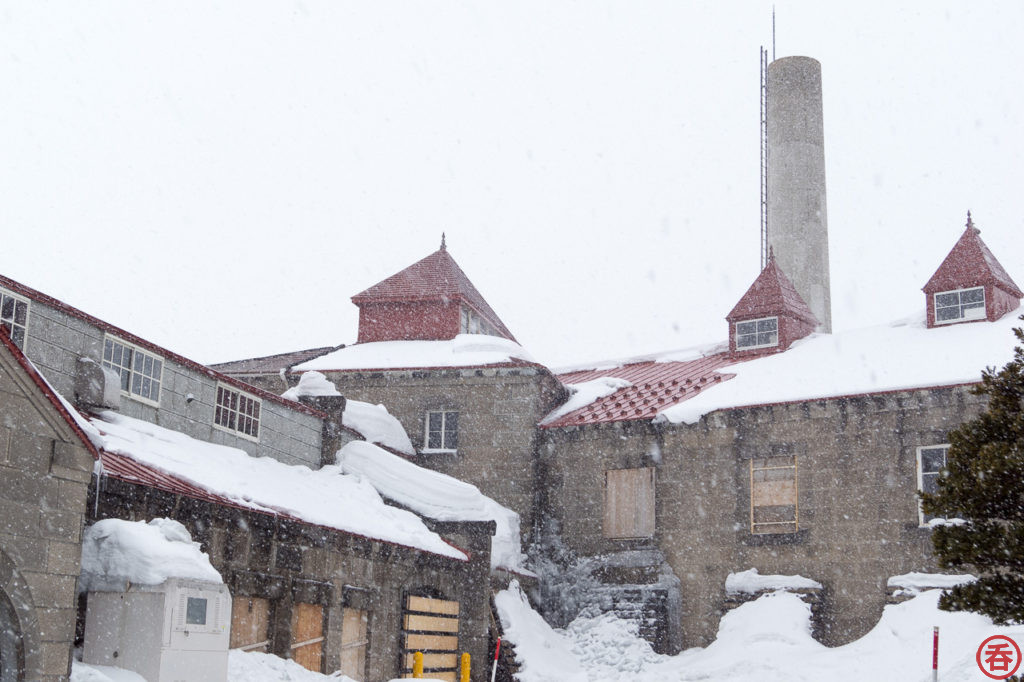 This wasn't quite enough to keep lights on for the firm though. Taketsuru needed to sell more product, one way or another. In the spring of 1950, he swallowed his pride, and finally gave in. The company would release their own Grade 3 whisky, dubbed "Special Blend Whisky Kakubin." In order to make it as authentic as possible, he used the maximum legal limit of real whisky (5%). The company also charged 350 yen for a 500ml bottle, while other companies were charging 330 yen for a 640ml bottle. So even within the Grade 3 whisky world, Taketsuru did his best to pay respect to the whisky.
Nikka hits their stride
The strategy worked. As the company grew larger and larger, Taketsuru was able to surround himself with experts in accounting, sales, and management. In August 1952, the name of the company was changed from "Dai Nippon Kaju" to "Nikka Whisky," since it was a whisky company through and through. The headquarters moved to Tokyo as well, and they built a bottling plant in Azabu, also in Tokyo.
Japan's whisky market was beginning to mature. In 1953 the Grade 3, 2, or 1 system was replaced with Grade 2, 1, and "Special Grade" system. The fierce competition in the industry remained focused on Grade 2, and in 1954, the maker of "Tommy Whisky," Tokyo Jozo, was bought out. Nikka Whisky themselves were "bought out" from a pure stockholding standpoint – by Asahi. Kaga, one of the original investors that put up the first capital for Taketsuru, gathered all the original investors and they all decided to sell to Asahi. As a result, Asahi owned more than 51% of the Nikka Whisky, effectively bringing the company into what is today the Asahi Holdings Group. From the very beginning, Asahi let Nikka Whisky remain independent, sending only one executive who was not involved in production. By 2001 Asahi had finally managed to gather up all outstanding stock, and the company is today a fully-owned subsidiary of Asahi Holdings.
Back to the 1950s. Nikka Whisky remained competitive thanks to the introduction of their first whisky in a round bottle, nicknamed the "Nikki." It was released on September 1, 1956. Other products released around the same time include 1955's Gold Nikka for 2000 yen, and 1956's Black Nikka for 1500 yen. Nikka Whisky became Japan's 2nd biggest whisky company in 1957 — it still holds this position today. Between 1954 and 1959, the price of whisky in Japan increased five-fold.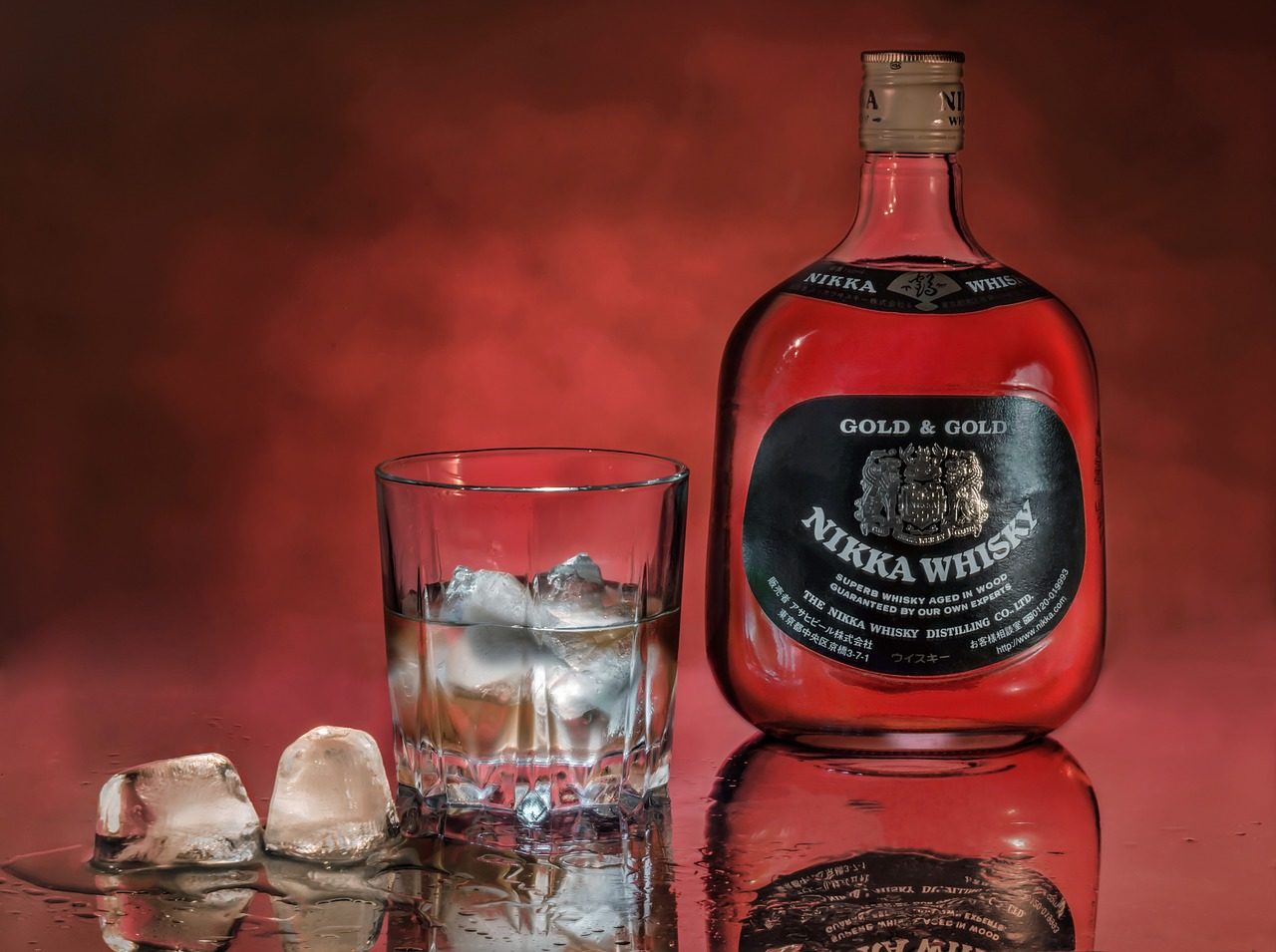 "This was Japan's first post-war whisky boom," Taketsuru recalls. Bars serving Grade 2 whisky were popping up left and right, and it was popular with young people as well. "Grade 2 whisky at the time used only 5% actual whisky, which is unique to Japan, and not what I think about when I think of whisky. But there was demand for it due to the consumer revolution, economic expansion, and quality of life at the time. However, Grade 2 whisky's level of permeation into society was without a doubt a necessary step for Japan to proceed to the next step up in quality."
Rita Passes
That step up came in 1960. The Ministry of Finance moved to amend the law, and on April 1, 1962, Grade 2 whisky went from containing under 5% real whisky to containing under 10%. Grade 1 whisky had to be between 10% and 20% real whisky.
"But the law still allowed for whiskies that didn't contain any whisky at all," Taketsuru writes. "While I was quite dissatisfied about that, slowly, things were moving towards my ideal. I think that the Japanese whisky industry would be more advanced if it never had the Grade system." Taketsuru's wish wouldn't come true until 1989, ten years after his death, when the Grade system was abolished. It was replaced by the abv-based tax system that remains today.
Rita passed away in 1961. "She married me while I was doing study abroad, came all the way to mysterious Japan with me. I feel sorry that she was younger than me but passed before me. I get choked up when I think, had she married an English person instead, her fate would have been quite different," Taketsuru reflects.
Taketsuru's grandson revealed in 2014 that his grandfather's dying words were "just don't have an international marriage." This wasn't his condemnation of the concept — instead Taketsuru felt like he placed quite a burden on Rita, all the way to the end.
During WW2, Rita had some restrictions solely because she was from the UK. One time we got sent back to Yoichi from Hakodate to Tokyo. They wouldn't let us on mainland Japan. The radio in her room was also inspected, under suspicion that she was using it to send secret encrypted messages.

There aren't many foreigners that become as Japanese as Rita. She was good at cooking Japanese food, and even making Japanese pickles. Perhaps because she spent so long in Japan, she started thinking like a Japanese person too. When Rita's mother died and they split up the inheritance, Rita declined it since despite being the eldest daughter, she hadn't taken care of her. She took some of the inheritance from her aunt's death and built a kindergarten.

I was sad about it for quite some time, as my wife was all the more dear to me for coming to Japan during the Taisho era and trying her best to become Japanese, from food to habits. I was finally able to calm down when I started to think to myself, 'I'll die eventually, so our fates will be the same.' In 1965, I bought a site on top of a small hill that overlooks the Yoichi Distillery, and put our graves there.
Rita's legacy certainly continues today. Rita Kindergarten is still in operation, the road from Yoichi station to the Yoichi Distillery is nicknamed "Rita Road," and her grandson operates the Rita Foundation.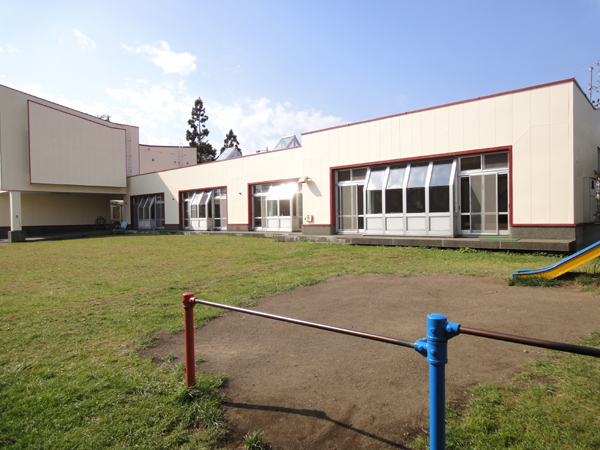 Hi there! I created and run nomunication.jp. I've lived in Tokyo since 2008, and I am a certified Shochu Kikisake-shi/Shochu Sommelier (焼酎唎酒師), Cocktail Professor (カクテル検定1級), and I hold Whisky Kentei Levels 3 and JW (ウイスキー検定3級・JW級). I also sit on the Executive Committees for the Tokyo Whisky & Spirits Competition and Japanese Whisky Day. Click here for more details about me and this site. Kampai!