The Kinmon Akita Sake Brewery has revealed some aged sakes due out on December 17th that supposedly have a whisky finish. This, combined with the long maturation of 10 to 30 years — ultra long for sake — should bring about some rather unique flavors.
Now, I briefly addressed aged sakes back when that Akashi Sake Cask whisky was announced. In that article I said that the vast majority of sake isn't aged for any significant amount of time. And while I stand by that statement–not that I have any actual data in front of me, it's just based on what I see around town–it's now appropriate to bring up Koshu: aged sake. Per Japan's National Tax Agency definition, any sake from last season or older falls under the "Koshu" category. But for the most part it's aged at least 3 years. 5 years is considered really old.
Then you have a handful of breweries like Kinmon here that just blow the lid off the entire concept. Their 10 year Yamabuki sake has won some International Wine Challenge medals, but perhaps more famously some of their 1988 koshus have recently been bottled for Michelin-starred Parisian restaurants L'Atelier Joël Robuchon, Alain Ducasse, and Yannick Alléno. 1988… that's a 30 year old sake!
They'll be introducing three new "whisky finish" sakes on December 17th that range from 10 year to 30 years old, and go for 5000 to 50000 yen. At 20% abv, they can even be stored at room temperature. The notes describe it as having a spicy nose of cardamom yet with the thick mouthfeel, bitterness, and umami of sake.
Sure, we've seen our share of aged shochus. But I suppose this is the first sake that is playing the aged whisky angle. We are definitely missing an important detail at the moment: what exactly is a "whisky finish" for sake? Do they actually mature it in an ex-whisky cask for a while? Is it somehow mixed with whisky? Or is this all just marketing BS, trying to cash in on the Japanese whisky craze? Hopefully more details will come along soon.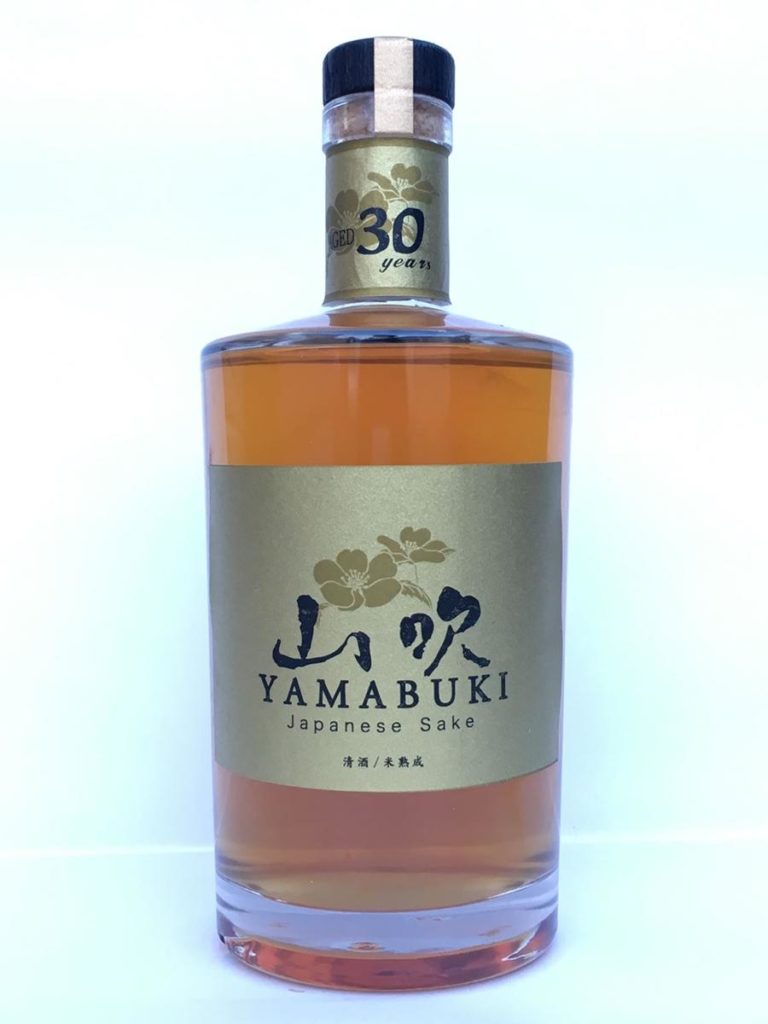 Hi there! I created and run nomunication.jp. I've lived in Tokyo since 2008, and I am a certified Shochu Kikisake-shi/Shochu Sommelier (焼酎唎酒師), Cocktail Professor (カクテル検定1級), and I hold Whisky Kentei Levels 3 and JW (ウイスキー検定3級・JW級). I also sit on the Executive Committees for the Tokyo Whisky & Spirits Competition and Japanese Whisky Day. Click here for more details about me and this site. Kampai!