Nikkei reports that Okayama's Tenmaya department store is teaming up with the Okayama Distillery to do a single-cask whisky release over the course of the next decade. Tenmaya will celebrate their 200th anniversary in 2029.
The plan is for the Okayama Distillery to release 100 bottles of the new pot on January 2, 2019, to celebrate Tenmaya's 190th anniversary. Then, in 2024, they'll release another 100 bottles. Finally, the remaining whisky will be released in 2029–aged for 10 years by that point–for Tenmaya's 200th anniversary.
In a trend that seems more and more common these days in Japanese whisky, Okayama Distillery's is another local one: it's made using barley from only Okayama prefecture and their cask are 100% Japanese Mizunara.
I suppose it's not very often that companies reveal their private casks before they've reached maturity, but here we are. The bottles will only be sold at Tenmaya.
As one of Japan's smaller distilleries, the Okayama Distillery has trickled a very limited number of bottles of "Okayama Japanese Single Malt Whisky" to the public from 2017. Their whisky is aged 3-5 years. Each lottery is for only 30 bottles at a time! Even if you win the lottery though, it's 15000 yen for the bottle. Pretty ambitious…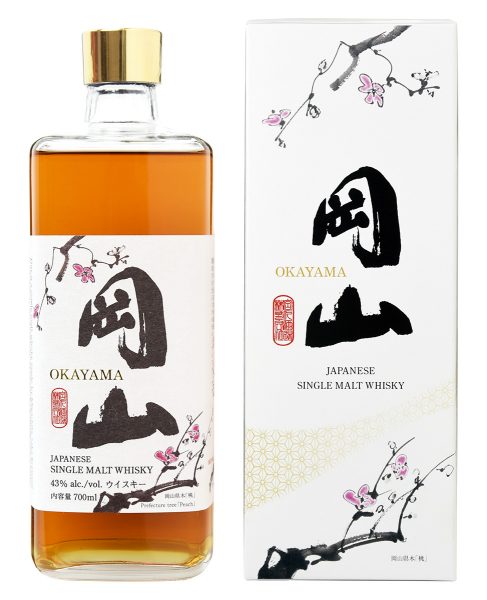 Hi there! I created and run nomunication.jp. I've lived in Tokyo since 2008, and I am a certified Shochu Kikisake-shi/Shochu Sommelier (焼酎唎酒師), Cocktail Professor (カクテル検定1級), and I hold Whisky Kentei Levels 3 and JW (ウイスキー検定3級・JW級). I also sit on the Executive Committees for the Tokyo Whisky & Spirits Competition and Japanese Whisky Day. Click here for more details about me and this site. Kampai!