2018 marks a century since the founder of Nikka Whisky, Masataka Taketsuru, set out on a journey that would alter the history of Japanese whisky. Based primarily on his serialized autobiography originally published in Nikkei in 1968, Part Four features romance, death, and whisky blending. Click here to read previous entries in this series.
Rita Cowan
"I was attracted to Rita immediately. In Rita's case, she later told me that at first she felt compassion for me, studying on my own. Compassion which later turned into romance," Taketsuru writes.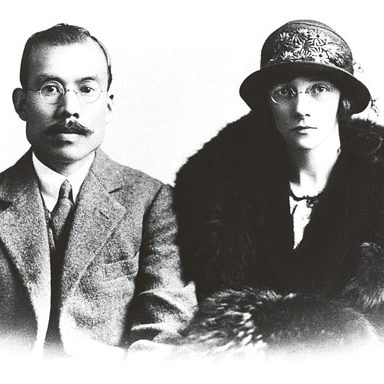 The two would meet again a few weeks later; this time both Ella and Rita showed up at the university. Taketsuru was invited to the Cowan residence again, and from then on became a regular visitor. On his trip to Bordeaux in August 1919 to learn about winemaking, Taketsuru brought back a bottle of French perfume for Rita as a gift. "She was so happy that she returned the favor with a collection of poems by Robert Burns," he recalls.
That year, Taketsuru received an invitation to spend Christmas at the Cowans' residence. The Christmas pudding is a British tradition going back to the 14th century. At least for the Cowans, this tradition involved putting both a six pence coin and a sewing thimble in the pudding. The receiver of the six pence was destined to get rich (male or female), and if a girl received the thimble, it meant she will make a good wife [ed: though the "spinster's thimble" may mean something else in other families]. If a boy receives the six pence, and a girl the thimble, it means they are destined to be married. As luck would have it, that's exactly what happened to Taketsuru and Rita that year. "Our feelings for one another were growing," recalls Taketsuru. "But, we hadn't actually gotten to the point of saying it out loud yet."
After Christmas, back in Rothes, Taketsuru got to experience the whisky he distilled the previous year, after it spent a year maturing. He recalls: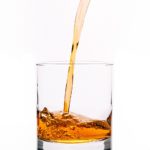 "The whisky that we distilled ourselves a year ago was slowly getting a hint of color, getting more whisky-like. The maturation, spending a year inside an antique cask, was deepening it. I remember being so happy about experiencing the mysterious relationship between time and maturation." Though he had been on the verge of having a nervous breakdown from homesickness and stress, "that all mysteriously went away."
In May of 1920, a letter arrived for Taketsuru that would elevate his spirits even higher. Rita and her sister Lucy were planning on stopping by to visit him during their trip to the Highlands. With the whisky season already complete, Taketsuru left Rothes to join the two sisters in Glasgow to begin their trip. Taketsuru writes of it:
Towards the end of June in Scotland, you begin to hear the sounds of bagpipes being played here and there. This is in preparation for summer competitions, where teams of kilt-wearing men march to the sounds of bagpipes. It's similar to Bon-odori in Japan. That trip was fun, being surrounded by the sounds of bagpipes and the two women, Rita and Lucy. Going through Iverness we visited Fort Augustus at Loch Ness, stopped by Arthur's Castle, and headed south.
On the final leg of the trip, the two finally expressed their feelings for one another on the shores of Loch Lomond. When Taketsuru proposed, Rita accepted on the spot.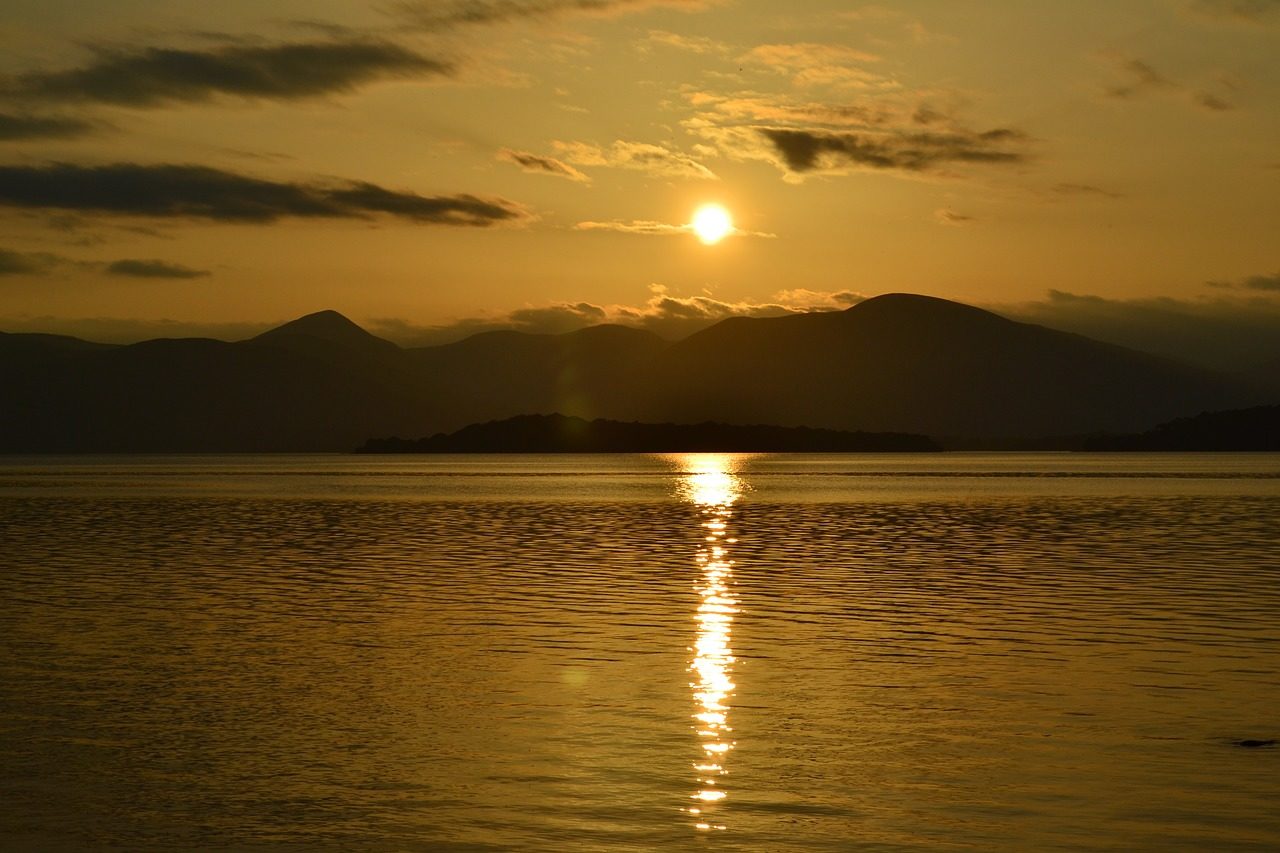 Their happiness was unfortunately dampened quite suddenly. In the summer of 1920, while Taketsuru was in France again learning about winemaking, Rita's father passed away. The good doctor was seen by many in the town as a second father, as he was willing to help anyone at any time day or night, and would drive himself to the patient. But the sleeplessness and overwork piled up, and he suddenly passed away.
"We had figured that her father, the Japanophile, would have approved for Rita and I to be married. But before we could tell him about our plans, he passed away. Rita and I both felt really sad and dejected."
Days in Campbeltown
With his month in France behind him, upon returning to Glasgow, Professor Wilson summoned Taketsuru. Wilson's friend, Dr. Innes* of the Campbeltown Distillery, had agreed to take Taketsuru on as a pupil. Dr. Innes was particularly interested in the koji used to make nihonshu, something Taketsuru had experience with from his childhood. With Prof. Wilson's blessing, Taketsuru immediately agreed to go. Dr. Innes was not only an authority on whisky, but also a famous blender.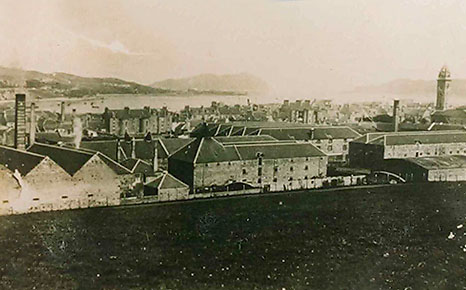 Campbeltown lies southwest of Glasgow. Today it's a town of around 5000 people, situated at the tip of the Kintyre peninsula. It's also one of Scotland's five distinct Scotch regions. Taketsuru describes there being 15-16 distilleries in this small town, but since his day it peaked to 30 distilleries. Today there are only four.
Dr. Innes and Taketsuru quickly developed a good relationship. Dr. Innes sourced koji starter from Japan, and Taketsuru showed him how to use it with rice. The doctor was interested in making alcohol via saccharization activated by koji from a scientific perspective. Taketsuru writes: "He was also happy to have someone around that he could have an academic conversation with. He would constantly ask for my opinion, 'Taketsuru, what do you think?"
It was around this time that Campbeltown malts were starting to be considered too heavy to be blended with grain whiskies to make a blend. Blenders had begun to shy away from anything from Campbeltown. With this in mind, Dr. Innes had set out to make a lighter malt that would work well in a blend. The laboratory had collected malts from throughout Scotland, as well as grains, and the doctor was devoting nearly all his time to finding the right blend.
Here, at Campbeltown, I was able to learn in an academic way and practice blending. Both of these styles of learning were different from how I had learned under the craftsmen of Rothes. All in all, after those six months, I felt like I was finally ready, given that I was able to put an academic and physical perspective on what I had learned during my hands-on experience at Rothes. I was finally confident in my ability to make whisky, and began to see the path forward.
Taketsuru would visit Campbeltown again later in his lifetime, after WW2. Little remained of what was around 20 years earlier. Only two distilleries were operating at the time. Dr. Innes was unable to save Campbeltown's whisky industry. "I remember feeling like I was able to see the end of the struggle between nature and whisky," he comments.
After six months learning blending and more from Dr. Innes, Taketsuru had only one thing left to learn: how to make grain whisky.
*I've been unable to locate any English sources to confirm the spelling of his name — Taketsuru calls him "イネー博士" in Japanese. If anyone knows for sure, please comment! `Update 2019/8/26: Dr. Innes is the correct spelling — this has been updated per our reader's (and relative of the man himself) comment below. 
Hi there! I created and run nomunication.jp. I've lived in Tokyo since 2008, and I am a certified Shochu Kikisake-shi/Shochu Sommelier (焼酎唎酒師), Cocktail Professor (カクテル検定1級), and I hold Whisky Kentei Levels 3 and JW (ウイスキー検定3級・JW級). I also sit on the Executive Committees for the Tokyo Whisky & Spirits Competition and Japanese Whisky Day. Click here for more details about me and this site. Kampai!