Lots and lots of chuhai still coming in time for summer! Pretty much all of these are summer-only. So if there's a specific one you like, stock up! Amazon.jp usually sells by the case.
Sapporo
Sapporo is hastily adding another new limited edition flavor to their Rirakusu line of female-friendly strong chuhais: Orange Vinegar. It starts shipping on June 12, 8% abv like the rest of the series. Speaking of which, Sapporo can't keep these on the shelves: they sold 210,000 cases within a week of release. Their target for the year is 1mio cases, so in only a week they got 20% of the way there. Nice!
Kirin
The newest Tabisuru Hyoketsu flavor is Apple Ginger. This series has now been going strong for a year, and Apple Ginger is the first season-limited release. This one is supposed to resemble a Moscow Mule. But at 4% abv, that's an awfully weak one. Drops on May 22.
Suntory
Asahi
We again get Mogitate Oroblanco! 9% abv and only available from May 8 until the end of July. This flavor was previously available from November until January, so it must have been doing quite well for Asahi to bring it back so quickly.
Two new "Japanese summer" flavors in the Asahi Chuhai Kajitsu no Shunkan ("fruit moment") line: Ibaraki Andes Melon and Aomori Apricot. Both 4% abv. Surprisingly, Ibaraki prefecture actually puts the most melons of any prefecture in Japan — more melons than even Hokkaido, despite the latter being more famous for them.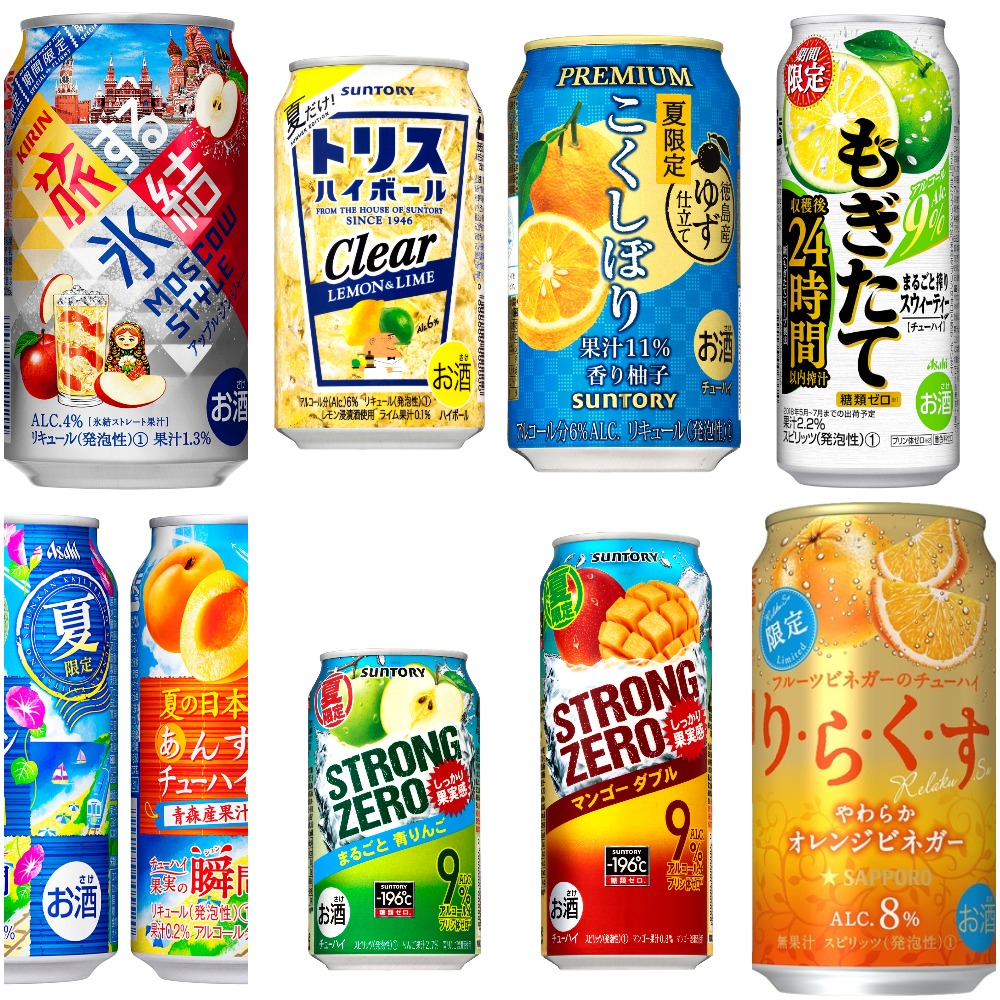 Hi there! I created and run nomunication.jp. I've lived in Tokyo since 2008, and I am a certified Shochu Kikisake-shi/Shochu Sommelier (焼酎唎酒師), Cocktail Professor (カクテル検定1級), and I hold Whisky Kentei Levels 3 and JW (ウイスキー検定3級・JW級). I also sit on the Executive Committees for the Tokyo Whisky & Spirits Competition and Japanese Whisky Day. Click here for more details about me and this site. Kampai!