I think Japan skipped spring this year. In this edition of Chuhai Watch we've got lots of new fruity chuhais coming soon to push you right into early summer!
Suntory
Kirin
Sumomo is also known as Japanese plum. There's a new Hyoketsu that uses the fruit coming on May 29: Kirin Hyoketsu Yamanashi Sunny Sumomo. They've spent 2 years working with local farmers to make this one happen! 4% abv.
Another summer-only flavor, Hyoketsu Strong Kiwi comes along May 8th. 9% abv here!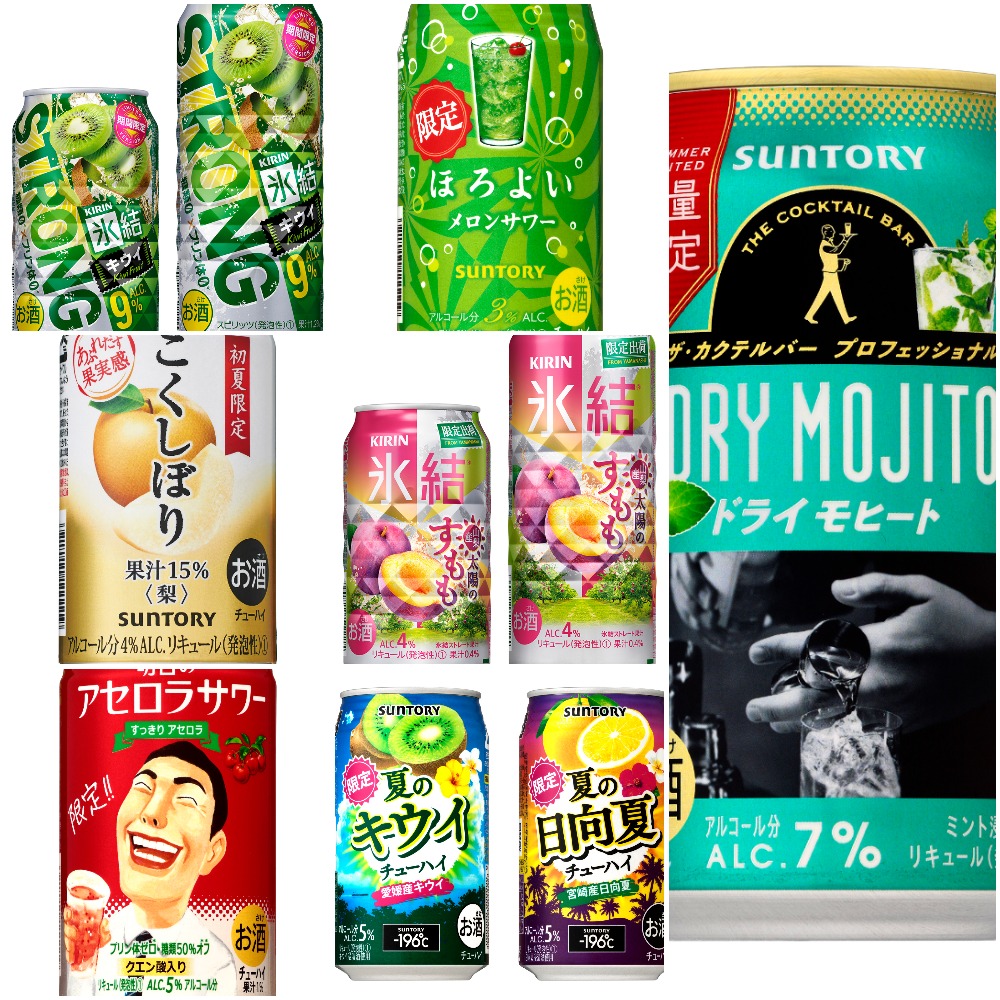 I'm Whiskey Richard, and I am the founder of nomunication.jp. I've lived in Tokyo for over a decade, and I am a certified Shochu Kikisake-shi/Shochu Sommelier (焼酎唎酒師), Cocktail Professor (カクテル検定1級), and I hold Whisky Kentei Level 3 (ウイスキー検定3級). Click here for more details about me and this site. Kampai!