Hombo Shuzo's Shinshu Distillery is breaking up some more decades-old casks for another Komagatake release. This one is the "Single Malt Komagatake Aged 27 Years." There have been a couple other whiskies out of Shinshu with the same age statement, and they look to be around the same price range. Here we have a blend of four different casks:
American White Oak #382 from 1986
Sherry #327 from 1986
Sherry #570 from 1988
Sherry #1068 from 1990
Tasting notes indicate that it's a rich with plum, apricot, and vanilla, and it's "plenty complex" all the way to the finish. 46% abv at 700ml.
The 1246 bottles of this are being sold via a lottery on Mars' Rakuten Shop, each going for 73,440 yen after tax. It ships on April 3, so winners shouldn't need to wait too long!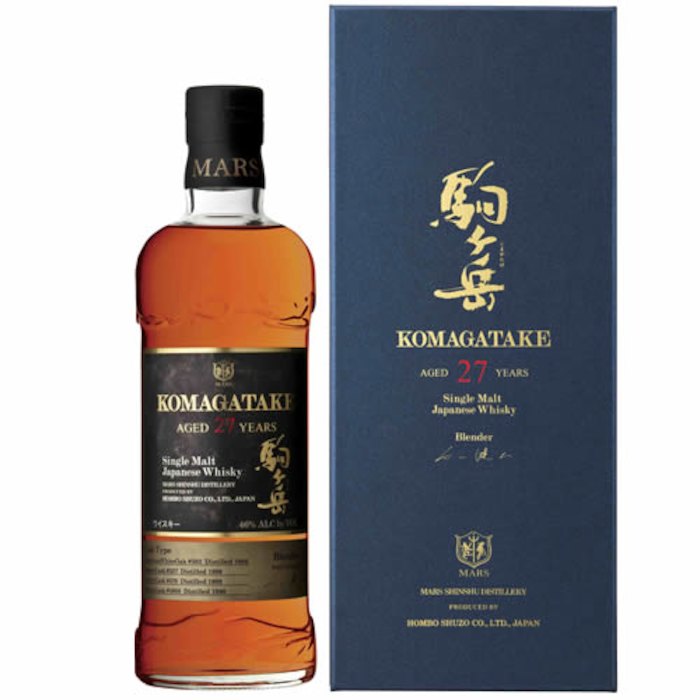 I'm Whiskey Richard, and I am the founder of nomunication.jp. I've lived in Tokyo for over a decade, and I am a certified Shochu Kikisake-shi/Shochu Sommelier (焼酎唎酒師), Cocktail Professor (カクテル検定1級), and I hold Whisky Kentei Levels 3 and JW (ウイスキー検定3級・JW級). Click here for more details about me and this site. Kampai!