The latest release from Mars Whisky is upon us, Single Malt Komagatake Yakushima Aging. As the name indicates it's aged on the small island of Yakushima, a UNESCO World Heritage site and rainforest off the coast of Kyushu. Even though it's only aged 3 years the tasting notes list a strong woody aroma and sweet cinnamon flavor. It's 59% abv and 700ml.
This one is being released via a lottery system, with the drawing to take place on December 25. Winners can purchase one of 1140 bottles for 9720 yen. Sign up for the lottery via the product page. Good luck!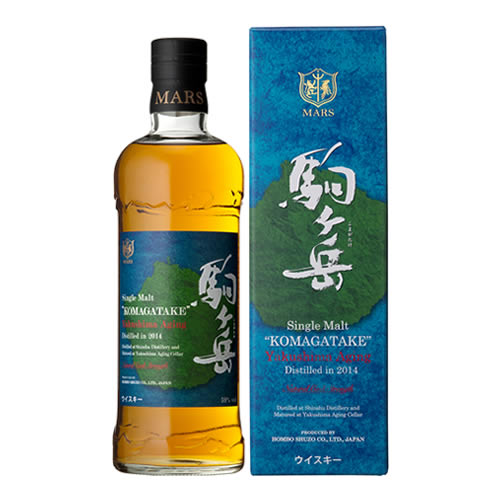 I'm Whiskey Richard, and I am the founder of nomunication.jp. I've lived in Tokyo for over a decade, and I am a certified Shochu Kikisake-shi/Shochu Sommelier (焼酎唎酒師), Cocktail Professor (カクテル検定1級), and I hold Whisky Kentei Levels 3 and JW (ウイスキー検定3級・JW級). Click here for more details about me and this site. Kampai!