A core trend in modern shochu is the growth of an aromatic style characterized by fruity, elegant aromas. Perhaps the most well-known example is Daiyame, from one of Kagoshima Prefecture's major shochu distillers, Hamada Syuzou. Established more than 150 years ago, Hamada Syuzo has created a sweet potato shochu with a distinct lychee aroma. This modern take is gaining popularity across Japan within a whole new market segment.
Hamada Syuzou released Daiyame 40, a version especially for the overseas market, in 2021. The company plans to use it to break into the expanding global distilled spirit market by targeting consumption through bartenders and mixologists, sommeliers, world spirit fans, and local-favorite bars and restaurants, as clearly demonstrated by the product planning behind Daiyame 40. It manages to preserve the lychee aroma created through the company's original processes, while bringing the alcohol content up to the global spirits standard of 40% ABV. This is to gear it more for cocktail consumption, in addition to the common domestic serving styles such as on the rocks or neat.
Text: SHOCHU NEXT
Translation: Jim Rion
This article was originally posted in Japanese on shochu-next.com. It is translated and posted alongside the photos on nomunication.jp with express consent.
The result seems to be headed for success. Since its release, Daiyame 40 has taken a number of international awards. In 2022 alone, it took gold at the International Wine & Spirit Competition, double gold at the San Francisco World Spirits Competition, and gold at the International Spirits Challenge.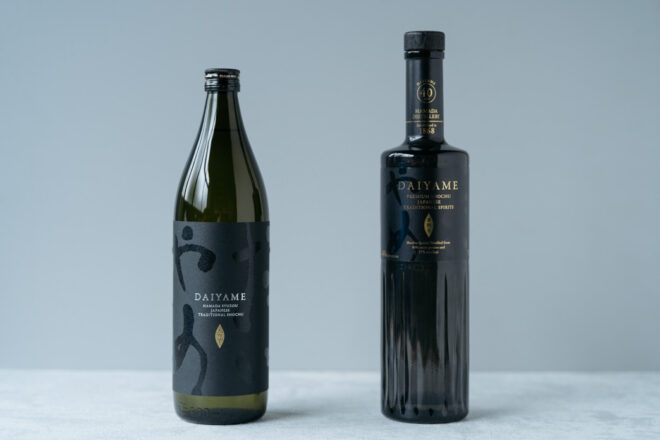 This last June, Hamada Syuzou offered an online promotional event targeting Taiwan. We spoke with Kazuhito Shimozaki from Hamada's marketing section about the response to the seminar and the company's future international development plans.
Acting now for future change
Our editors also joined the June Taiwan seminar. We were all impressed at how Hamada didn't just focus on Daiyame 40, but also discussed other labels like Kaido and Sekitoba, and added some discussion about traditional shochu itself.
Kazuhito Shimozaki: Our overseas-only label Daiyame 40 has been on the market for about two years now, and sales have grown steadily since its release. At the same time, though, awareness of shochu as a class hasn't penetrated at all. So, we used this seminar as an opportunity to explain honkaku shochu (Japan's legally designated class of traditional, single-distilled shochu) by comparing it to international spirits like Taiwanese kaoliang or Korean soju.
Shochu Next: What kind of attendees did you see at this Taiwanese seminar?
There were 30 people from seven Taiwanese companies, and representatives from 11 Japanese media companies.
Daiyame 40 is currently actively selling in Asian countries including Taiwan, China, Thailand, and Singapore. We had actually planned to hold a similar seminar for China, but that fell through due to the extended lockdowns there.
China is overwhelmingly our top market in terms of export values, but Taiwan has seen shochu imports grow 150% year-on-year. It's growing fast and is already one of the top five global export markets for Japanese liquor. Taiwanese consumers really understand Japanese culture, and they already have a deep-rooted culture of drinking distilled spirits with meals. It's not a market we can ignore.
What are the trends for Hamada Syuzou's brands in Taiwan?
I get the impression that Daiyame and Sekitoba are both popular drinks, with younger drinkers increasingly choosing the Daiyame brand. These consumers are very conscious of authenticity and are curious about Japanese culture. Drinking culture in general there is also changing, with popular bars even breaking into the world's top 50. The other day, a fine dining reservation-only restaurant in a newly renovated Western-style building approached us for a new relationship. This is a restaurant serving the local upper class saying they want to start carrying honkaku shochu.
Many Japanese media outlets picked up your seminar, including (national broadcaster) NHK.
Shochu news inside Japan has been mostly negative for the last few years, focusing on rising prices, the shrinking domestic market, or the sweet potato blight. With all that, I got the sense that distillers like us searching for international sales channels will draw some attention.
Do you have any concrete plans for expanding beyond Asia?
We plan to start exporting to the United States next year and are considering seminars and events for North America and Europe. Licensing requirements for selling distilled spirits in the US are extremely strict, and we're having trouble finding partners, so it's taking a lot of time.
Most recently, in July, we joined Imbibe Live 2022, the United Kingdom's largest drinks industry event. This year, we're looking to expand awareness there even more with help from local bartenders.
Are you keeping an eye on other shochu producers' efforts are international expansion?
Of course we are! We know several other distillers are selling products aimed at export, and some whiskey makers are starting to produce shochu in the United States. We consider these positive moves and hope that all these companies' efforts help raise shochu awareness.
Currently, exports are facing headwinds from all kinds of wide-ranging issues. What's your outlook for the future?
On top of the COVID-19 pandemic, there is now the invasion of Ukraine causing turmoil, and the cost of containers is continuing to go up. Logistics is a huge problem, and product is backing up. One lucky thing is that spirits like shochu don't deteriorate if they stay in storage.
We're not just going to sit around waiting for the logistics situation to improve, though, and we're hoping to get help from the government and JETRO to get more of our message out there.
Gauging shochu's potential in Taiwan with help from those on the ground
Shochu Next also spoke to two attendees at Hamada Syuzou's seminar
The first was Sake Samurai Kenny Yang, the CEO of Japanese food and beverage importer Syugei Trading.
There are many diverse ways to drink shochu, so you can enjoy it from the beginning of a meal to the end without getting bored. Daiyame 40 has a delicate sweet aroma like lychees, and the flavor is accessible even to people who have never tried shochu.
Currently, Japanese dining bars in Taiwan mostly focus on sake and beer. There are very few shochu choices, and I never see staff that can explain it properly. So, on-trade presentation is going to be essential for expanding Taiwan's shochu market. I'd like to see information from the distillers about the flavors and recommended pairing ideas for each label.
But the price is a huge issue. Currently, shochu is taxed at 40%. Making the price more reasonable will help improve on-trade penetration.
Sake Samurai Kenny Yang, CEO, Syugei Trading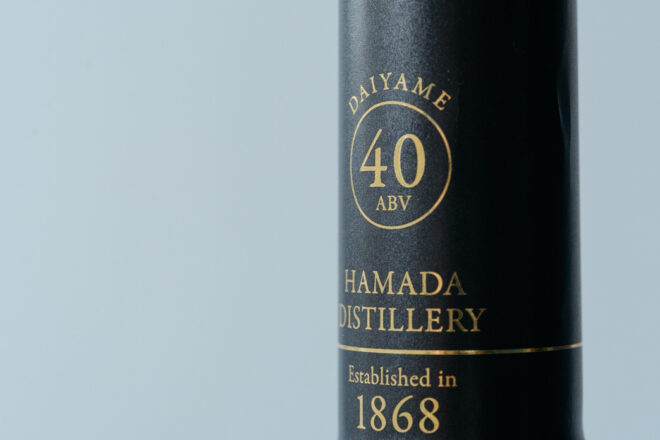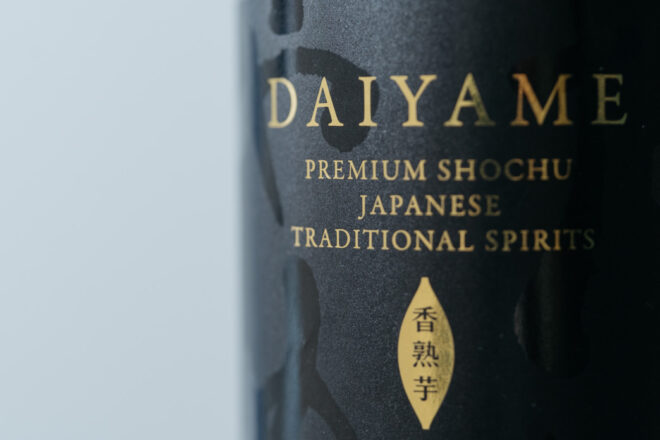 The second is Kazuhiko Ono, head of the Food Division at USE Electronics, a company that handles electronics and industrial equipment, as well as food and beverage products. USE Electronics is an authorized importer of Daiyame and Diayame 40 into Taiwan.
Shochu doesn't have much recognition as a liquor option among the people of Taiwan. Most of the shochu fans there learned about it in Japan, so many people drink it straight or on the rocks.
But Taiwan is a major whisky market, and many people enjoy the traditional spirit kaoliang, so I think there is a real opportunity for another distilled spirit like shochu to gain market share. I feel those chances are greatest for aromatic spirits like Daiyame 40, ones with higher alcohol content of around 40% ABV, and barrel-aged drinks aimed at whisky lovers.
Daiyame 40's design is also revolutionary. You'd be shocked at how many Taiwanese drinkers complain that traditional Japanese shochu labels look too old-fashioned. Those same people love Daiyame 40's black bottle and English-language label and think it makes a cool impression. Many also find sweet potato shochu's usual smell unpleasant, so the lychee aroma is a refreshing change, and many young women have said they find it highly drinkable. It has already surpassed shipping volume of our decade-long top selling product, and is our number one seller in the shochu category. I feel like it's the kind of hook that could help break open the Taiwan shochu market.
Kazuhiko Ono, Food Division, USE Electronics
Taiwan is still mostly unaware of shochu, but it appears that niche-value itself may become a strength with the right kind of reception.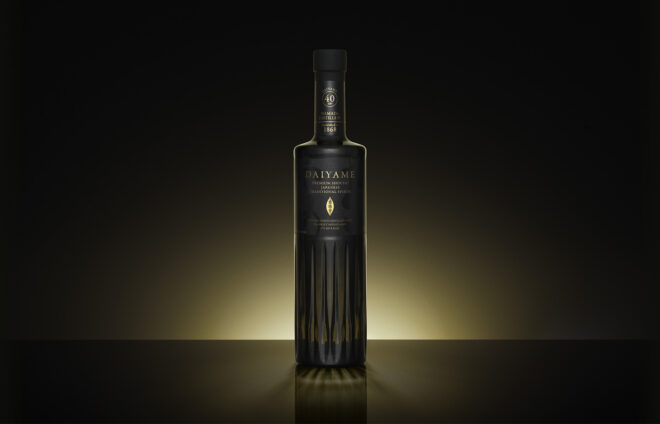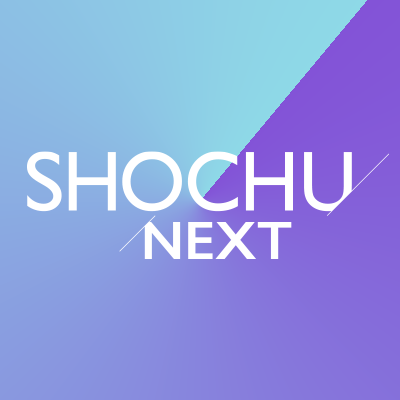 SHOCHU NEXT is media to maximize your enjoyment of craft shochu and other Japanese craft spirits.
We tell the world about Japan's gift to spirits: shochu.