Courtesy of our friends at the TTB, word comes of a new series of Nikka Whisky releases called "Nikka Discovery." The first two entries are a non-peated Yoichi and a peated Miyagikyo.
A
t first glance, Nikka Discovery appears to be Nikka's answer to Suntory's
ESSENCE of SUNTORY WHISKY
series. But as of this writing, Nikka Discovery hasn't been mentioned anywhere in Japanese-language media. So I have no idea if it's a worldwide thing, or solely for the US market.
In any case, the first two bottles sort of reverse the profiles that you might expect of Nikka's two whisky distilleries.
Single Malt Yoichi Non-Peated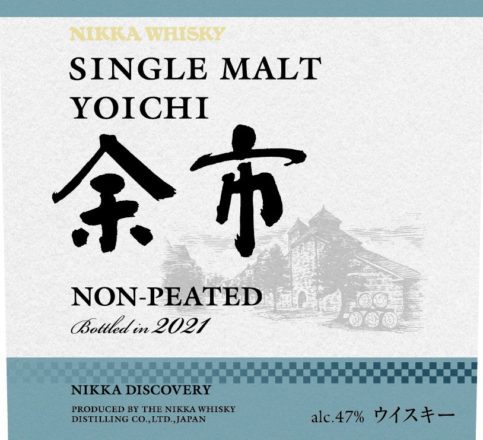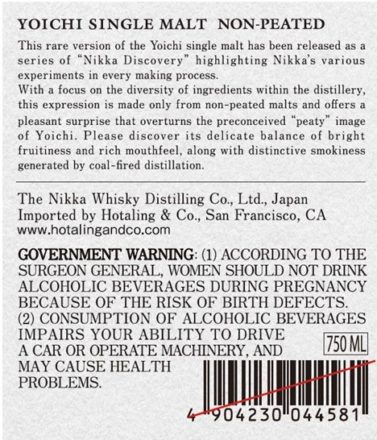 They're giving us a non-peated Yoichi, with a "delicate balance of bright fruitiness and rich mouthfeel, along with distinctive smokiness generated by coal-fired distillation." So it's smoky but not peated. Color me intrigued!
Single Malt Miyagikyo Peated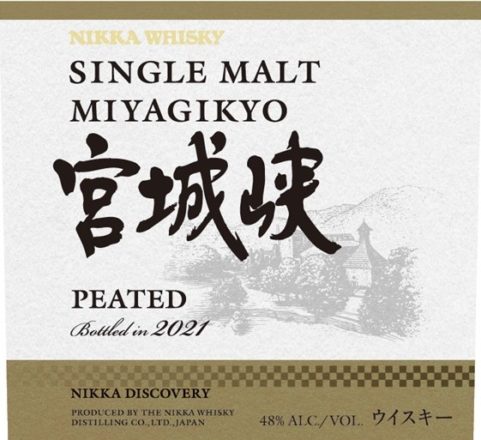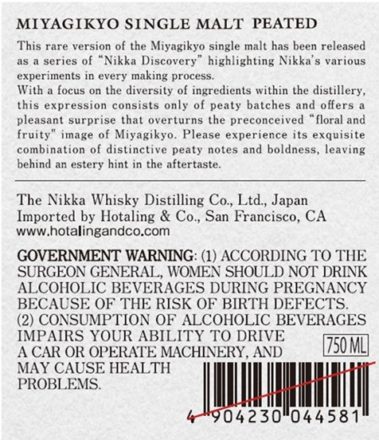 Next is the peated Miyagikyo, with a "distinctive peaty notes and boldness, leaving behind an estery hint in the aftertaste," which is certainly a departure from the more lighter, more fruity profile we generally expect of a Miyagikyo.
Obviously with just some TTB filings we're light on details, but hopefully we'll get an announcement from Nikka soon.
Hi there! I created and run nomunication.jp. I've lived in Tokyo since 2008, and I am a certified Shochu Kikisake-shi/Shochu Sommelier (焼酎唎酒師), Cocktail Professor (カクテル検定1級), and I hold Whisky Kentei Levels 3 and JW (ウイスキー検定3級・JW級). I also sit on the Executive Committees for the Tokyo Whisky & Spirits Competition and Japanese Whisky Day. Click here for more details about me and this site. Kampai!