Minami Shinshu-based VinVie normally makes cider, but they have now branched out into absinthe. Their new absinthe is called "Shinshu Absinthe Plain."
This first release is toned down on the anise, making it easier to drink. They mention only two other botanicals: wormwood and fennel. The base is a brandy made in Nagano prefecture, of Merlot and Cabernet Sauvignon, giving it a sweeter taste.  Of course, "plain" can mean anything when it comes to absinthe.
It's quite pricey at 7560 yen before tax for 500ml, but it's not like any of the other Japanese absinthes we've seen are cheap! This one weighs in at 55% abv.
"Plain" is the first in the series, so expect more soon from the Mashino vin Distillery!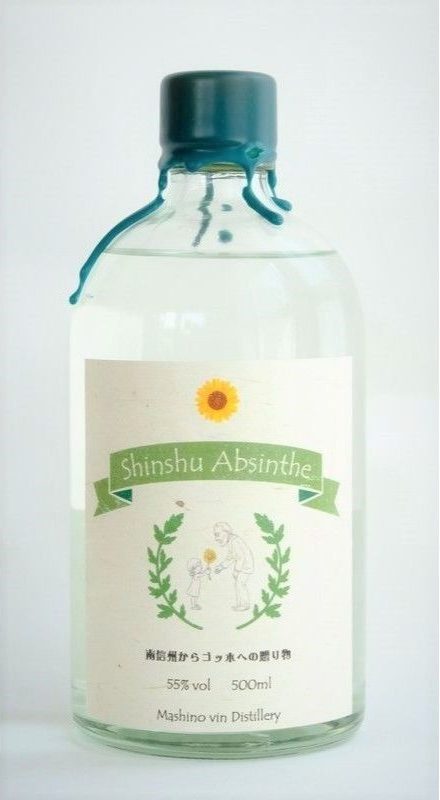 Hi there! I created and run nomunication.jp. I've lived in Tokyo since 2008, and I am a certified Shochu Kikisake-shi/Shochu Sommelier (焼酎唎酒師), Cocktail Professor (カクテル検定1級), and I hold Whisky Kentei Levels 3 and JW (ウイスキー検定3級・JW級). I also sit on the Executive Committees for the Tokyo Whisky & Spirits Competition and Japanese Whisky Day. Click here for more details about me and this site. Kampai!