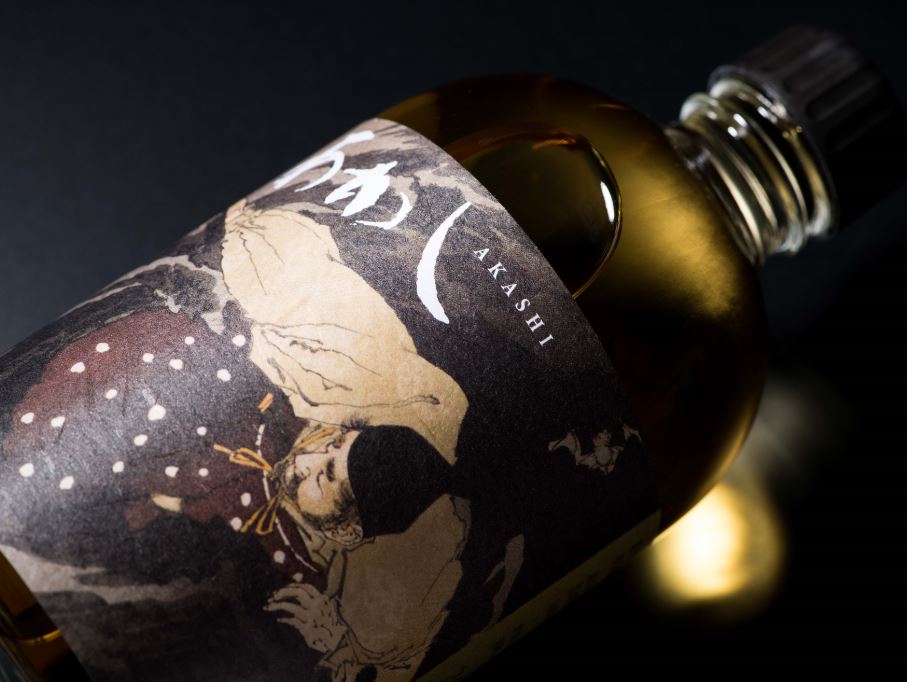 Publisher Shogakukan has announced the release of the ninth entry in "The Ghost Series" of Japanese whisky bottlings: Akashi 2015.
The Ghost Series of rare Japanese whiskies was launched by Japanese whisky expert Stefan van Eycken, who is also the editor of nonjatta.com and author of Whisky Rising: The Definitive Guide to the Finest Whiskies and Distillers of Japan. Both nonjatta.com and Whisky Rising are of course fantastic resources for those interested in Japanese whisky — I often refer to one or both when writing articles for this very site. This ninth entry in The Ghost Series is to commemorate Shogakukan's release of the Japanese version of Whisky Rising on November 22.
Looking back at previous releases in The Ghost Series, which was launched in 2013, the word "rare" doesn't really do them justice:
#1: Karuizawa 16yo
#2: Karuizawa 1995 18yo Single Cask #5022
#3: Hanyu 2000 14yo
#4: Karuizawa 1980 33yo
#5: Karuizawa Four Decades
#6: "People's Ghost" Ichiro's Malt Wine Wood Reserve Cask Strength
#7: Karuizawa and Kawasaki Time Slip
#8: Hanyu and Chichibu
Many of the above bottlings were only available in double-digit quantities — #2 for example only had 22 bottles total.
#9 changes that formula quite a bit. For starters, it's using whisky from Akashi's Eigashima Distillery for the first time. It was distilled in 2015, and bottled this year, meaning it's been matured for a rather short 3 years. But that maturation is in an ex-sake American white oak cask. As I highlighted when the distillery announced their Single Malt Whisky White Oak Akashi Sake Cask a few weeks back, these kinds of casks are extraordinarily rare. Finally, entry #9 will have 500 bottles offered by Shogakukan, so at least this release is in the hundreds of bottles rather than tens. It's bottled to 500ml, 61.5% abv.
Like previous entries, #9 features a label with Yoshitoshi's art from his Thirty-Six Ghosts series. Specifically, it looks to be this one.
Sales begin at 9:30AM JST on November 21 on Shogakukan's Pal-Shop. For 9500 yen after tax you can get just the whisky, or pick up both the whisky and Japanese translation of Whisky Rising for 13,036 yen.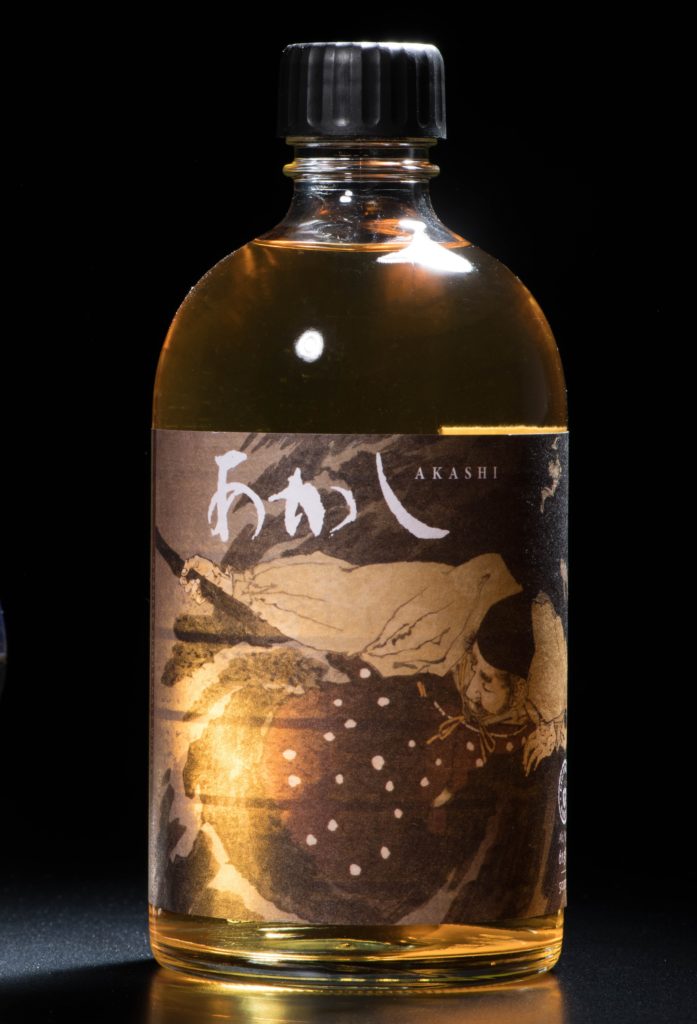 Hi there! I created and run nomunication.jp. I've lived in Tokyo since 2008, and I am a certified Shochu Kikisake-shi/Shochu Sommelier (焼酎唎酒師), Cocktail Professor (カクテル検定1級), and I hold Whisky Kentei Levels 3 and JW (ウイスキー検定3級・JW級). I also sit on the Executive Committees for the Tokyo Whisky & Spirits Competition and Japanese Whisky Day. Click here for more details about me and this site. Kampai!