Online retailer The Whisky Exchange and auction house whisky.auction are running a charity auction to benefit Plastic Oceans International, an organization dedicated to raising awareness of the impact of single-use plastic waste on the world's oceans. While the lots include some incredibly rare offerings like Glenfarclas 1967, Macallan 50yo, and Ardbeg 37yo, Japanese whisky fans should take note that a Karuizawa 50yo and Yoichi 1988 Single Cask will also be going under the hammer.
Japan is undoubtedly a major contributor to the problem of plastic waste in our oceans. Per a recent Nikkei report, Japan domestically produces some 9 million tons of plastic waste every year, where around 4 million tons of that is single-use plastic such as packaging, PET bottles, and plastic bags. 80% of that number comes from household waste. Plastic bags have specifically been targeted by Japan's Ministry of Economy, Trade, and Industry (METI), since Japan blows through a staggering 45 billion plastic bags per year. That's essentially a plastic bag, everyday, for every single person in the country. METI is aiming for a 25% reduction in disposable plastic waste by 2030, and part of that will be charging people for plastic bags at grocery stores and combinis.
The other elephant in our room here at nomunication.jp is of course the use of plastic straws in bars. London made waves with the announcement of an outright ban that could go into effect from next year, and New York is mulling similar rules as a result. While not without controversy, such bans should indeed help the world meet plastic waste reduction targets. I haven't seen any similar efforts here in Tokyo, inside or outside the industry. Off the cuff, though, I would say that Japanese bartenders rarely use any straws to begin with — even long cocktails generally don't have them here. Their use is pretty much limited to cocktails with frozen/crushed ice.
Getting back to the auction, Japanese whisky collectors have two items to be especially excited about. The first is a Karuizawa 50 year old, one of only two bottles, which is sure to go for an eye-watering sum. Back in 2015 a Karuizawa 50 set a record for Japanese single malt whisky at a price of around 14.3mio yen. And that was 2015! Given this auction is for charity, I could easily see the Karuizawa 50 topping 20mio yen. whiskyfun recently provided some tasting notes of this particular bottling, and gave it a stellar rating of 94/100. Of course, the Karuizawa Distillery itself used to be called the "Ocean Karuizawa Distillery," making this one especially relevant to the cause. This bottle was donated to the auction by The Whisky Exchange themselves.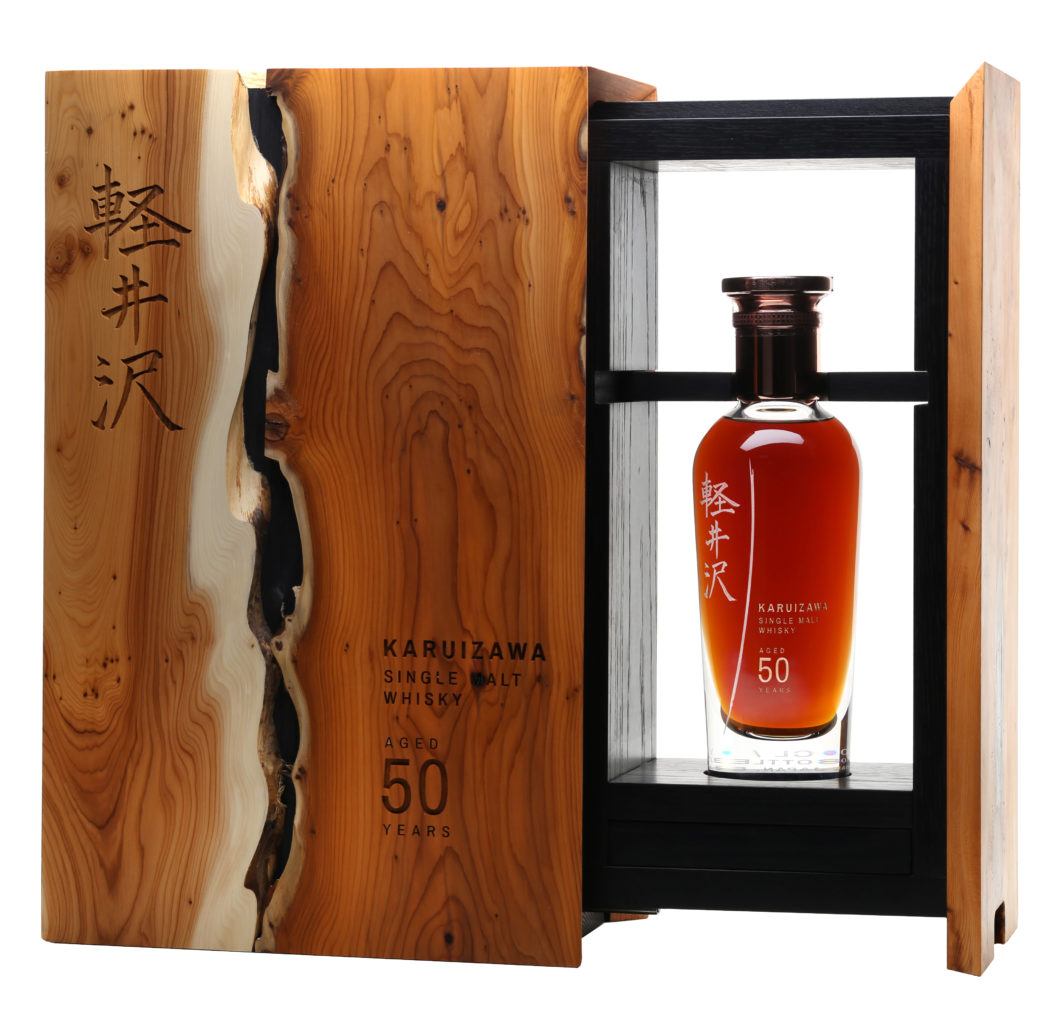 Next up is the Nikka Yoichi 1988 Single Cask, cask #100212. It was distilled in 1988 and bottled in 2013, making it 25 years old, and runs at 62% abv. These Nikka Single Cask bottles are becoming rarer and rarer by the day, so this is a great opportunity to get your hands on one. Nikka donated this bottle to the auction.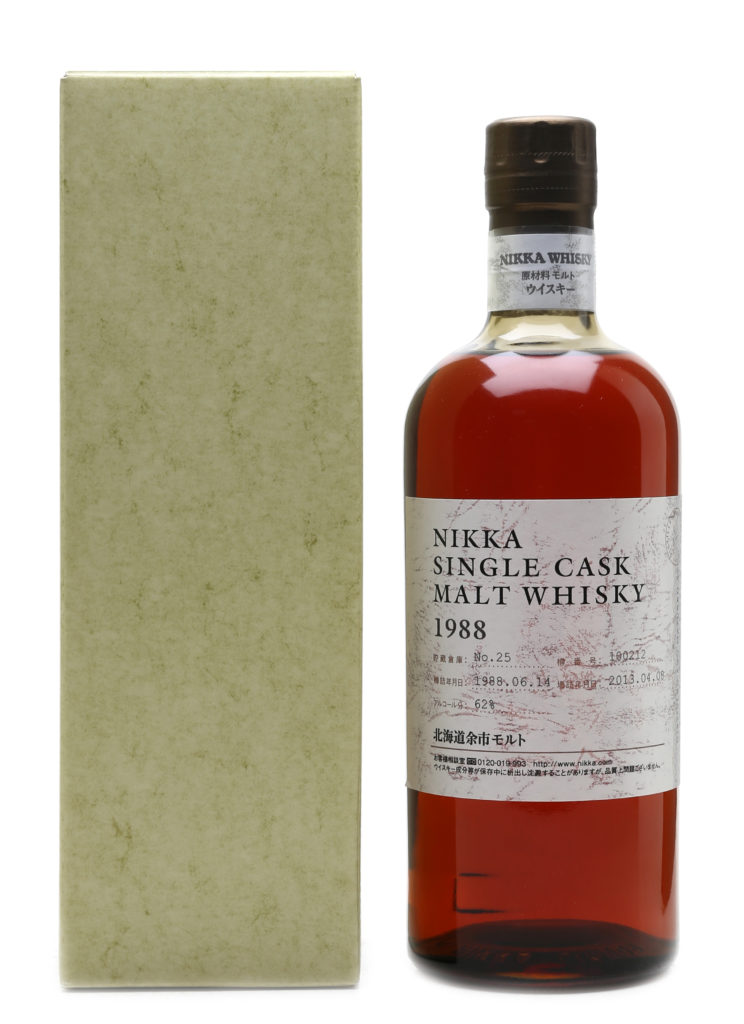 All profits from the auction, and even the buyer's commission, will be donated to charities dedicated to battling plastic pollution. It runs from November 18 to 27, and you can register to participate at the official auction page.
Hi there! I created and run nomunication.jp. I've lived in Tokyo since 2008, and I am a certified Shochu Kikisake-shi/Shochu Sommelier (焼酎唎酒師), Cocktail Professor (カクテル検定1級), and I hold Whisky Kentei Levels 3 and JW (ウイスキー検定3級・JW級). I also sit on the Executive Committees for the Tokyo Whisky & Spirits Competition and Japanese Whisky Day. Click here for more details about me and this site. Kampai!