You may not have heard of the Oenon group but I think it's pretty safe to call them the Kirkland of Japan. They actually released a Japanese craft gin in March of this year. But I've only now come across it, so here we go!
Oenon is a big company. Really big — they're listed on Tokyo Stock Exchange Section 1, which is more or less only Japan's biggest companies. Under the Oenon umbrella you'll find the Asakusa favorite Denki Bran, shiso-based shochu Tantakatan, and countless other sakes, shochus, chuhais, and much more. There even have a fake Japanese whisky "Koukun" in their lineup.
And now it seems they're dabbling in Japanese craft gin. "Mumei" is the name of their gin released in March of this year, and it's available nationwide at any Aeon-related shopping center or grocery store. It's being made by the Chiba-based Fukutokucho Shurui, so it may very well be the closest gin distillery to Tokyo. Who knows — they aren't being so transparent!
In any case we're looking at 8 botanicals here:
Juniper berry
Coriander
Bitter orange peel
Yuzu
Gyokuro green tea
Cherry tree leaf
Hops
Japanese peppermint
Pretty sure this is the first Japanese craft gin to use hops as a botanical. As mentioned this one is already released, so keep an eye out!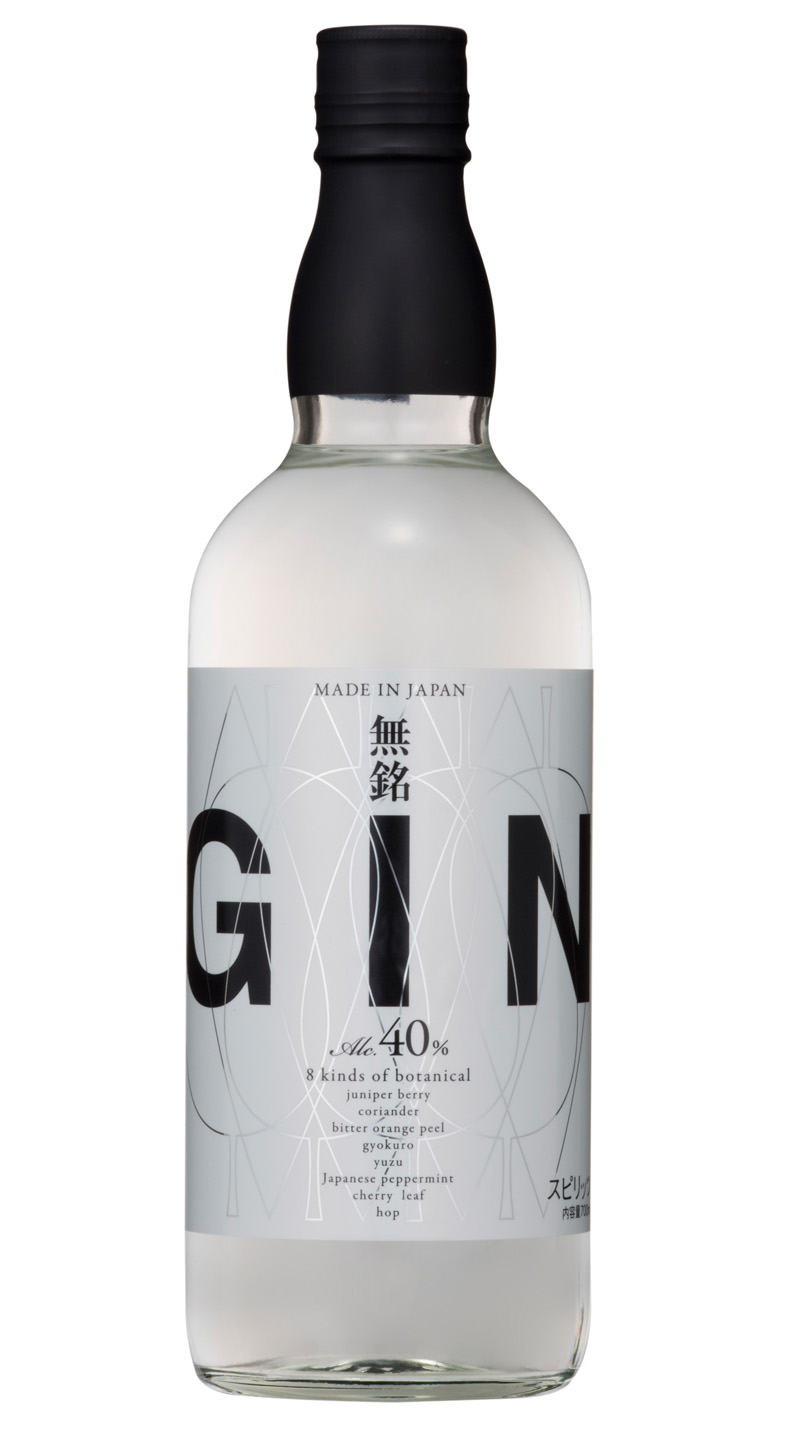 Hi there! I created and run nomunication.jp. I've lived in Tokyo since 2008, and I am a certified Shochu Kikisake-shi/Shochu Sommelier (焼酎唎酒師), Cocktail Professor (カクテル検定1級), and I hold Whisky Kentei Levels 3 and JW (ウイスキー検定3級・JW級). I also sit on the Executive Committees for the Tokyo Whisky & Spirits Competition and Japanese Whisky Day. Click here for more details about me and this site. Kampai!